Just in case anyone was wondering why I have been MIA, it's because I am in Las Vegas for the 2008 Shot Show. I was going to do an earlier blog entry with some pictures, but reliable and securable (allows VPN client connections) WiFi access has been very spotty.
I'm sitting in the Press Room of the Shot Show right now chowing down some free pastries and drinking a hot cup of coffee. It's windy and drizzling in Las Vegas on day 2 of the Shot Show. I should be out of LV during the Super Bowl (don't care to watch, but I have it on Tivo anyway) and should be able to avoid the bad traffic coming out of LV as well as avoid all the drunken brawls and shootings. That will be good since I decided not to bring a sidearm.
Here's a picture from Saturday morning as the throngs of attendees waited for the show floor(s) to open: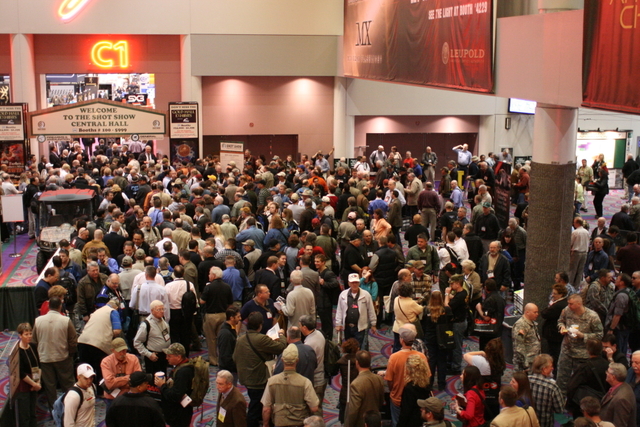 More information will be posted after I get back home with detailed news information being posted on the Inland Shooters website.