I finally received written confirmation from the Civilian Marksmanship Program that I have been awarded 8 EIC points towards my Distinguished Rifleman badge for my performance in the US Navy Pacific Fleet EIC match back in May at Camp Pendleton.
Since these are my first EIC (aka LEG) points, I also received my Bronze Excellence In Competition badge.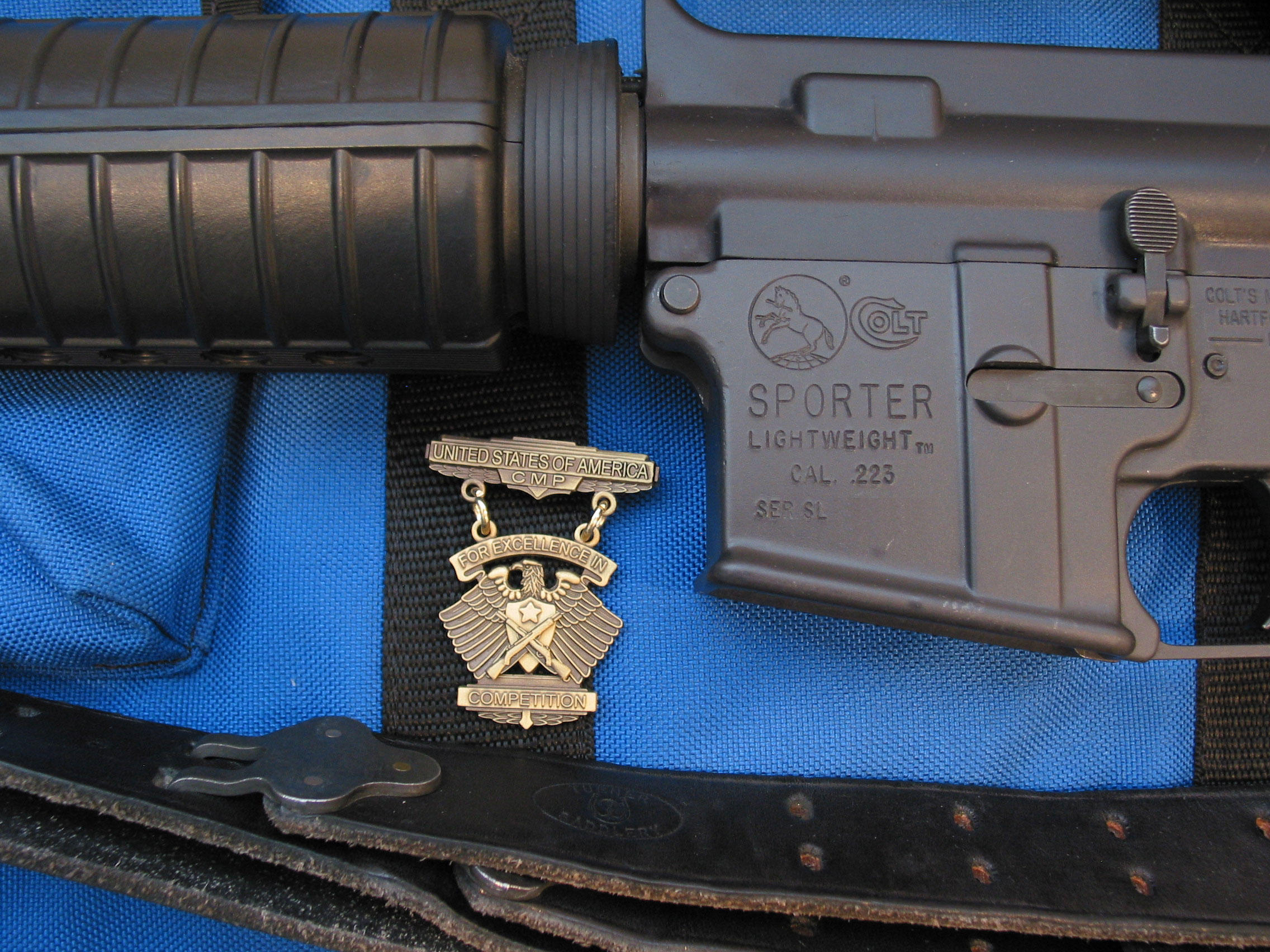 22 more points and I'll earn my Distinguished Rifleman badge (Gold EIC badge, 30 points necessary).
What makes earning the Distinguished Rifleman badge difficult is:
You can only obtain EIC points by shooting in EIC matches.
You can only shoot in three EIC matches per year along with the National EIC.
Only the top 10% of non-Distinguished participants in an EIC match will be awarded EIC points.
You must earn at least one 8-point or one 10-point EIC award (winning five 6-point EIC awards equals 30 points total, but does not yield a Distinguished badge).
I have only participated in two official EIC events: the 2006 November Creedmoor Cup EIC and the 2007 US Navy Pacific Fleet. The Creedmoor Cup EIC back in 2006 was my very first Across the Course event and I shot a mediocre score of 444-2x (out of 500). But I'm very happy that in six months time to my second ever EIC event, I was able to improve my score dramatically (477-14x) and earn that 8-point 'hard' LEG.