I have been pondering acquiring a third lens for quite some time now and it has arrived in the form of the Canon EF 85mm f/1.2L II USM.
The focus of my photography has shifted this year towards portraits so I've been putting my 70-200 f/2.8L IS II to heavy use. I had intended to get the Canon EF 24-70 f/2.8L USM, but after renting it, I found it to be a very boring lens. 70-200mm on full frame is perfectly fine in nearly most indoor portraits. If I needed to go wider, then my Canon EF 35mm f/1.4L would fit the bill on either FF or APS-C. While 24-70 is a very good all around zoom, I don't shoot many events (e.g. weddings), so 24-70 isn't exciting.
So I thought about going with the Canon EF 24-105 f/4L IS USM instead. That would be a better general lens and would actually work fine for portrait work. f/4 is plenty fast enough combined with strobes and the IS is a huge benefit.
But as I looked over a lot of the portraits I shot in the past six or so months, I realized I have been neglecting natural light photography. Good lighting will make or break any photo, especially portraits. Though natural light portraits have a different feel than artificial light (Speedlites or studio strobes) and I wanted to work natural lighting back into my photography endeavors.
That said, I decided that my third lens would be a fast prime and as far as fast primes were concerned, I looked at the 85mm f/1.2L II, 100mm f/2.8L IS Macro, and 135mm f/2L. I was leaning towards the 100mm f/2.8L IS Macro or the 135mm f/2L since the prices were middle of the road (~$900 and ~$1000, respectively). While not very 'fast', the 100mm f/2.8L IS Macro is intriguing because of the great color resolution I've seen it put out in other people's photos as well as the fact that it is a macro lens, which would allow me to get into more macro photography. The 135mm f/2L was being considered because it's a great focal length on full frame and at f/2, gives incredible depth of field and bokeh.
As far as the 85mm f/1.2L II, it is the lens I have dreamt about ever since I bought my first Canon dSLR (XTi). The 85mm focal length is great on either FF or APS-C and it is one of only two current production Canon lenses that will go to f/1.2 (the other being the Canon EF 50mm f/1.2L).  Bokeh at f/1.2 is just creamy.
I thought about it long and hard and weighed in price and application. Since I wanted to address my portrait photography in natural light, I figured the 85mm f/1.2L was the way to go. I ended up ordering it last Wednesday from B&H Photo Video with next-day air shipping.
While I am on the Adorama Affiliate Program, I still patronize B&H Photo Video. In this instance, the lens prices were the same at both Adorama and B&H, but B&H had cheaper UPS Next-Day Air shipping.
I received the lens the next day (Thursday) and put it to use during a private photo shoot with Courtney Cass (aka Paper Doll Princess) the following Friday and at a group shoot the following Sunday.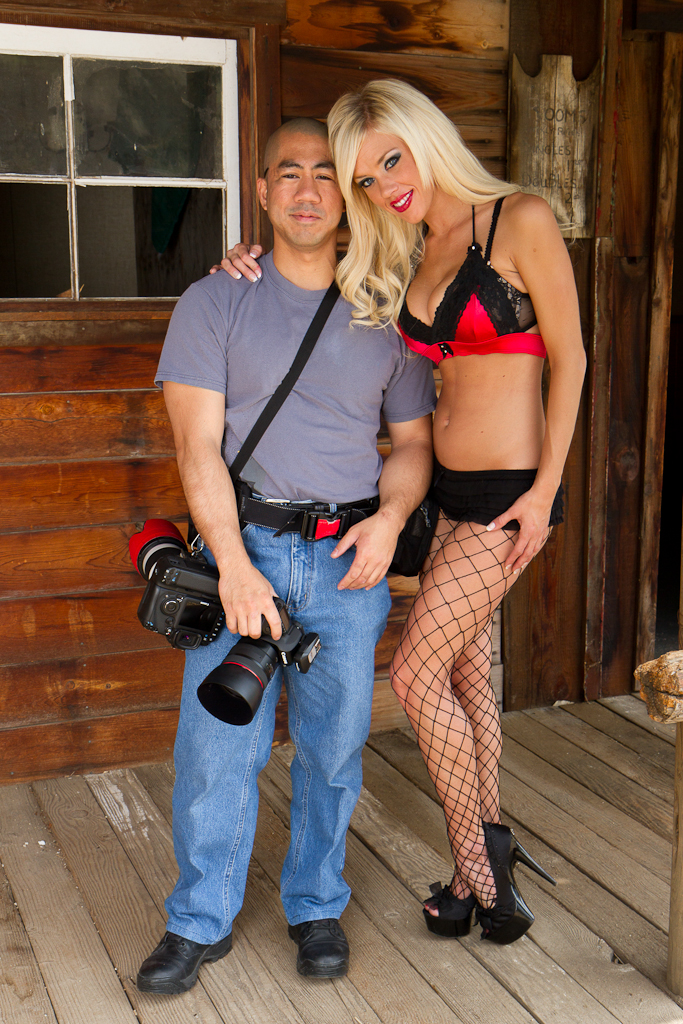 The first impression after opening the box is that it's a beefy lens for a 'normal' prime lens. But to get f/1.2L the lens barrel has to be big as well as the front element (72mm).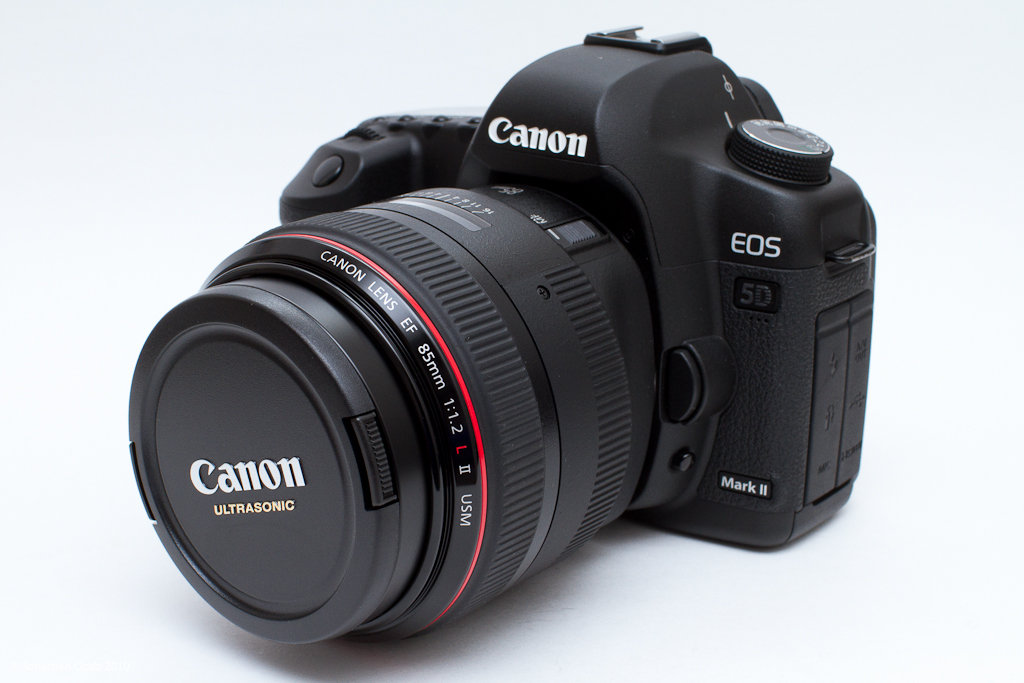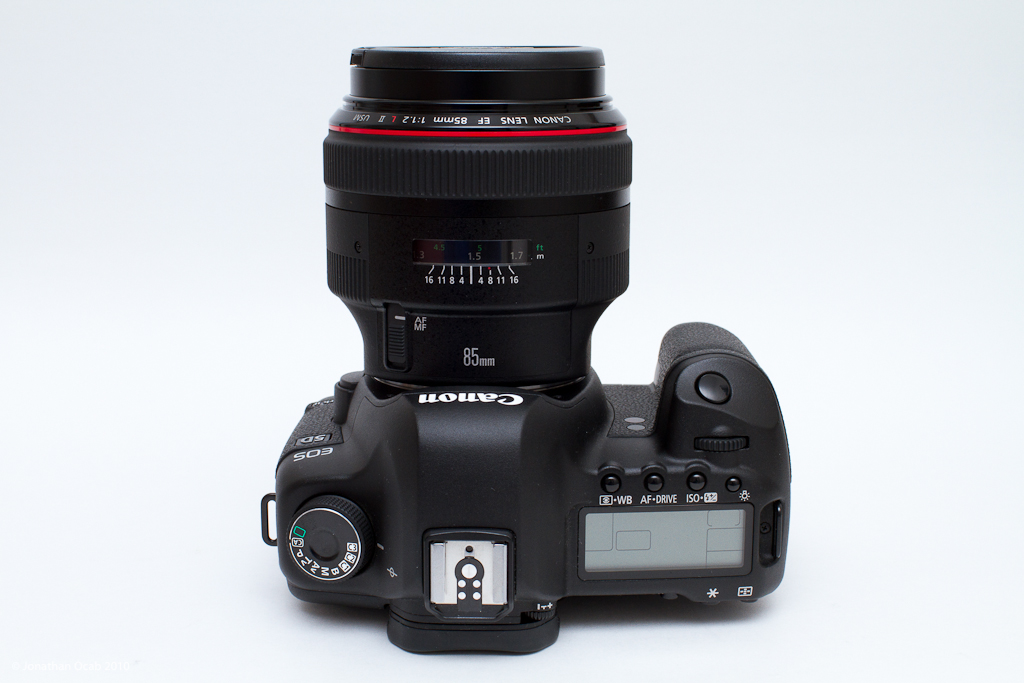 The rear element is nearly flush with the lens barrel, so you have to be very careful if you set this item down on a flat surface without the rear cap on. As a matter of fact, it's probably not a good idea at all to set the 85L on a table rear end down without the cap.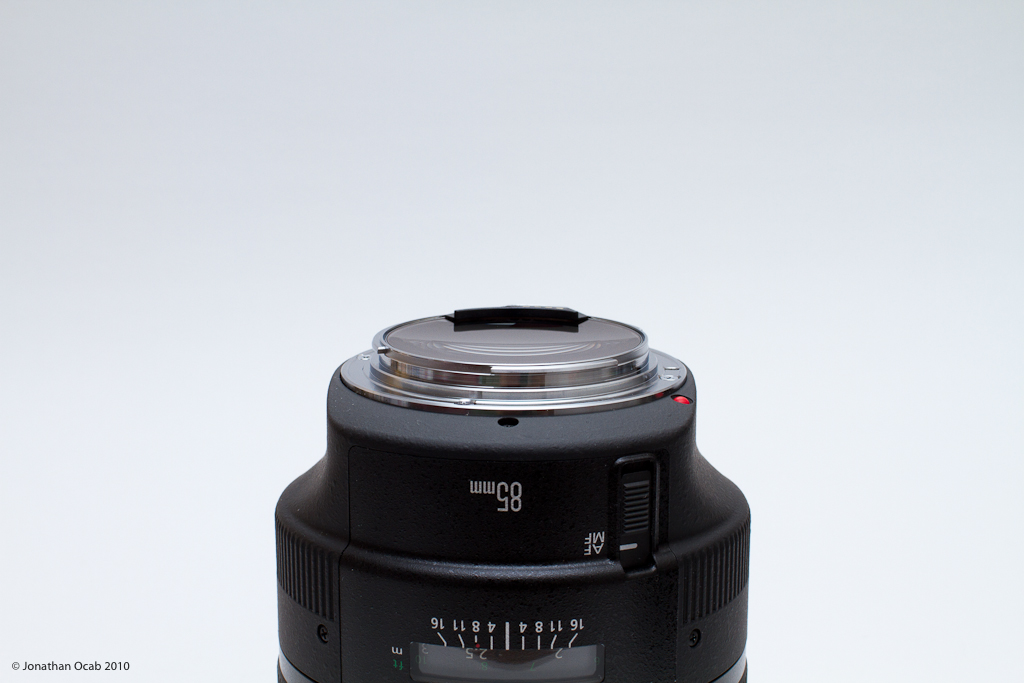 Compared to my 35 f/1.4L and the other primes I have owned in the past (28 f/1.8, 50mm f/1.4, 50mm f/1.8), this lens does focus slowly and is the only glaring negative aspect of the venerable 85 f/1.2L II. But in a portrait situation, focus speed isn't a huge issue and the f/1.2 aperture gained outweighs this deficiency.
There are tons of reviews out there about this lens that tout it's greatness. So I'm just going to post a few photos I took in the past few days just to show that I've been playing around with the lens. Some are naturally lit and others were shot using strobes.
Obviously, this lens will shoot fine stopped down at f/4 through f/11. But the reason you spend $2000 on a lens is for f/1.2, and that's why I took the time to play around and shoot at f/1.2 this past weekend.
I still think the 70-200 f/2.8L IS II is my go to lens for a portrait session because it's great wide open if I need to go f/2.8, and having the ability to go telephoto for a 1/2 body shot or headshot very quickly is a plus. Also, I love to stand off from a distance and shoot 200mm focal length three-quarters to full body shots for a different perspective.
But the 85mm f/1.2L II will be getting a lot of use when I want to get that natural light shot and get more creative f/2 and wider aperture / razor thin DoF portraits.
Note that I ordered this lens on 2010-10-20 (Wed). Canon just released their Fall/Winter instant rebates for various cameras, lenses, and accessories, the 85mm f/1.2L II being one of them. It is a $130 rebate and B&H enacted the Canon rebate prices on 2010-10-24 (Sunday). I contacted B&H Photo Monday night about a price adjustment and they responded stating that I will receive a $130 refund in the next 3-5 days. Thumbs up to B&H customer service.