I received my FastenR-T1 from BlackRapid last Thursday via USPS. The FastenR-T1 is a replacement bolt / D-ring assembly for Manfrotto RC2 quick-release plates. This in turn is used to attach to any BlackRapid camera strap.
For those unfamiliar with BlackRapid, they are a company that became very popular in the past year or so with their single-point camera strap. Traditional camera straps are called neck straps and use attach to two points on the camera body. Since most people hang the camera over the neck with traditional straps, this often leads to neck and/or shoulder fatigue. Thus, BlackRapid produced a single point strap that basically attaches to a hub which is threaded onto the tripod mount of the camera body (or lens tripod collar). This single point strap operates in the same manner a single point sling functions for a rifle/carbine. The strap goes over one shoulder and underneath the armpit of the opposite shoulder. This does a better job of displacing weight and puts the weight of the camera to the side of the body instead of the front.
Youtube Video – © BlackRapid, Inc.
Anyway, one drawback in using the BlackRapid is that it becomes inconvenient to use a tripod. You'd have to unthread the standard bolt/hub from the camera so you could mount the camera it on a tripod/monopod (either direct to the tripod head or to the quick release plate).
Many people use Manfrotto tripods and the RC2 quick release system is a very common entry level QR plate. The RC2 does have a D-ring on the plate, but wasn't designed to be load bearing. I am guilty of occasionally clamping my BlackRapid strap to an RC2 QR plate via the factory bolt and luckily for me, it never broke.
That said, BlackRapid decided to create a bolt/D-ring that would replace the factory bolt on a Manfrotto RC2 plate and has recently started shipping them.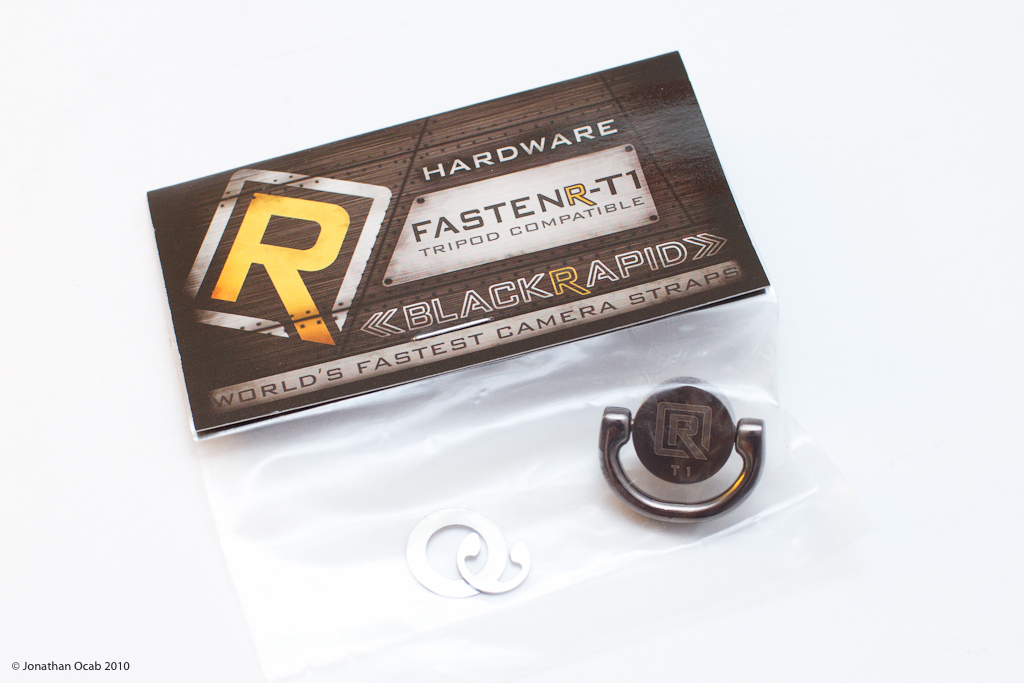 The instructions are simple and it takes all of a few seconds to do the swap. You just need a way to get the clamp ring off and on (I used the tip of a 30 caliber bullet).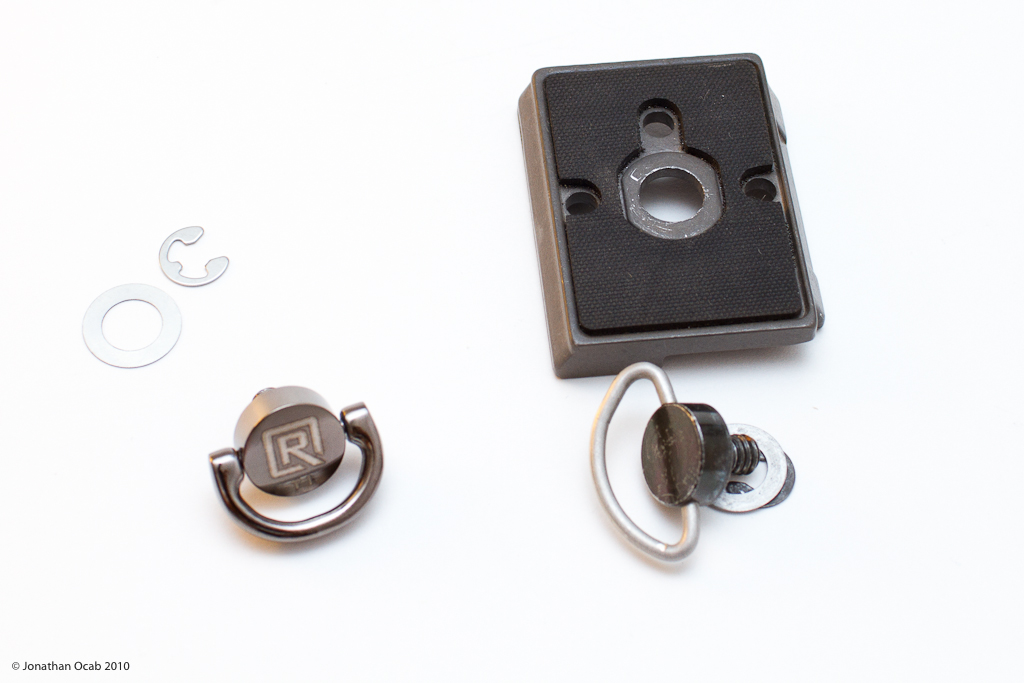 And here's what it looks like after it's reassembled and attached to the incredible Canon EF 70-200 f/2.8L IS II USM lens.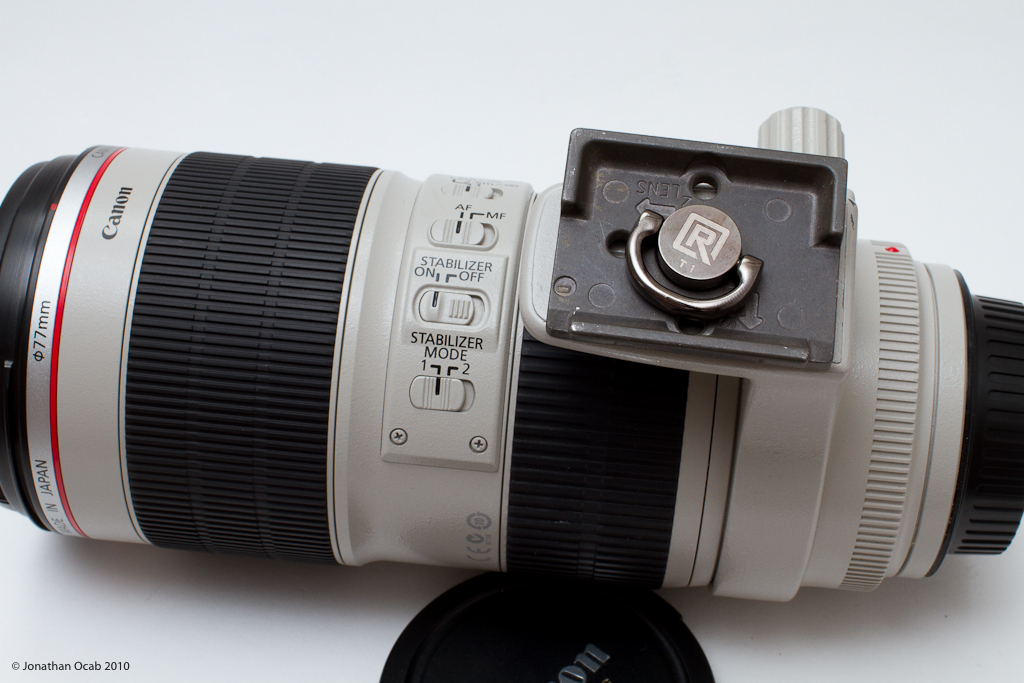 I'll add an addendum to this post in the very near future with some action shots (and perhaps a video).