I was rummaging through the Canon 5D Mark III menu today trying to get accustomed to the interface (everything is organized much different than all the other Canons I've owned) and discovered the custom file name sub-menu. Apparently you can set a custom prefix used by the camera when it names files written to the memory card.
Apparently, this feature isn't so new to anyone with the 1D series since it was present in the flagship line of Canon Pro dSLRs, but this capability is a new experience for me.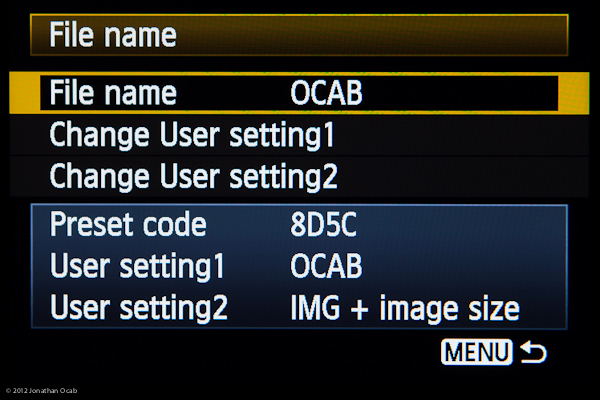 Anyway, I think it's cool to have the camera write out the image files to the card with the naming convention OCABxxxx (where each x = a numeric digit 1-9). It beats the generic IMG_xxxx naming convention traditionally used with Canon consumer/prosumer cameras.