I recently ordered the BG-E7 grip for the Canon 7D as well as a second Canon LP-E6 battery.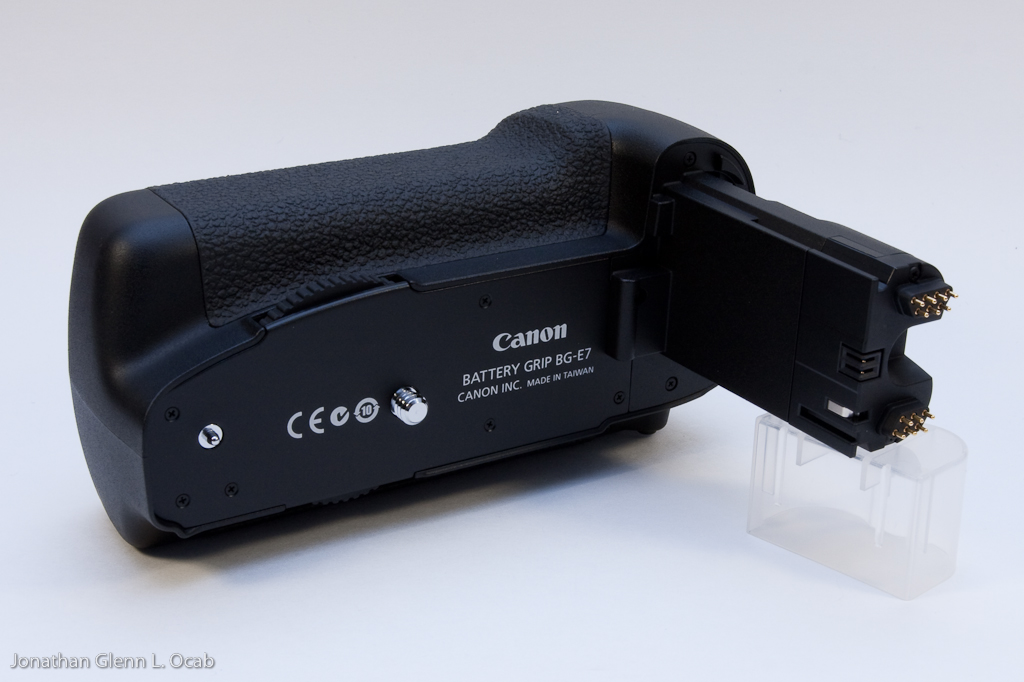 Note how the BG-E7 is made in Taiwan. Previous grips for other Canon dSLRs are made in Japan. From what I've read on the web, Canon has been shifting a lot of manufacturing to it's Taiwan factory. While the entry level lenses like the Canon EF-S 18-55mm are now made in Taiwan, there have been no reports that indicate the point of manufacture has any impact on quality versus the same lens that was actually manufactured in Japan.
Compared to the BG-E2N grip on my 40D (which is made in Japan), the BG-E7 feels the same as far as ruggedness.
As far as controls, the BG-E7 brings all of the index finger and direct thumb controls to the battery grip. One important button is the M-Fn (Multi-Function), which is primarily used to change the Auto-Focus mode.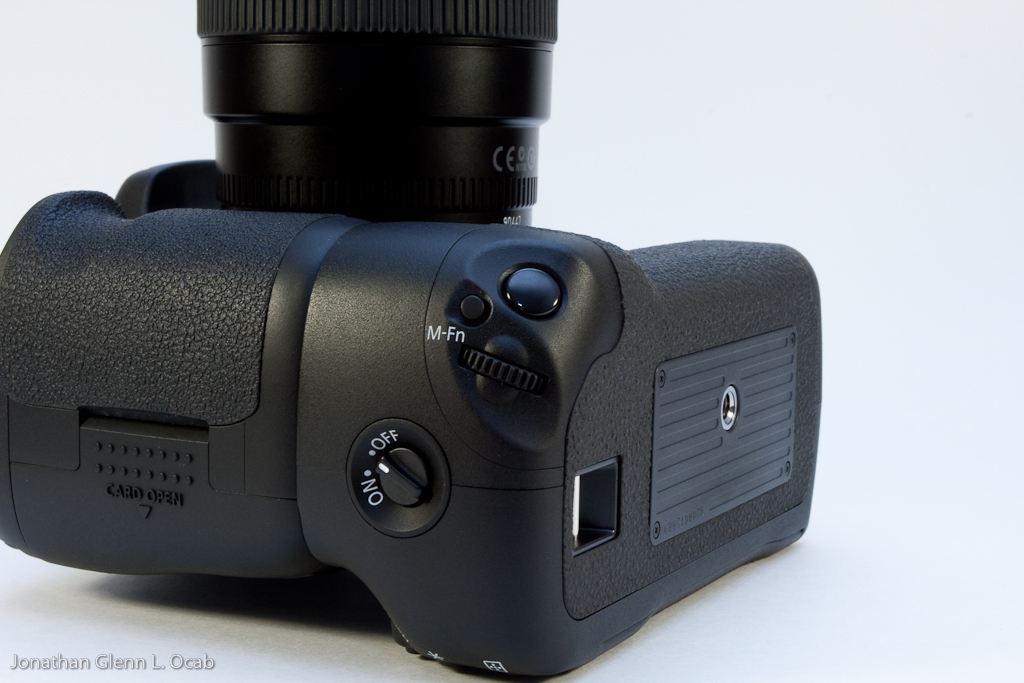 Canon also smartened up and put an AF-ON (Auto-Focus Start Button) on the BG-E7, just like on the camera body itself, for those that like to auto-focus using the thumb instead of half-pressing the shutter (which in some cases leads to accidental shutter release, what is known in firearms terms as a negligent discharge).
For those unfamiliar with the Canon 7D, it uses the LP-E6 battery which is the same one used in the 5D Mark II. The special thing about the LP-E6 is that it has a microchip inside the actual battery that allows for tracking of the battery's charge and health, just like with laptop computer batteries. This chip appears to also help counter against counterfeit Canon batteries, which has been a problem in recent years.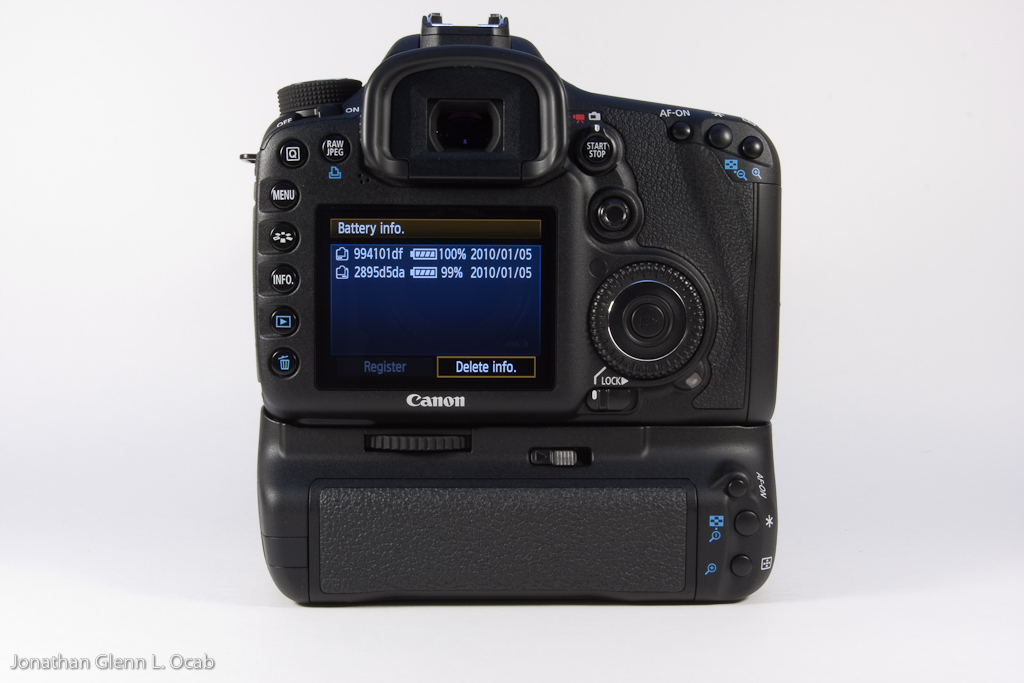 This does have the side-effect of making additional battery purchases more expensive, with the street price of the LP-E6 around $70 USD. While there are a few third-party alternatives, most do not provide battery charge information (even basic charge information) and some will not charge in a Canon battery charger. A company called DigitalRev supposedly sells an LP-E6 clone (~$45 USD) with a chip and does charge in the official Canon charger, but reports indicate that the company has supply issues and currently is not accepting orders at this time. Even at $45, I think paying an extra $20 for an official Canon battery would be the prudent way to go just for quality assurance.
The microchip in the Canon LP-E6 battery also introduces serial numbers for the batteries. This is obviously important since unique IDs would be necessary for battery tracking and is particularly helpful for an owner with several batteries that will at one time or another have varying charge statuses. Canon recommends marking each battery so the battery can be correlated to it's serial number. If you have a label maker/printer, that will suffice for this.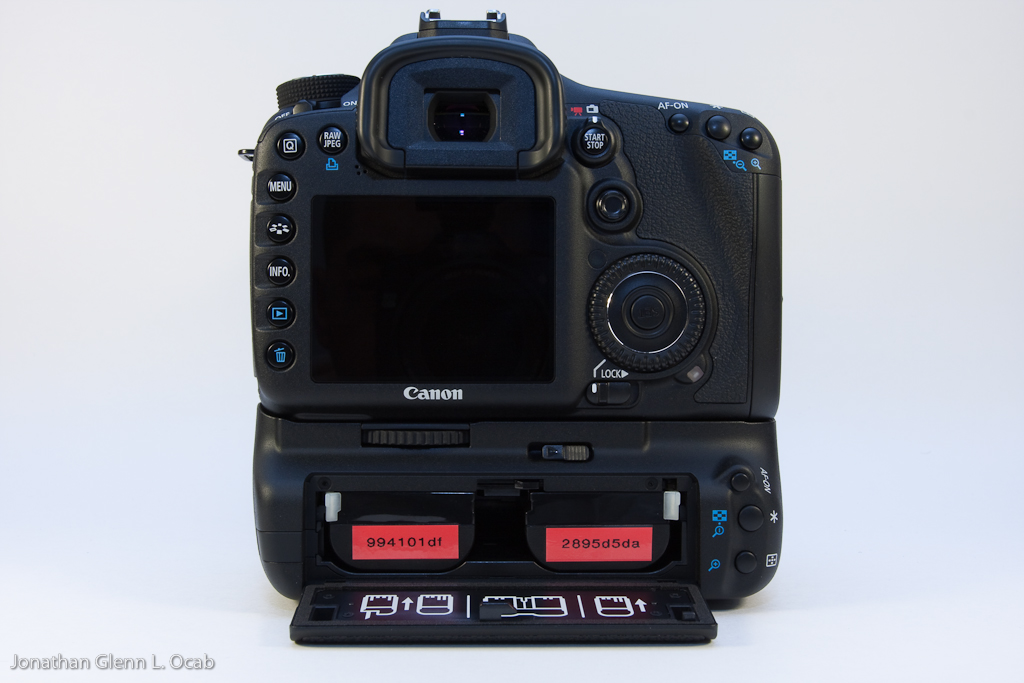 Not much else to say about the BG-E7 grip itself. There have been complaints on the Canon Forums about how the shutter button on the BG-E7 is very sensitive such that half-pressing to auto-focus often leads to a shutter actuation (again, a negligent discharge). When I was photo walking at the San Diego Wild Animal Park a couple weekends ago, I had the grip on and snapped off a few shots in portrait orientation. While I can attest that the BG-E7 shutter button is noticeably more sensitive with regards to the half-press, my copy wasn't as sensitive as others describe their copies.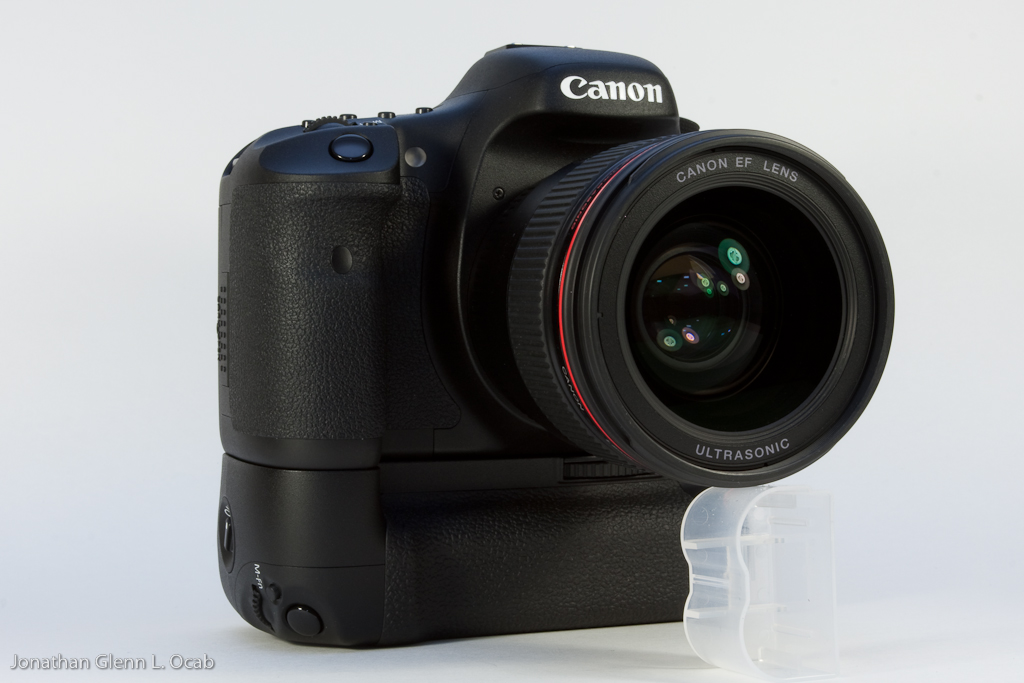 Anyway, that's pretty much all there is to say about the BG-E7. After all, it's just a battery grip.