I ended up ordering a Hamilton Khaki Field Auto a few weeks ago, specifically reference number
H70685313. The reason why I ordered it is because I like the Field Auto, but also because I wanted one with a white dial.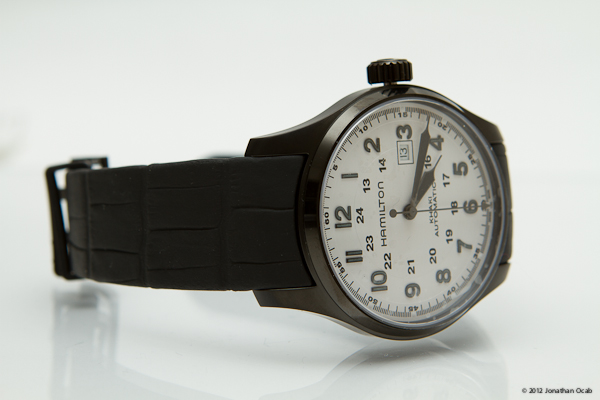 The only thing I didn't like about the H70685313 is that it came with a rubber strap. While I did want this for a casual dress watch, rubber was just too casual for me. I was browsing around the web for watch strap options. The one hitch in my quest is that the watch case is PVD black, so I needed to get corresponding PVD hardware for the replacement strap.
I ended up ordering a Maratac Mil Series NATO in Desert Tan from the Military Watch Resource. While not PVD black, the buckle hardware on the Maratac has a black phosphate coating which matches up well.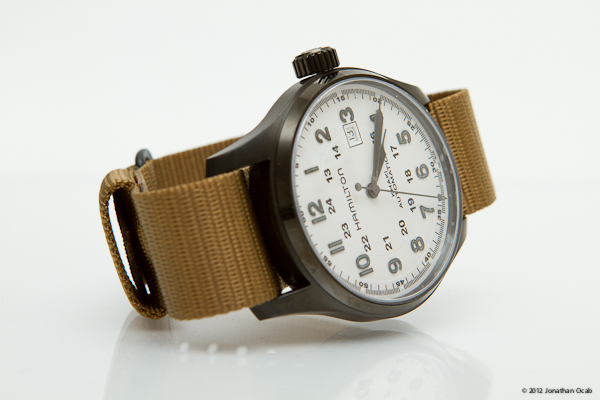 The Khaki Field Auto with the NATO strap will be a fine look for out at the shooting range or "out in the field."
I also ordered a Hirsch Duke watch strap in Golden Brown from Freda Watch Straps and a PVD deployant clasp from Panatime. I'm still waiting on those, though. Those will give this watch a nice look for when I wear any earth tone dress clothes (e.g. beige and brown dress slacks). Hope to have the Hirsch strap and PVD deployant sitting in my mailbox when I get back from Vegas next week.