I was on Amazon a few weeks ago and some how stumbled on the Innovative Case Holiday Wreath Bag. It is a 24 inch diameter bag with zippered opening and carry handles. I then noticed how there were reviews by people who bought them specifically for storing and carrying a beauty dish.
So for under $15, I figured it was worth a shot.
Well, I am glad I ordered one because it fits my Kacey Enterprises beauty dish perfectly.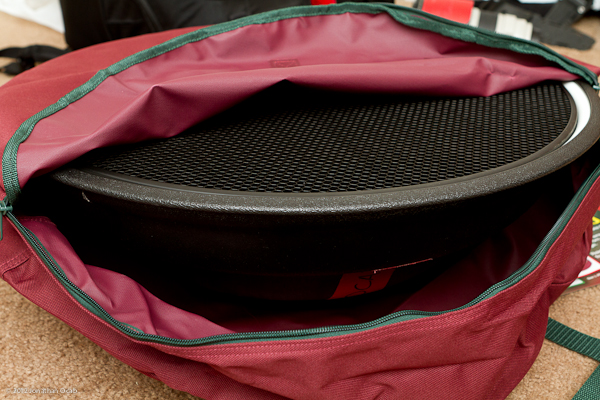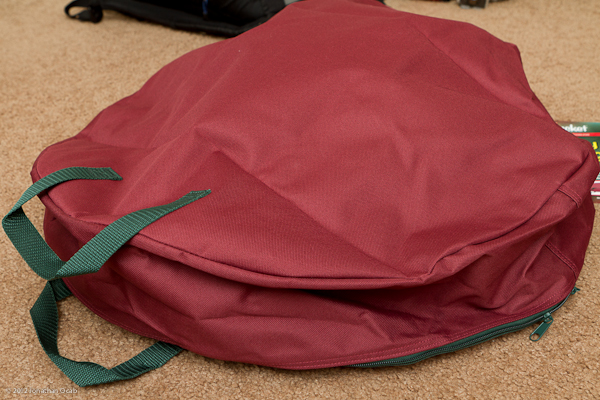 This bag isn't going to protect the dish from getting dented, but it will provide some protection from it (or your grid) from getting scuffed up.
But the primary reason for getting a bag to carry your beauty dish in is just for ease of transportation.
Anyway, I highly recommend this very inexpensive alternative to other products actually advertised and sold as "beauty dish travel bags" (e.g. Kacey Enterprises case for $85).
Manufactured for 24″ holiday wreaths, and based on reviews on the Amazon product page, it appears that it should fit most of the popular 22″ beauty dishes on the market.