If you are scrambling to finish up your holiday gift shopping and are still coming up blank for ideas on a gift for that firearms owner in your life, here are a few ideas that might help you out.
Surefire flashlights
Surefire has a wide range of illumination products, from small handheld flashlights, to weapon mounted lights, to lasers and sound suppressors. The basic Surefire handhelds start at the $100 range and escalate based on features. Check out the Surefire P2X Fury or the Surefire E2D Ultra. These are two current production models in 2013 and are both LED lights.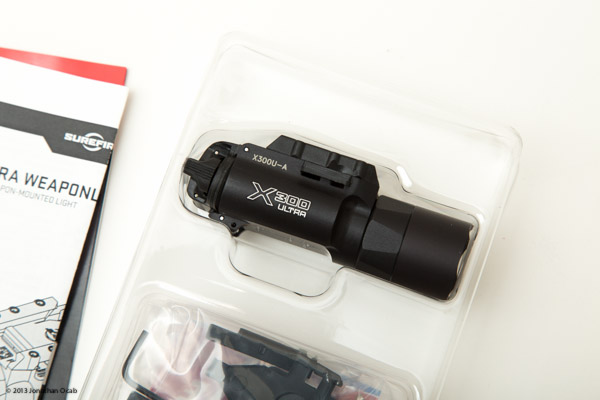 If the person you're buying for owns a defensive handgun, look into a Surefire X300 Ultra weapon light. It is more expensive than a handheld unit, but is designed specifically to be mounted on a pistol keeping the reaction hand free (allowing two handed grip on the pistol).
Leatherman multitools
Leatherman has been around a long time and the core product is a multitool built upon a set of pliers. Within the plier handles are various tools including cutting blades, screw drivers, punches, bottle openers, etc. Think "Swiss Army Knife" but more versatile.
While most gun owners will have use for any model in the Leatherman line, the Leatherman MUT is probably going to be the most useful, especially to anyone that owns an AR style rifle. The MUT has features found on many other Leatherman models, but includes tools useful for rifle maintenance, including a firearms disassembly punch (for pins), an #8-32 jag adapter, and a bolt override tool. The price for the Leatherman MUT is just over $100.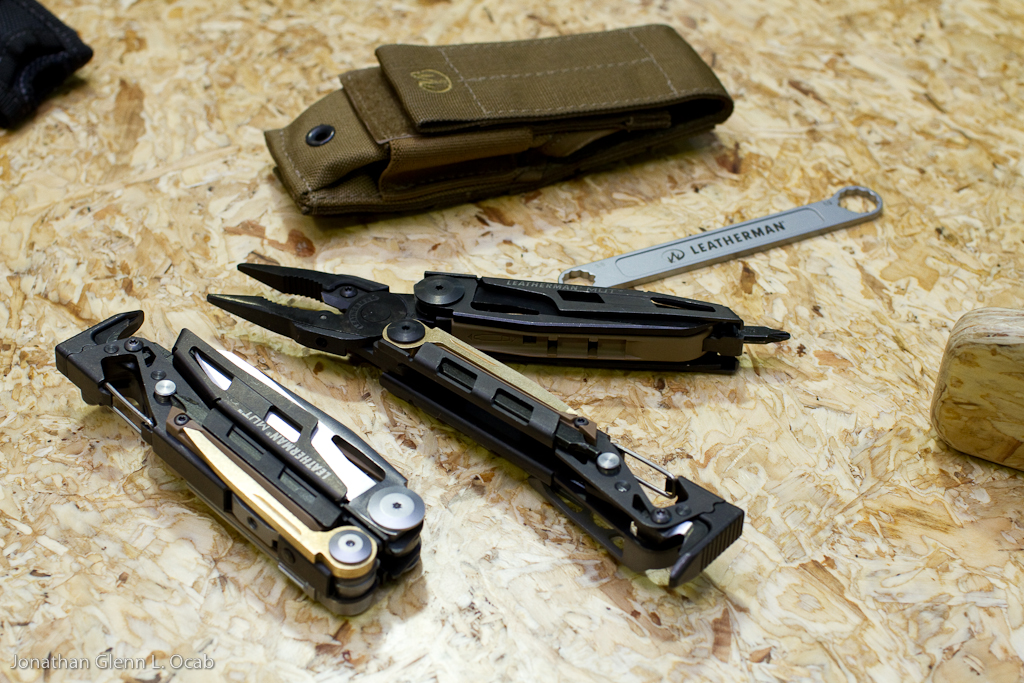 Ares Gear belts
If you're shopping for a person that does a lot of dynamic shooting (e.g. competition, instructor, etc) or carries a lot of gear on a belt while on duty, check out the line of belts made by Ares Gear.
Ares Gear belts, specifically the Ranger line, have become the rage amongst dynamic/tactical shooters. Go to any dynamic shooting training course and odds are that Ares Gear belts will be worn by most (if not all) the instructors and students.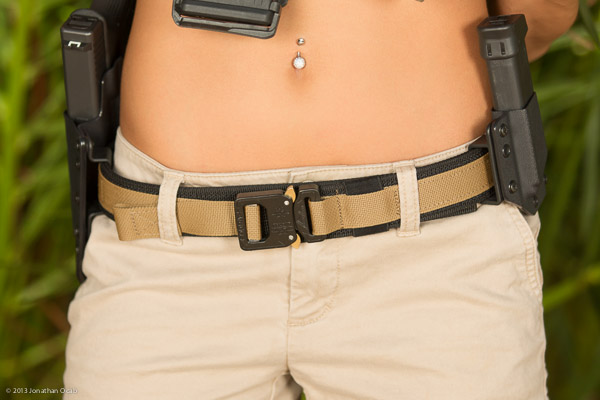 At just under $100, the Ares Gear Ranger belts are of high quality construction with excellent load bearing capabilities due to their stiff design, yet are very easy to adjust to the body due to the unique "Cobra" belt buckle.
Note that Ares Gear belts take at least four (4) weeks to make and ship since they're made to order, but they often have belts in their "Immediate Gratification" listings which are ready to ship. If you want to give an Ares Gear belt as a gift, I highly recommend going with a gift card, which Ares Gear offers. This will not only allow the recipient to customize the belt they want (colors), they can also make sure they get the right sized belt (width and length) to accommodate their gear and body type.
Casio G-Shock watches
While not something normally thought about, a good wristwatch is very useful. While many claim that their phone is their watch, it's not very convenient to hunt in your pockets for a phone to check the time when you're on the range or in the field.
So if the firearms enthusiast in your life doesn't wear a watch, a Casio G-Shock is a very inexpensive, yet rugged and durable gift option. There are tons of G-Shock models that start under $100 and go above $300. Most hover at around $150-$200.
But one model I would highly recommend for a rifleman is the newly released Casio G-Shock GW-9400 Rangeman.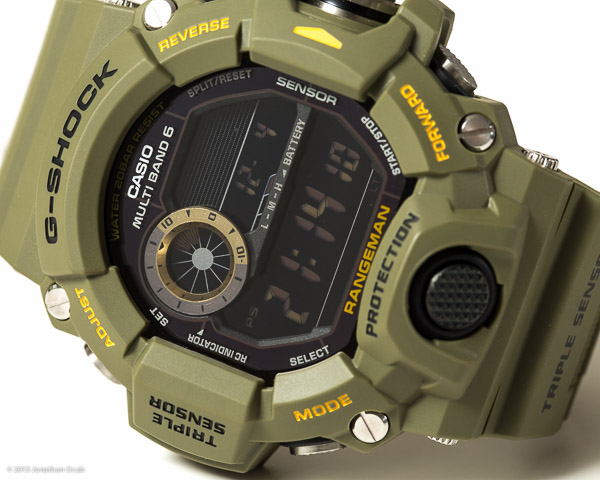 It has your standard digital quartz features such as world time and a stopwatch, but the Rangeman has weather sensors to give you temperature and barometric pressure readings. As someone who has competed heavily in rifle competitions, I can say that temperature and barometric pressure are two of the most useful pieces of weather data that I would like to keep in my data book at the given range / location I'm shooting at. Temperature will affect muzzle velocity, but barometric pressure directly affects the ballistics of the bullet in flight.
The GW-9400 Rangeman comes in black and green, and retails for around $300. Although, since they're still fairly new, they're not as easy to find and are actually quite sought after amongst G-Shock enthusiasts.
Shooting Gloves
There are lots of different styles of shooting gloves out there, from basic gloves to highly specialized gloves (e.g. shooting mitts). But pretty much every gun owner that heads to an outdoor range on a regular basis will eventually find use for some all weather style gloves, especially in the winter months. I have been using Hatch (law enforcement) gloves for a while, but picked up a pair of the Oakley SI Lightweight Gloves.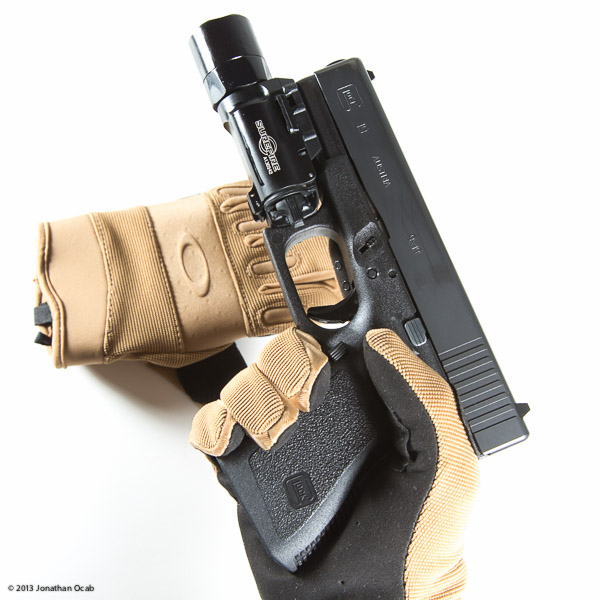 As a shooter, pretty much all the so-called 'duty' and 'assault' gloves are too thick and cumbersome for my tastes. So I prefer the thinner designs like the Hatch Specialist or the Underarmour Blackout gloves. Expect these style of shooting gloves to go for around $20 to $40.