Christmas Day typically means the exchanging of gifts, and quite a few of those gifts being opened on Christmas morning will be dSLR cameras. Quite often, the recipient of that new dSLR is getting his/her very first dSLR camera, with little to no knowledge of photography beyond a camera phone or a Point-and-Shoot (P&S) camera set to automatic mode.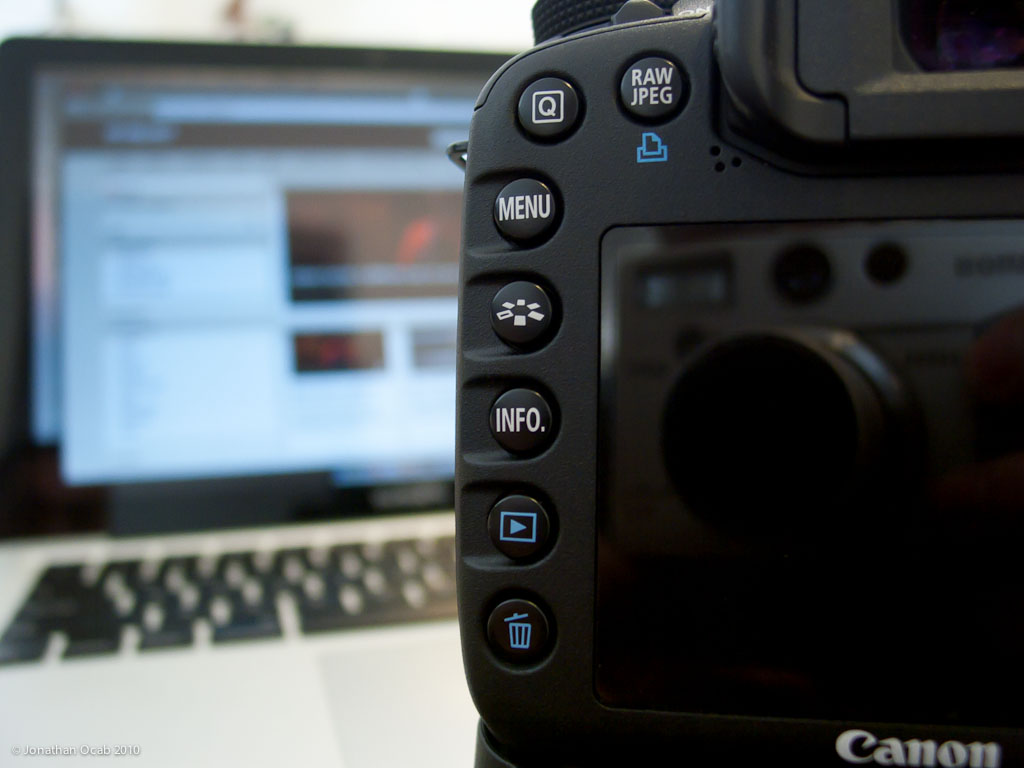 While I'm nowhere near being a great photographer, I do often get asked about how to use a dSLR by people I know. So I figure I should post some of the resources that I pass on to others in order to teach others to use their new dSLR and how to make a good photograph.
Understanding Exposure by Bryan Peterson
There's tons of free online resources, but this is one book I would recommend purchasing. Understanding Exposure is probably the most recommended photography book for the beginning photographer. This book was originally published several years ago before dSLR cameras were economically viable for the general consumer. But while this book makes reference to film SLR, the same fundamentals apply to digital SLR, and is why this book continues to sell copies.

Adorama TV on Youtube
Adorama has a Youtube channel with tutorials and product reviews, but the videos I specifically recommend are the "Digital Photography One-on-One" segments produced by Mark Wallace of SnapFactory. There is over 40  individual "Digital Photography One-on-One" segments covering various photography topics including aperture/shutter speed/ISO, on-camera flash, white balance, etc. It is a wealth of information and it's free, so I recommend starting from the beginning. The very early segments weren't moved to the Adorama TV channel, so you'll have to watch them on Mark Wallace's SnapFactory channel at http://www.youtube.com/snapfactory.
Canon Digital Learning Center
Sorry to be brand (Canon) centric, but since I am a Canon shooter, I know of this resource and must recommend it. Canon has tons of information on their Digital Learning Center portal including video tutorials for their latest products (such as the Canon EOS 60D dSLR) and "Tips and Techniques" for Canon users. Definitely worth a visit.
Photofocus Podcast by Scott Bourne
I discovered the Photofocus Podcast earlier this year and have been following it ever since. Scott Bourne is a very accomplished photographer and releases a podcast (web and iTunes free download) every 5th, 15th, and 25th of each month. It's specifically a Q&A type podcast where he fields user/audience submitted questions and he answers them along with a guest on the show. I've learned quite a bit from his podcast and it is from one of the Photofocus episodes where I learned about registering my photos with the US Copyright Office. I highly recommend the Photofocus podcast. Get the early episodes, too, if you can find them. They may be old, but the information is still relevant.
While this blog article was meant to provide information for new dSLR owners, undoubtedly there are those who are interested on what accessories they should buy. Frankly, my advice would be to take your camera out and use it. Forget buying accessories. But for those who have the urge to spend money, here are a few no brainer accessories that any camera owner should have.
Giottos Rocket Air Blaster
Also known as a "Rocket Blower", the Giottos Rocket Air Blaster is basically what it says: a 'blaster' of air. It's simply a rubber ball with a nozzle on one end that you compress with your hand to blow air. While it's not very exciting, it's an invaluable tool for a camera owner. You will need to blow air on lenses, camera sensors, and focusing screens in order to clean dust particles off of them. The Rocket Blower is also good because it has a filters so it won't take in dust and blow it back out of the bulb. For those thinking about using compressed or canned air, DON"T!!! Never use compressed air. For one, they contain propellants that can be harmful to glass and electronics. Secondly, the air is too powerful when coming out of the can and can actually blow dust into the lens barrel or in places deeper within the camera body. Spend the $10 for a Rocket Blower. Matter of fact, buy two. Keep one at home and one in the camera bag.
Visible Dust Microfiber Cleaning Cloth
The previously mentioned Rocket Blower is perfect for safely getting dust and lint off a lens, but does nothing for smudges (e.g. fingerprints, water spots). That's where a quality microfiber cloth comes into play. Not all microfiber cloths are made equal. Poor quality microfiber cloths will leave more lint on the lens (even when brand new or clean), whereas good quality cloths won't (assuming the cloth is clean and uncontaminated). I recommend the Visible Dust cloths because I personally use it myself and from what I have seen it is definitely of good quality (and inexpensive at under $10). FYI: Forget lens cleaning solutions. Just exhale on the lens and use the natural condensation to wipe off the stubborn smudges with the microfiber cloth.
Memory cards – Sandisk CompactFlash or Sandisk SDHC
If you have a current production model dSLR, odds are it has a 12MP or greater density sensor on it. With cameras like the Canon 60D pushing 18MP, you're looking at photo file sizes around 6MB (JPEG) to over 20MB (RAW). If you like to press that shutter button a lot, that means you're going to use up space quick, especially in RAW (or RAW+JPEG). I highly recommend getting 8GB cards at least. In my Canon 5D Mark II I get about 350 shots on average on a single 8GB cards (when shooting RAW). Note that Lexar memory cards are also good, but I am recommending Sandisk because that's what I use and I have had excellent performance with them (very reliable). Just be sure to get your memory cards from a reputable vendor. There are counterfeit compactflash and SDHC memory cards of major names like Sandisk and Lexar using subpar components. Don't get burned.
[amazon_link asins='B000UTXNEG,1607748509′ template='ProductCarousel' store='jo-aawlbwp-20′ marketplace='US' link_id='62363ce1-3009-11e7-ada3-b5e8c66f8c19′]