I beer I just tried for the first time this past weekend is the New Belgium Transatlantique Kriek Ale 2015 from the Lips of Faith series.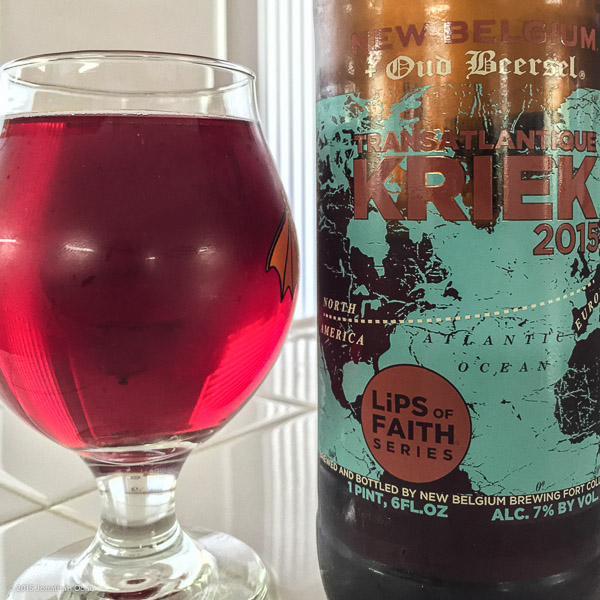 It is a Belgian golden ale aged in sour cherries for two years creating a very vibrant reddish hue to the ale.
It has a mild sour twinge with just a bit of tartness, yet a very sweet finish. There is a bit of carbonation with a nice cherry aroma.
This is a great beer for anyone who loves dessert wines, and should appeal to those who aren't really beer drinks in general. It has a moderate 7% ABV.