I organized a small meetup / get together on the Rolex Forums (aka TRF) because so many people kept talking about a TRF get together in Orange County.
So today about ten TRF members and associates met up at the Karl Strauss Brewing Company Restaurant in Costa Mesa for some feed, beer, watches, and friendly banter.
People showed up with a great set of watches. Rolex was primarily represented, but we had a couple great vintage pieces, as well as some very exciting non-Rolex pieces (Jaeger LeCoultre, Vacheron Constantin).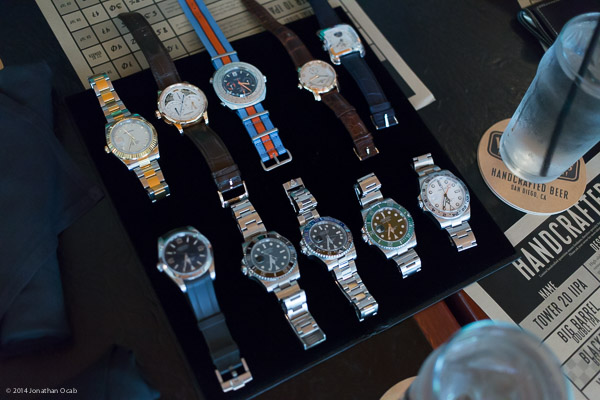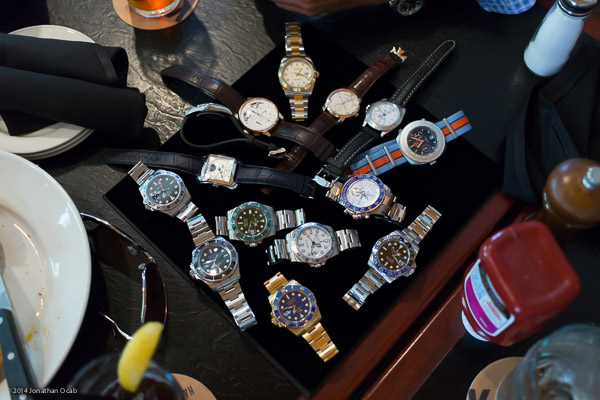 A great time was had by all. Watch enthusiasts got to meet fellow watch enthusiasts, and try on other people's watches as well as get feedback and opinions on future purchases.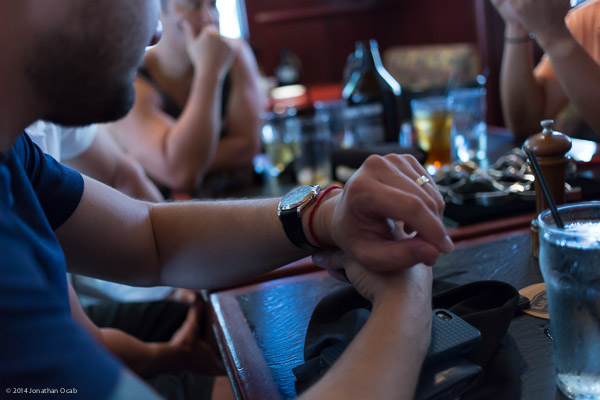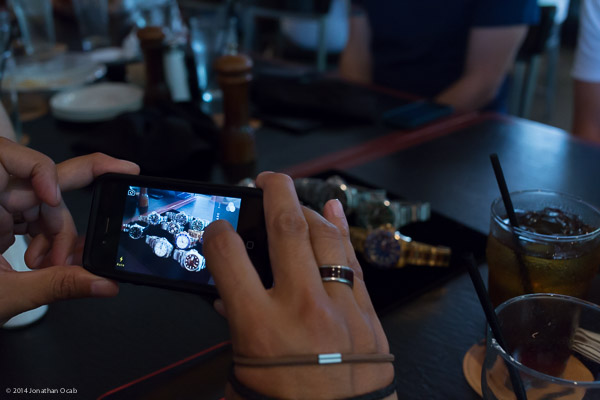 While we bantered about watches, there was plenty of conversation on topics outside of watches, which I think is critical for a watch enthusiast meetup.
I'm hoping we can keep this going on as a monthly meetup. A couple of the other guys offered to help out in organizing the future get togethers, so I anticipate this can be successful.
I just need to figure a better way to coordinate the meetup. Not sure if I want to go with an email list. I'm going to also have to get more display / presentation pads. The small folding presentation pad I brought wasn't enough to hold all the great timepieces everyone came with.