I finally received the rear sight for my R5. I ordered the Phoenix Precision top mount rear sight by way of Creedmoor Sports.
I opted for "Service Rifle" style knobs, which means the elevation knob on the top adjusts clockwise for up-elevation and the windage knob on the right adjusts clockwise for right-windage. This is exactly the same style as the elevation and windage knobs on the AR-15.
Since I come from a Service Rifle background and still plan on shooting the AR in Service Rifle High Power competitions, it made sense to get SR-style knobs on my match rifle rear sight.
Here are some teaser photos of the sight (including the Gehmann 510 rear aperture and Gehmann anti-glare tube).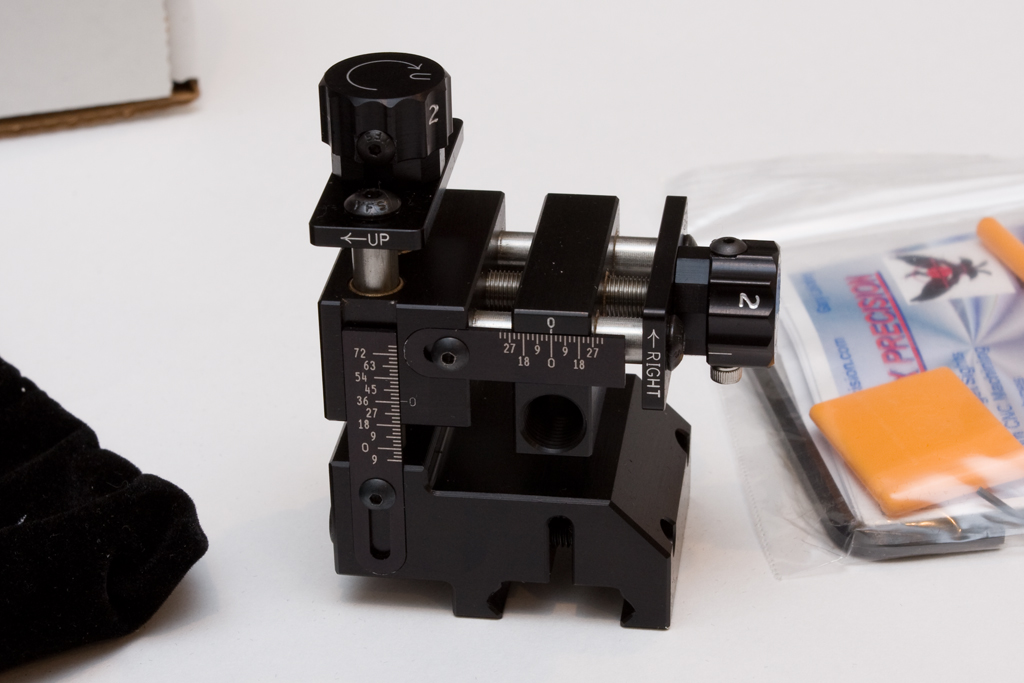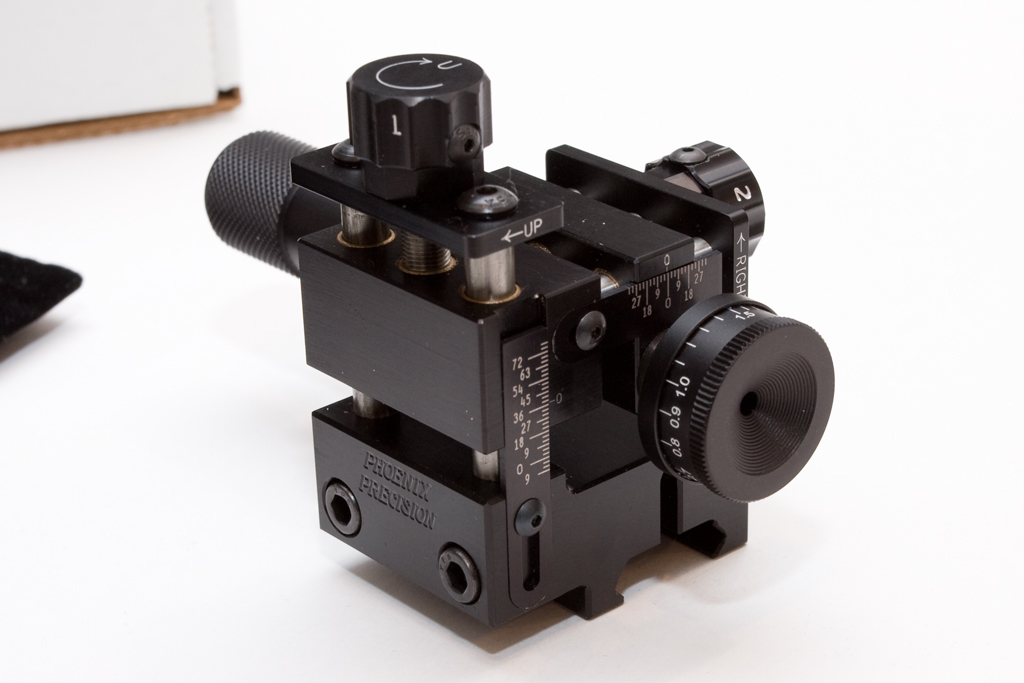 More photos available in the gallery.
Hopefully I get my sling and sling swivel by Thursday, so I can attempt to fit the rifle to my body and then mount the rear sight accordingly. Then maybe I can take Friday off and go to the range to live-fire test the rifle configuration with the metallic sights.