I was going to go to an NRA Mid-Range 3×600 match this past Saturday at MCB Camp Pendleton, but I had some other obligations on Saturday afternoon and evening, so I ended up just going to my regular range (West End Gun Club) to test fire the rebarreled Savage 10FP.
As I mentioned in the previous Savage 10FP project article, I do not have any .264″/6.5mm bullets on hand, yet, and am just shooting factory ammunition right now. I need to reclaim the brass from the factory ammunition for reloading, and I need to get baseline data on the muzzle velocity of the Shilen barrel, anyway.
I currently have two specific factory ammunition on hand:
Hornady 6.5mm Creedmoor 140gr ELD Match (2710 fps out of 24″ barrel according to Hornady)
Prime 6.5mm Creedmoor 130gr OTM Match+ (2851 fps out of 24″ 1:8 twist barrel according to Prime)
As a reminder, the barrel in question is a Shilen stainless steel Select Match with:
6.5mm Creedmoor
24 inch length
1:8 inch twist
Savage Varmint profile
11 degree target crown
Savage standard/small shank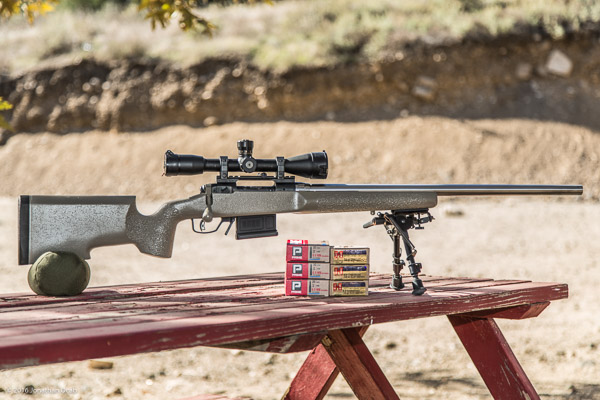 I shot these two different ammunition types for several strings, but have LabRadar 10-shot series for both.
A 10-round string for the Hornady 140gr ELD Match yielded the following LabRadar results:
Average 2723.31 fps
Highest 2749.35 fps
Lowest 2704.5 fps
Ext. Spread 44.85
Std. Dev 15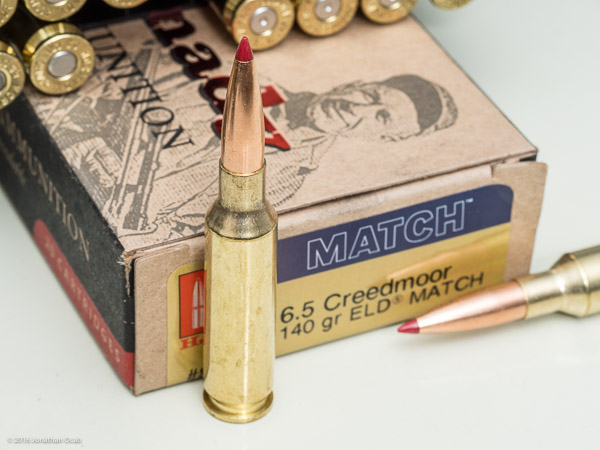 A 10-round string for the Prime 130gr OTM Match+ yielded the following LabRadar results:
Average 2877.52 fps
Highest 2897.46 fps
Lowest 2850.45 fps
Ext. Spread 47.01
Std. Dev 14.42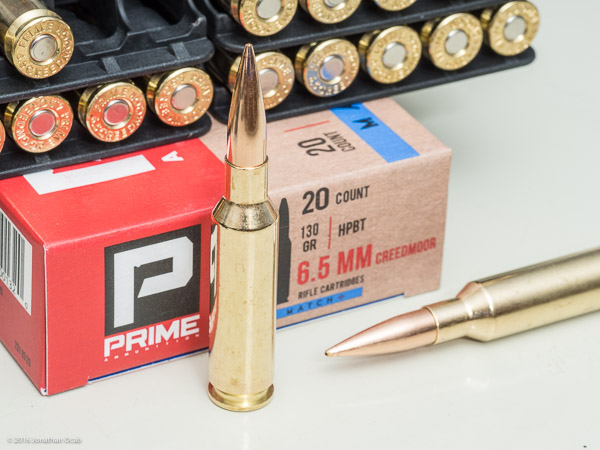 The LabRadar readings showed the averages for each ammunition type were about 0.5% to 1% higher than the factory specifications, which seems about right.
As far as group sizes, the first group shot after the rifle was relatively zeroed onto a target was really promising: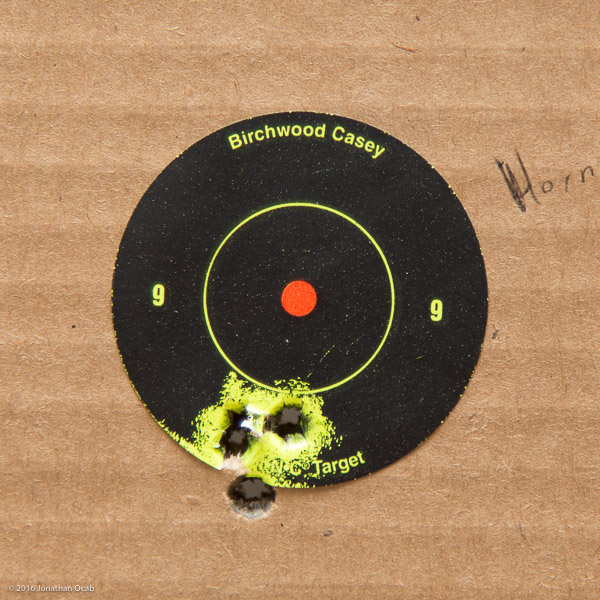 The edge to edge group is 0.664″ which is under a half-minute when you subtract bullet diameter (.264″ ; .400″ group).
After that, all my groups went into the toilet.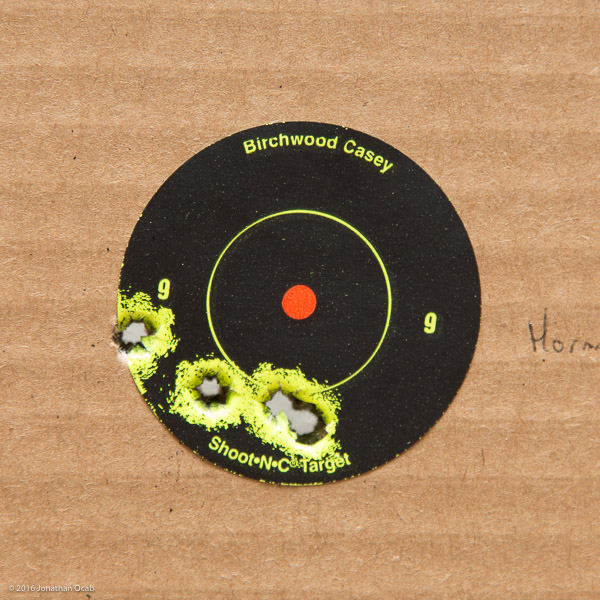 The above group is also a 5-shot group with an edge to edge group of roughly 1.294″. The elevation dispersion isn't too bad (0.721″ vertical), but that windage is terrible. I really think that after my first group, I started exerting torque on the bipod and wasn't getting a straight to the rear recoil.
The Prime 130gr OTM Match+ ammo didn't have very good groups.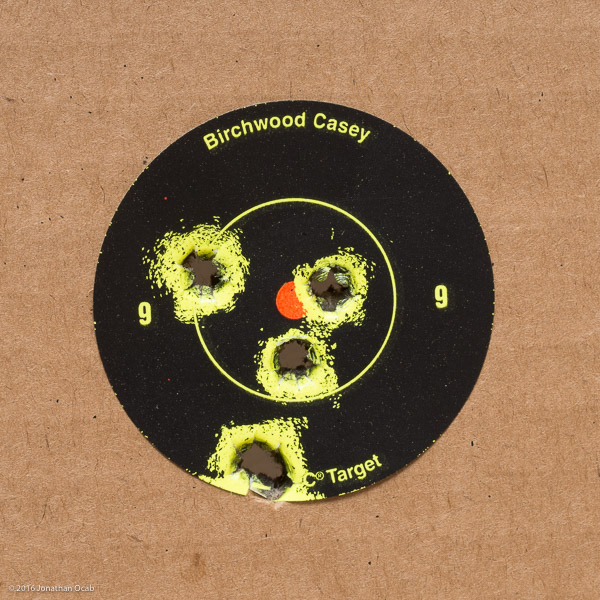 The above group had an edge to edge size of 1.178″ which is just under 1MOA.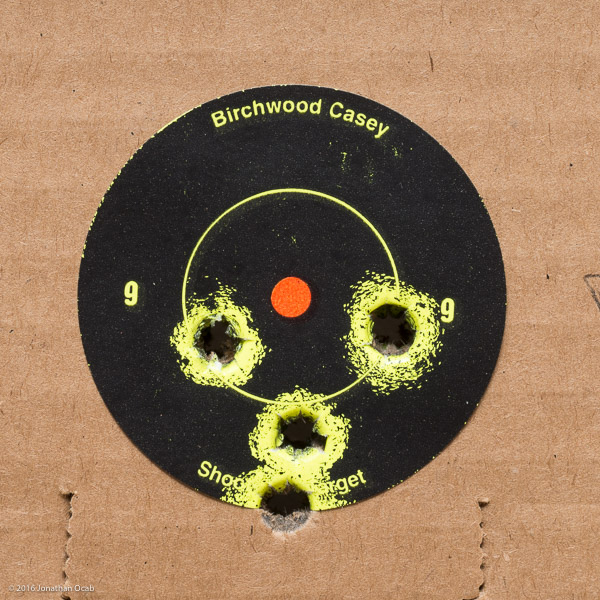 The above group had an edge to edge size of 1.193″.
I am not sure if it's the ammo, the rifle, or just me. But I want to retry shooting the Prime load off of a front bag and not the bipod.
I am a bit disappointed with my groups overall, but I look at the first group shot with the Hornady 140gr ELD Match as the accuracy potential of this rebarreled Savage 10FP, formerly .308 Winchester, now chambered in 6.5mm Creedmoor.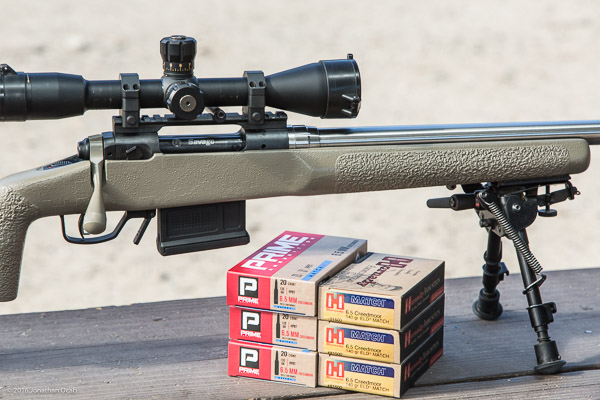 I will be heading to the range sometime between now and the end of the Thanksgiving break, so I should have additional groups shot to make a final assessment of the new barrel and the factory ammo.
Note: Total round count in the new rifle is 55 rounds.