I finally acquired a full FDE (flat dark earth) Glock 19 Generation 4. Here's the teaser photo: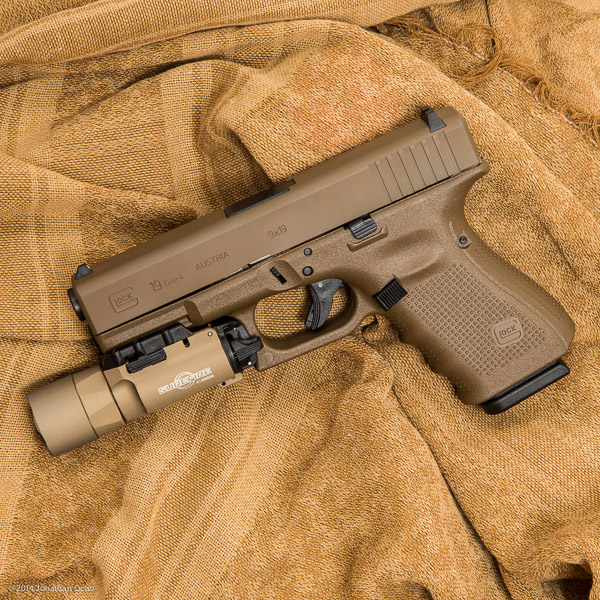 Note the tan Surefire X300 Ultra. Not exactly a match, but still within the color scheme / theme.
Any Californians looking for a place to get an off-roster pistol via the soon-to-be-stricken Single Shot Exemption law should check out Second Amendment Zone in Rancho Cucamonga:
sales@secondamendmentzone.com
(866) 270-7858
The G19 in question was acquired from Second Amendment Zone, while the Surefire X300U in Tan was acquired from LA Police Gear.