A teaser pic of my newly acquired SureFire XC1 weapon light.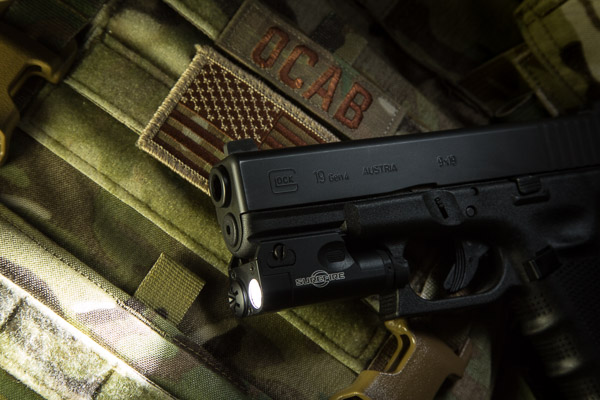 This is a retail / production model by way of Raven Concealment Systems, which was a package deal with one of their Phantom LC kydex holsters to accommodate a Glock 19 with the XC1.
Stay tuned for a review of the SureFire XC1.