A pair of mourning doves setup a nest in my backyard a few weeks ago on top of a metal rack on my patio that is being used for small potted plants. A pair of squabs hatched successfully about a week ago.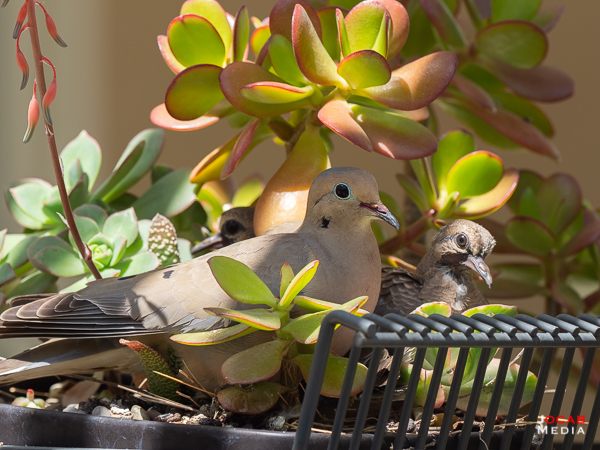 This is the third nest with hatched young in my backyard in recent years. They should start taking flight in another week or so.
Shot with an Olympus OM-D E-M1 Mark II and Olympus 300mm f/4 IS PRO handheld (no tripod). 1/250 sec, f/6.3, and ISO 200.