If you use a single stage reloading press and still thread dies directly into the press, I highly recommend the Hornady Lock-N-Load Press Conversion Kit (assuming your press can accept the adapter).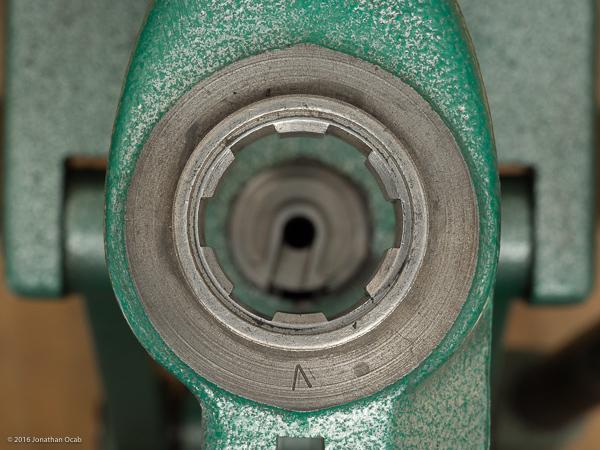 The Lock-N-Load conversion kit will convert any press with 1-1/4″-12 threads on the press frame to utilize the Hornady Lock-N-Load bushing system. So instead of threading a die directly to the press, you will thread a die into a LnL bushing, which then is placed into the press using the quick-release style system.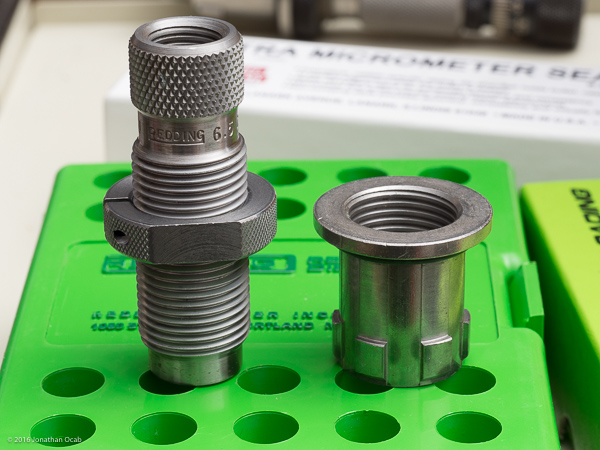 This makes for faster and more consistent die changes on a single stage press.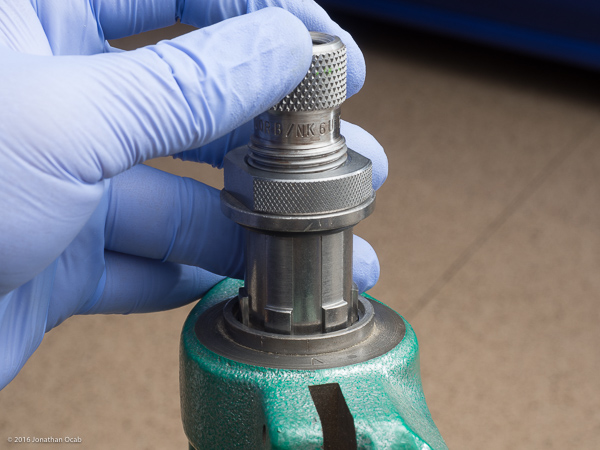 Naturally, Hornady reloading presses are already Lock-N-Load bushing compatible. But if you use an RCBS Rockchucker, Redding Big Boss II, or another reloading press with 1-1/4″-12 threads on the frame (many do and utilize a bushing to accept 7/8″-14 threaded dies).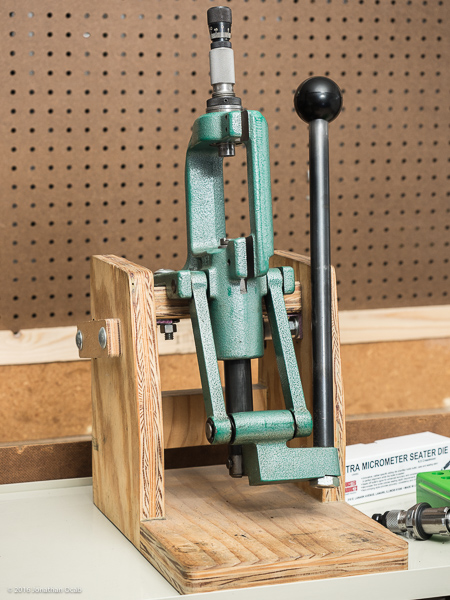 Note that this does increase your costs slightly as you add more dies since you will need (want) a bushing for reloading die. But I have found that if you buy in the bulk 10-packs, the Lock-N-Load bushings are around $4 each, which is a small price to pay for added convenience. I have been using the Hornady Lock-N-Load bushings on my RCBS Rockchucker for well over ten years and have been extremely happy with the bushing system.
Even if you do not want to use the Hornady Lock-N-Load bushing system, I highly recommend the Hornady die lock rings, or another similar clamp-style lock ring.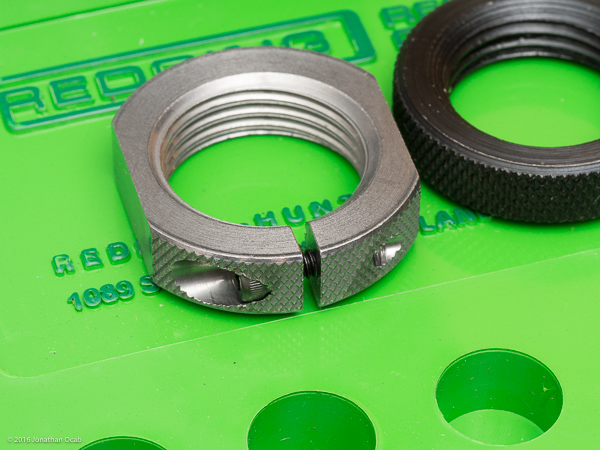 RCBS and Redding still include lock rings that utilize a hex screw that places pressure directly against the die threads. While they have made improvements in recent years to the tip of the hex screw to prevent thread damage, damage to the die thread is still a concern.
The clamp-style lock rings such as the ones by Hornady are tightened using a hex screw as well, but the hex screw doesn't make contact with the die, and rather, is used to apply clamping pressure to the lock ring.
This will place relatively even pressure around the entire die to clamp the lock ring into place, minimizing die thread damage.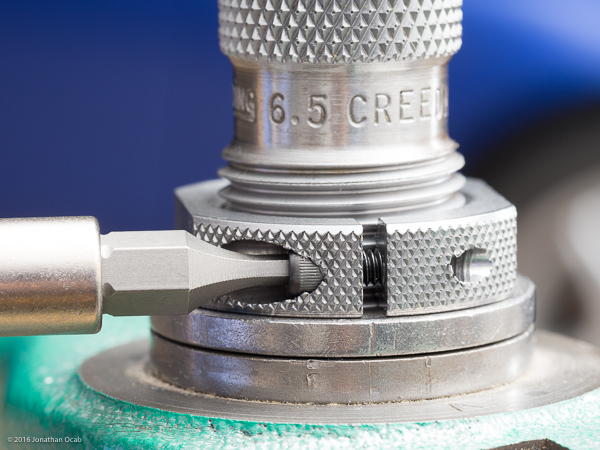 Note that Forster uses a clamp-style lock ring for their dies and Sinclair International sells clamp-style lock rings under their own house name.