Back in January, Canon announced their 70-200 f/2.8L IS II, an update to their existing 70-200 f/2.8L IS ("MK I"). The specifications and claims looked impressive and I knew I had to get one.
I already owned the 70-200 f/4L (non-IS) which I had purchased in February 2008, but I hardly ever used it because the f/4 without IS was too slow in a lot of the situations I was shooting in and I was constantly using my 200 f/2.8L II prime lens for the zoo.
The one thing that caused me to wince was the MSRP of $2499 USD. The going rate for the MK I at this time is $1799; a $700 difference.
I sold my 70-200 f/4L a couple months after the f/2.8 MK II was announced, and I knew I wanted a new 70-200 f/2.8L IS with the intention of selling my 200 f/2.8L II prime. So I was going to get a 70-200 f/2.8L IS either way (MK I or MK II).
But after much internal debate, I decided to just shell out the extra money for the MK II. Sight unseen and without any real authoritative lens tests available on the Internet, I figured the MK II would not be worse than the MK I, and should be better in design and image quality, however minute.
A couple weeks ago, I saw a few scattered reports on the Canon Forums that some people who had pre-ordered the MK II had received notice their lens was shipping to them. So I submitted a pre-order to Adorama last week and it shipped the next day and I received it last Tuesday (March 16).
It was a signature required delivery, and coincidentally, I had taken a vacation day and was able to be at home to sign for the package. Minutes after the UPS delivery guy dropped the lens off, I recorded an unboxing ritual:
The first thing I noticed when I opened up the package is the size of the lens box; it's beefy. A beefy box means a beefy lens, and this is no exception. The lens is definitely larger and heavier than my 200 prime.
I was also impressed by the ET-87 hood design included with the MK II. At the time I unboxed, I had never handled another 70-200 f/2.8L (IS or non-IS) so I wasn't familiar with the hoods on those lenses (ET-86 and ET-83 II, respectively), so I thought those were the same as the ET-87 (but they're not). The ET-87 is smooth when threading and locking into place. But to unthread/remove the hood, there's a button release which I found to be a nice touch. This helps to prevent accidental unthreading of the hood, which can be an issue since the hood is a petal design and if the operator doesn't notice the hood rotates out of position, it could result in a vignetted photo.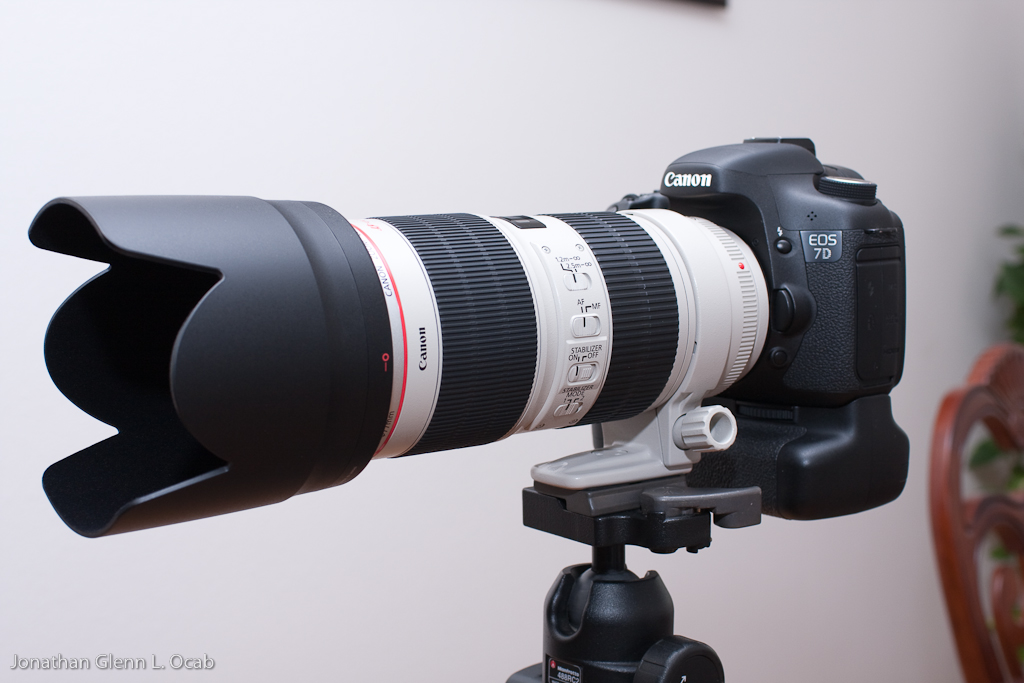 Ok, so I unboxed the lens. How does it perform compared to the 70-200 f/2.8L IS MKI and a 200 f/2.8L II prime?
Fortunately, my colleague Chris Webber (not the basketball player) owns a 70-200 f/2.8L IS and brought it to the office for me to do a lens test experiment. I commandeered a meeting room at work and tacked a UCR Highlander newspaper on the bulletin board. Then I setup a tripod and photographed the paper at the 200mm focal length @ f/2.8 with all three lenses (200mm f/2.8L II, 70-200 f/2.8L IS, 70-200 f/2.8L IS II).
IMPORTANT: I shot in RAW and turned off sharpening in Lightroom and disabled sharpening on export to JPEG, so the photos are untouched with regards to sharpening and chromatic aberration.
The experiment photos can be viewed here at 1:1 with no dynamic resizing.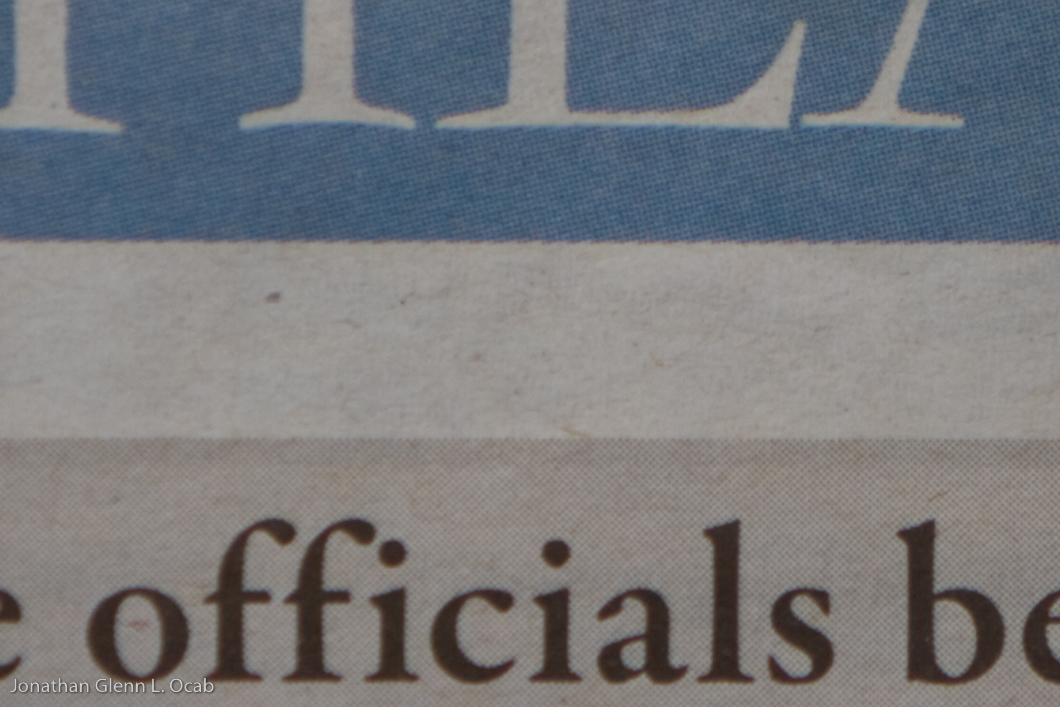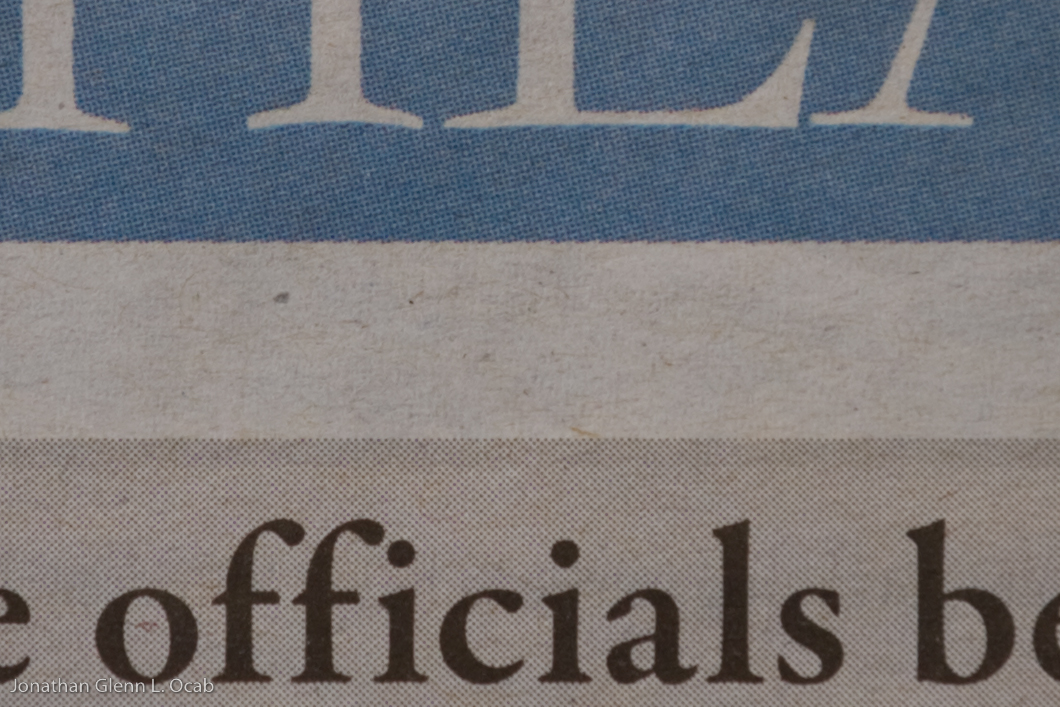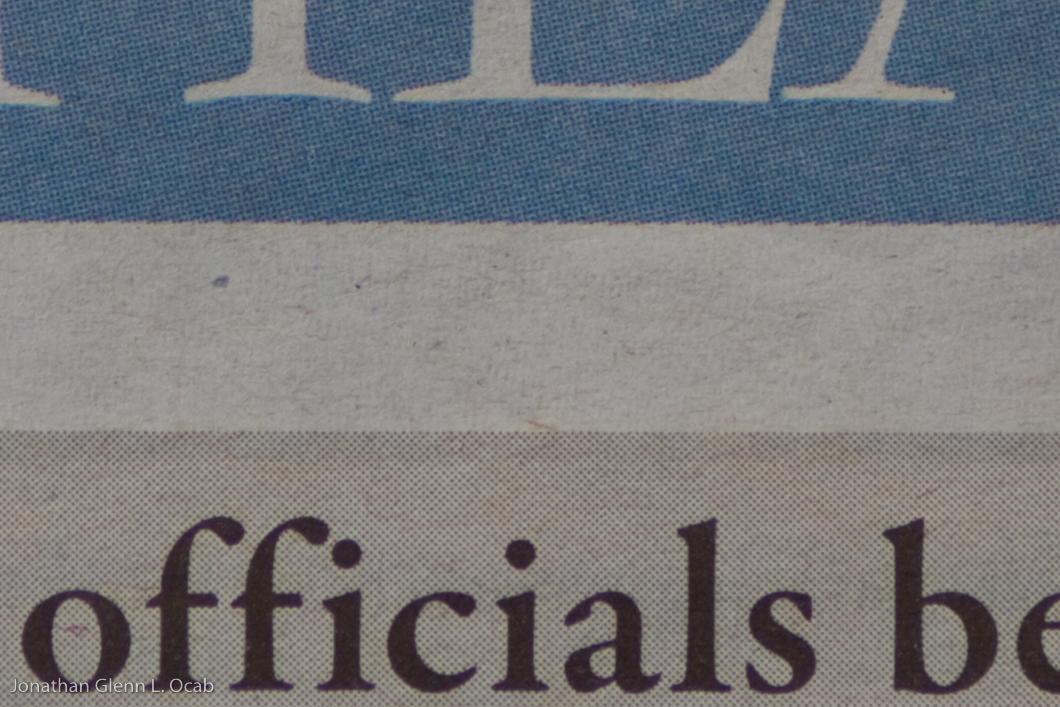 To summarize the experiment, I found that the 70-200 MK I is soft wide-open. I had read on the Canon Forums regarding some softness and the CA experienced on the 70-200 f/2.8L IS when shooting at f/2.8 and that's why many people opt for the 70-200 f/4L IS instead (unless they absolutely need f/2.8 and IS, i.e. wedding photographers). Having only used the 200 f/2.8L prime which is quite sharp at f/2.8, I would have been disappointed if the 70-200 MK II was soft a f/2.8. Thankfully, it's not soft and the MK II is actually comparable to the 200 prime.
I also took a couple shots outdoors with just the 70-200 MK I and MK II lenses: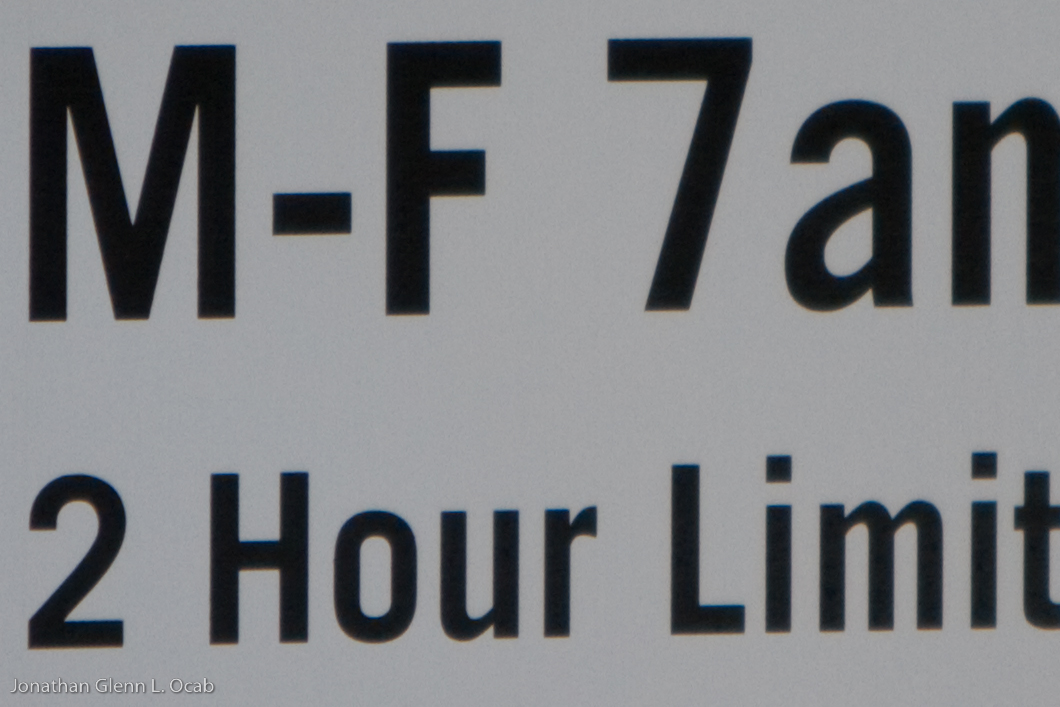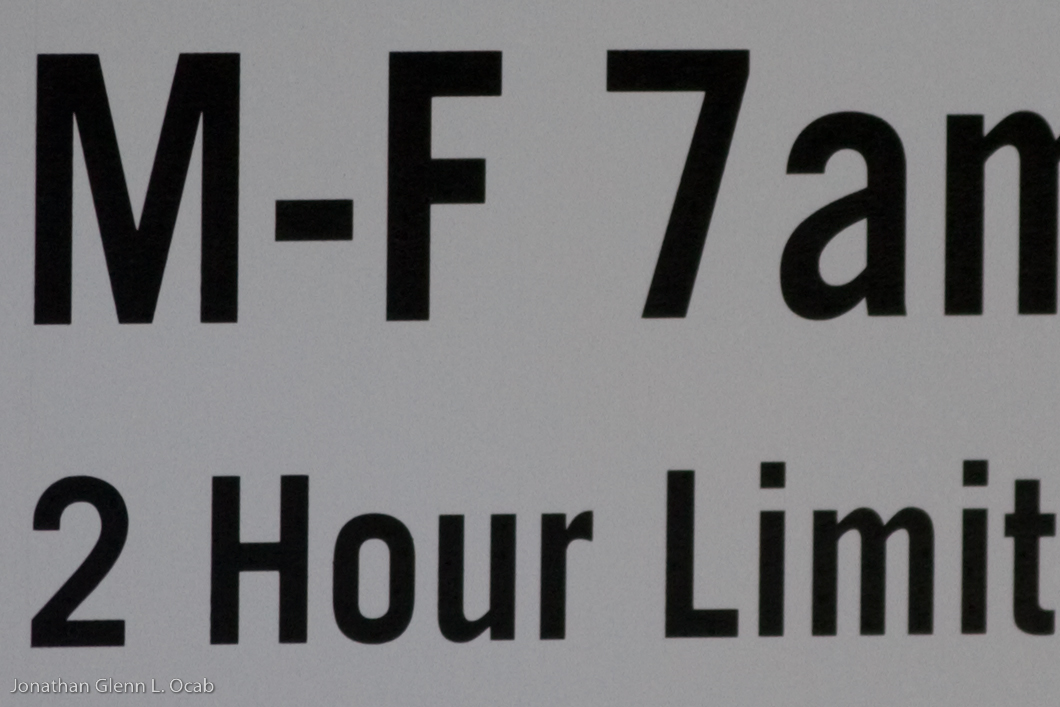 It is definitely evident from the above samples that the MK I is considerably softer than the 200 prime, and the MK II keeps up with the 200 prime, at f/2.8.
This was a pretty limited lens test, though. I didn't have much time test all three lens side by side in various situations. But it appears that my findings reiterate what is starting to pop up on the Canon Forums; that the MK II is a definite improvement over the MK I. But is it $700 worth of improvements?
It's hard to stomach, but I would say 'yes'. If you need f/2.8 on a 70-200 zoom lens with L-quality glass and image stabilization, yet retain inherent sharpness with a wide-open aperture, then $700 is a small price to pay for the improvement in sharpness and chromatic aberration over the MK I.
Assuming the 70-200 f/4L IS is as sharp at f/2.8 as the 200mm prime, I would recommend saving over $1000 USD and getting the f/4L IS if you don't need f/2.8.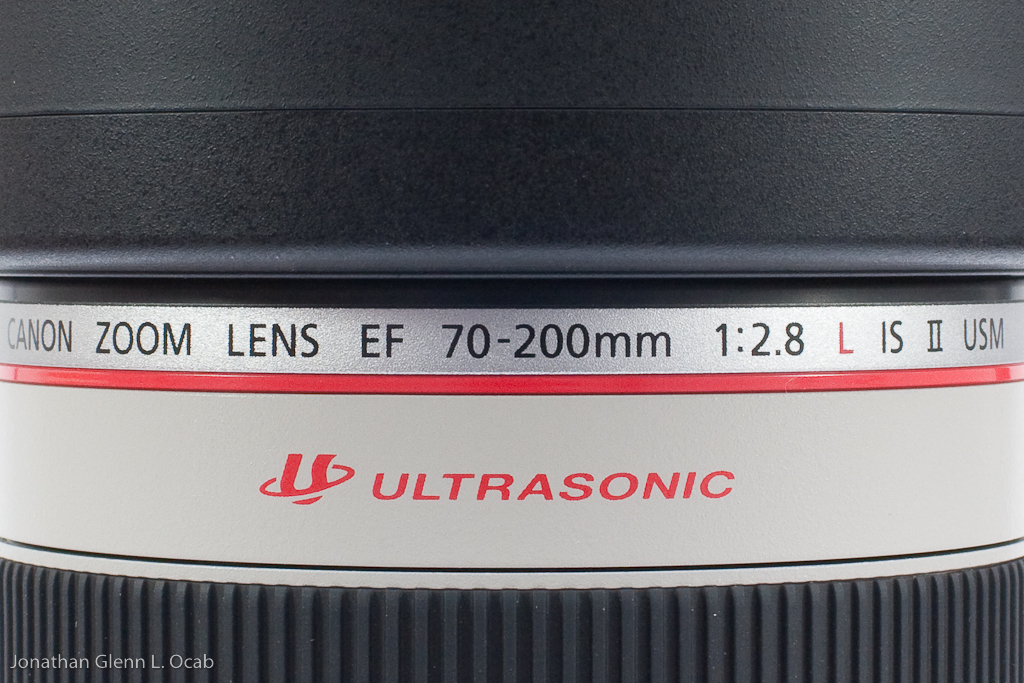 The 70-200 focal length zoom lens is a workhorse. It is used for a wide range of applications including sports, weddings, wildlife/birding, and portrait photography. Canon's refresh to their 70-200 L-series lens lineup is a worthwhile addition, and if demand is any indication, Canon's announcement of a shortage of the 70-200 f/2.8L IS II seems to indicate that Canon shooters think so, too.
There are reviews of the 70-200 f/2.8L IS II (with lens comparisons) slowly trickling out on the web now. Here are a few I found:
For those wondering if my Canon EF 200mm f/2.8L II is still available for sale, sorry, it's already sold. I posted it on the Canon Forums and less than two hours later it sold. The 200 f/2.8L is a great lens. I had no concerns about finding a buyer. If anything, I kind of wanted to keep it. But after seeing how sharp the 70-200 MK II is wide-open, I no longer have as much attachment to the 200 prime. Nonetheless, if you need a 200mm focal length with f/2.8 with great IQ at a low cost, get the 200 prime.
I will close out this blog entry / review with some photos I recently took with this lens while at the San Diego Wild Animal Park: