I woke up to rainy weather with the cold I've had since late Thursday. Since I didn't feel like going to the range, I decided to prep more once fired brass that I have stored in the garage.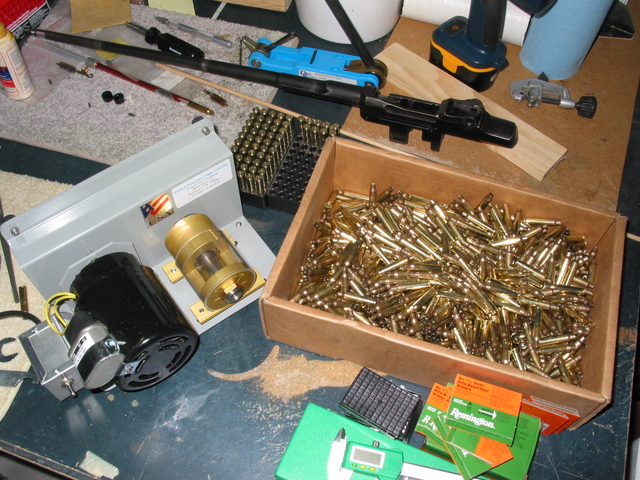 1,000 more pieces of Lake City 2003 brass fully processed (primer crimp swaged, small base resized, trimmed/chamfered/deburred) and primed with Remington 7-1/2 benchrest primers. This joins the other 2,000 pieces of LC03 brass I've got primed and stashed in boxes.
I love my Giraud Power Trimmer.
*Hug*