The Paul C Buff Vagabond Mini Lithium power system has for the most part replaced the older and far heavier Vagabond II power system for photographers who use studio strobes on-location outdoors. But ever since the Vagabond Mini Lithium (VML) was released back in 2011, most owners have complained about the poor lightstand mounting solution integrated into the VML chassis.
The clip system is a weakly supported spring design and when the VML is clamped using this system to a light stand, it easily falls off of the light stand whenever the VML is jostled or bumped.
While it costs a little extra money, the Manfrotto Super Clamp is an excellent solution to the poor VML clamp provided by PCB.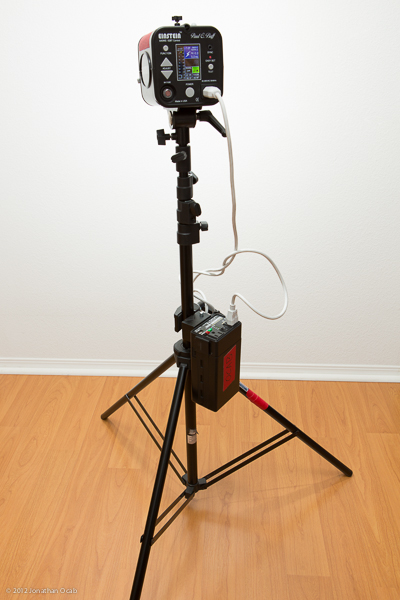 I already had a Manfrotto Super Clamp in my kit because it is a very handy piece of grip for when you want to mount a light on a railing, shelf, or other fixed ledge-type object.
Then I realized it would be perfect for mounting the VML to a light stand since the VML has a standard 1/4″-20 threaded mount on the back (which is what the provided PCB clamp uses).
The stud adapter that I had on my Manfrotto Super Clamp was a bit too long, though, so the VML was about an inch extended from the clamp body. It was still secure, but I was worried about how the VML was exerting a lot of torque on it's own thread mount.
I then discovered Manfrotto has a short stud for their Super Clamp, so I ordered another Manfrotto Super Clamp along with a couple of short studs.
The Super Clamp + short stud proved to be a more than adequate mounting solution for the VML.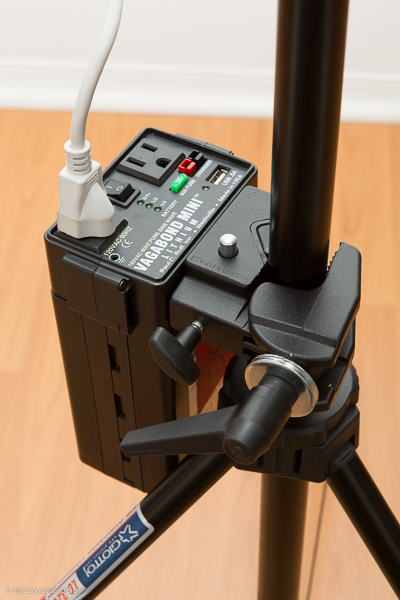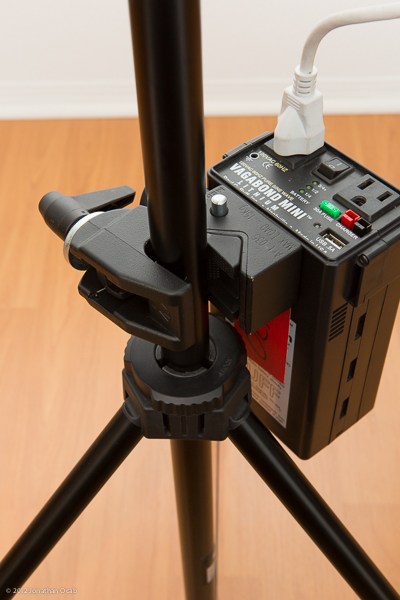 I highly recommend the Manfrotto Super Clamp with the short stud for any location photographers using the Vagabond Mini Lithium. It provides a very secure and stable mounting solution for your VML and you won't have to worry about the VML dropping off the stand in a dynamic location photo shoot situation.