Whenever I make a trip out to the range to shoot rifle(s), someone will invariably ask me about my spotting scope. What brand scope is it? How much does it run? What spotting scopes do you recommend?
I have been using the same scope since 2006 or so: a Kowa TSN-821M angled body with a 27x long eye relief (LER) eyepiece.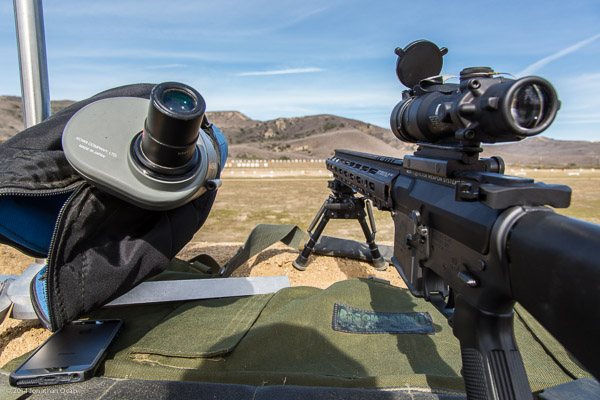 The 821M was actually discontinued several years ago, but you will see many of them at NRA/CMP High Power Rifle matches because the 821M was arguably the best value for a spotting scope in terms of price and performance, for High Power Rifle competitions.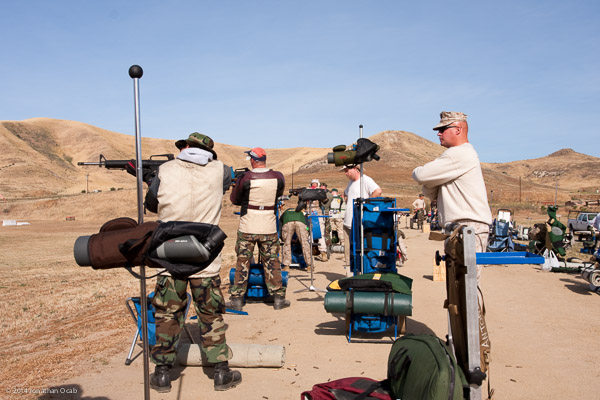 I can't remember what the 821M originally went for back when I bought mine, but I want to say approximately $750 for the body and another $200 or so for the eyepiece. This comes out to about $1000 total.
What would I recommend as far as a spotting scope for sport/recreational shooting?
I'm going to come out and outright recommend one specific scope: the Kowa TSN-82SV angled body.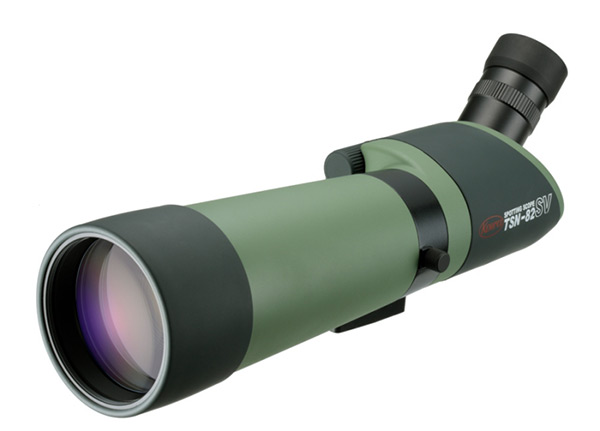 This is the scope body that succeeded/replaced the 821M. It has an 82mm objective with upgraded glass.
The larger the objective lens, the better the light gathering. 60mm objectives are common in less expensive spotting scopes, and there's nothing inherently wrong with a 60mm in terms of image quality (as long as the glass is good to begin with), but when you're shooting at the crack of dawn, during sunset/dusk, or in heavy overcast conditions, the image will be dimmer compared to a spotting scope with a larger objective lens.
I prefer angled body spotting scopes as opposed to a straight body because the angled body is pretty much optimal for all shooting positions when you are spotting for yourself. With an actual spotting scope stand for shooting, you can use an angled body spotting scope from all positions including, prone, standing, sitting, kneeling, and bench rest.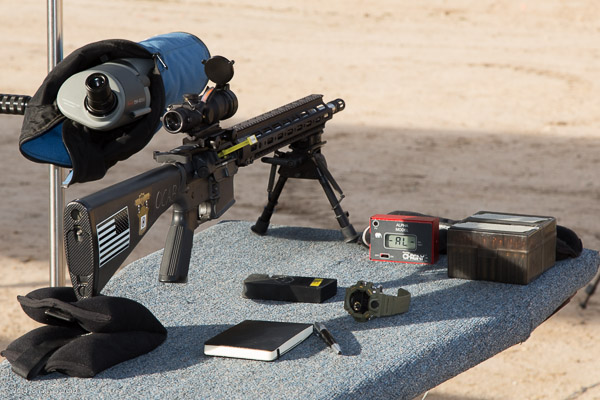 There is one application where I would prefer a straight body spotting scope and that's if I were spotting for another shooter as a sniper+spotter team. Straight body spotting scopes are better than angled body when operating in a concealed position. Straight body spotting scopes are also easier (more intuitive) to aim on a given area or target, making them more suited for fast, dynamic scenarios.
But stick with angled body spotting scopes for all-purpose use.
Why Kowa versus something else cheaper like a Konus, Bushnell, or maybe something in the Leupold green-ring product lines?
As I mentioned before, I feel that Kowa is a great balance of cost and performance. If you put a Kowa against a budget scope in various conditions, the Kowa will come out on top nearly every time.
What about the more expensive options like a Zeiss or Schmidt and Bender, or even another more expensive Kowa body?
As far as the more expensive options, if you can afford them, go with them.  There's no doubt that the glass and coatings on the Zeiss, Schmidt and Bender, Leica, and the other Kowas will be better than the 82SV, but I recommend the 82SV because it offers excellent image quality that will satisfy the needs of nearly every shooter out there.
If you get a Kowa, you have the option of choosing (and swapping out) the eyepiece. I use the 27x LER which is a fixed power magnification. 27x isn't really that much for seeing small holes in paper, and often I still can't see 22cal holes in the black of a paper target at 200 yards due to lighting conditions (angle of sun in the sky, shadows, etc).
This isn't an issue with me for competition because in High Power Rifle, shots are marked with spotting discs to aid in spotting, and the fact the my spotting scope is dialed out of focus of the target anyway, since I'm watching the mirage (heat waves coming off the ground) before the target. Plus, I want the 27x LER eyepiece because I want to be able to look through the eyepiece / scope with eye protection on (and not have to take off my eye protection every time I want to look through my spotting scope).
The newer 82Sv uses the 25x LER eyepiece (as opposed to 27x LER for the discontinued 821M).
Recreational shooters may prefer a more powerful magnification, and Kowa has a 20-60x variable magnification eyepiece. The downside to the 20-60x eyepiece is that eye relief for this eyepiece is nearly non-existent when you dial in the 60x magnification. You are not going to be able to wear eye protection / glasses /sunglasses while looking into the eyepiece. But this is the compromise you make on any high magnification eyepiece, whether it's Kowa, or another manufacturer.
No matter what spotting scope you buy, you need a stable stand. If you own a good camera tripod, that will suffice for general use. But I suggest an actual scope stand, which is a stand and head designed for using a spotting scope in sport shooting applications.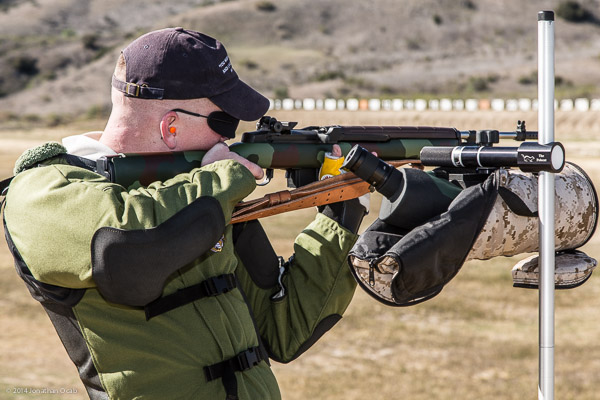 Creedmoor Sports is the definitely the place to go for a scope stand and head such as "The Polecat" seen in the above photo, and they also carry Kowa spotting scopes as well.