I'm going to try this out sometime at a group model shoot for fun.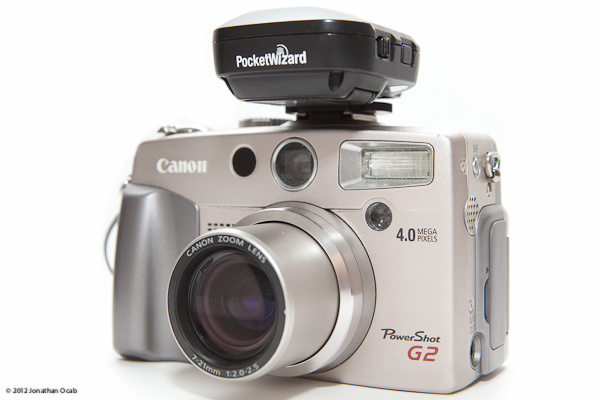 This is my trusty Canon PowerShot G2 that I bought back in 2002. It does ISO 50 to 400 and has a 34-102mm effective focal range (35mm equivalent).
Yes, the MiniTT1 actually works with the G2 to provide basic triggering to fire my 580 EX II Speedlites and my Paul C Buff studio strobes (Alien Bees and Einsteins).