You'd think that I were a woman or something. I just bought another camera bag, the Think Tank Photo Urban Disguise 35.
I decided to purchase the UD35 because I was looking for something very minimal that would hold my MacBook Pro 13″, a dSLR with lens attached, and a few other accessories (i.e. another lens, 580 EX II flash). Of all the cases I looked at, the Urban Disguise 35 seemed ideal. All the other bags that hold a laptop and camera are designed to handle 15″+ laptops. Thus, a bag with a capacity for a 15″+ laptop would be larger than I would need it to be if I'm carrying a 13″ MBP.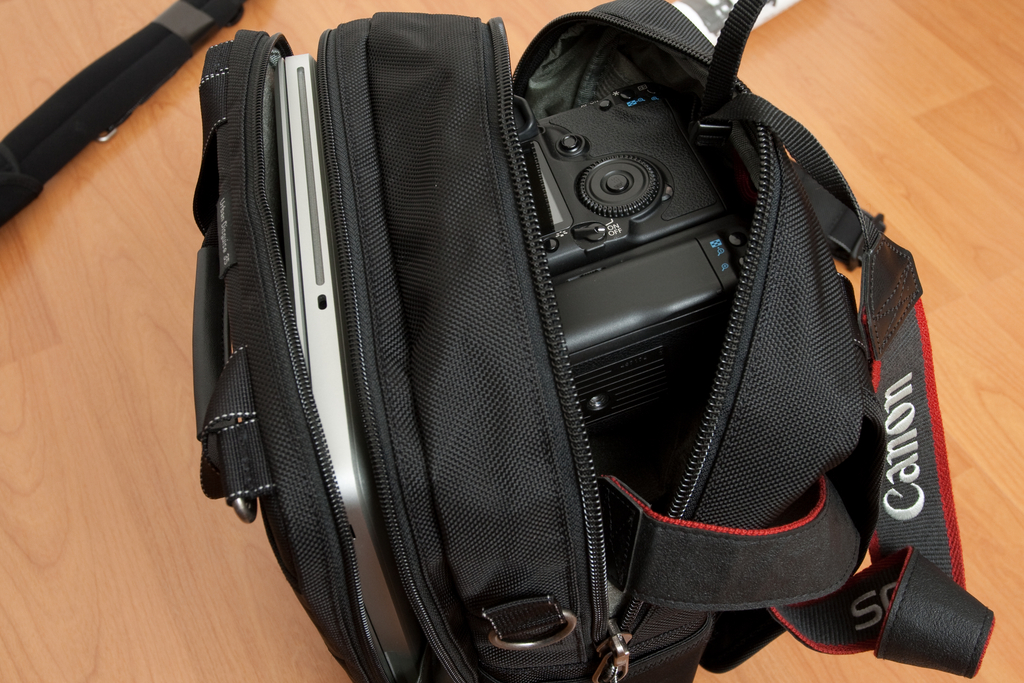 As you can see, this bag is just large enough to hold my 13″ MBP along with my gripped 40D. Ideally, the dSLR + 13″ laptop would be without a gripped body, but this bag stretches comfortably enough to accommodate the grip.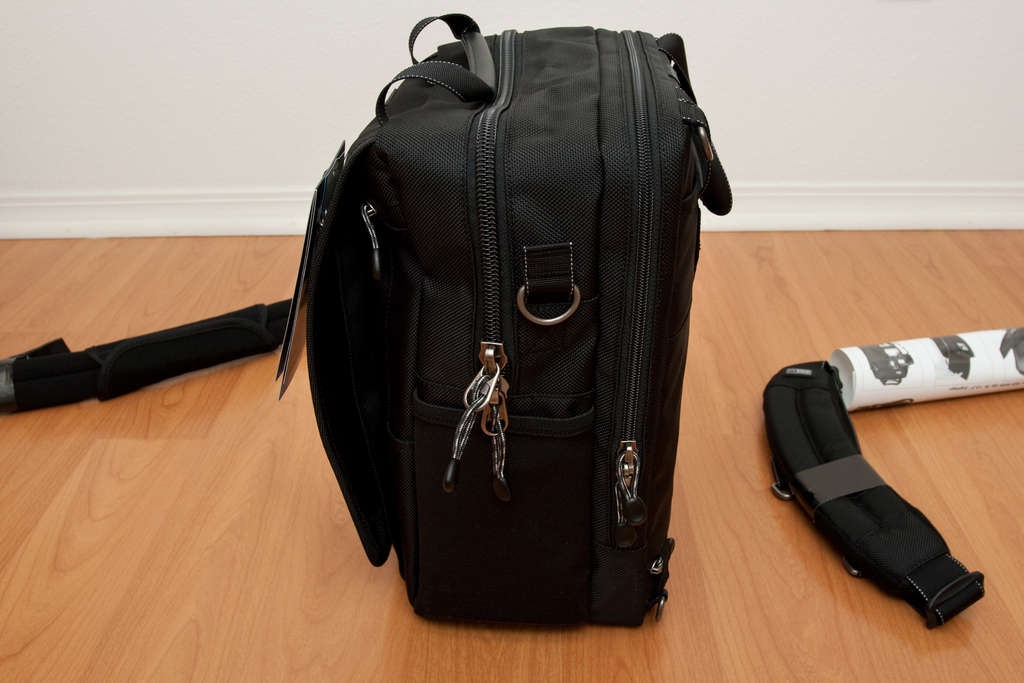 The design quality of the bag is very high as well. The zippers are heavy duty YKK zippers and the bag comes with a rain cover. This bag appears to be a winner in my book. We'll see how it holds up to daily use since I plan on using this bag as my everyday  laptop bag.
For more photos of the bag, checkout the UD35 album in the ocabj.net gallery.