I haven't posted a "Behind the Shot" analysis in quite some time. I just haven't been shooting very much as of late.
But here's a recent shot that didn't work the way I initially intended, but ended up being a decent fashion/editorial piece.
When I stated that the shot didn't work as I intended, it helps to understand the location. The scene here is in the auxiliary bar of a nightclub in Downtown Los Angeles. I didn't want to use ambient light, which is basically the tungsten bulbs in the club (no windows) and shot stopped down (f/10, 1/200sec, ISO 100). I wanted to light the model with a single light and then use a gelled strobe to color the rear shelves filled with alcohol bottles.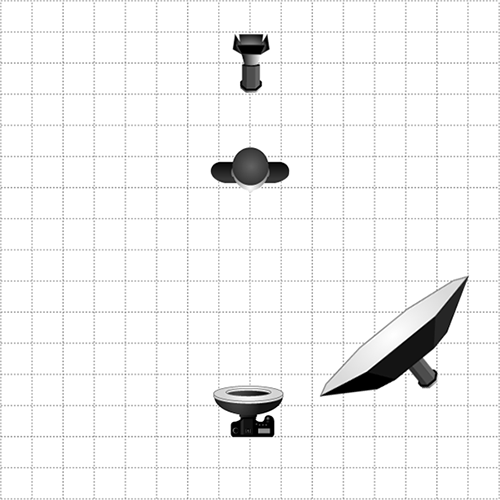 So the way I laid it all out was a Paul C. Buff (PCB) Einstein 640 with a 47″ octabox as the key light and another Einstein gelled with barn doors.
Unfortunately, I didn't get enough gelled light covering the rear as I wanted so I didn't get the effect I had envisioned in my head. Plus, I had a lot of spill coming off the key light so it washed out the background a bit. I was getting a bit lazy with trying to angle the light and I didn't have a grid for the octabox, so I chucked my PCB Alien Bees ABR800 ring flash on the Canon 5D Mark III for fill and shot the look, anyway.
After the shoot, I ran through the shots and thought the shots were decent but not great. Then I decided to render one in black and white. I tried a few presets in Nik Silver Efex Pro 2 and was able to render a B&W shot that looked pretty good. So I went through my regular workflow of Lightroom to Photoshop then back to Lightroom, followed with processing through Nik Silver Efex Pro 2, and the result is the photo above.
In retrospect, I might have gone the extreme opposite and go ultra low key and used a single gridded beauty dish or gridded bare bulb reflector on a high angle for key with a reflector at model waist level on the horizontal plane. Then run two or three gelled lights pointing at the background with snoots.
Anyway, the above is a fairly simple lighting setup, and fortunately I rescued my failed vision at the time with solid post production work.
Model: Veronica LaVery
Web: http://www.vivalavery.com
Model Mayhem: http://www.modelmayhem.com/1036606
Twitter: @VeronicaLavery

Camera rig for the above shot: Canon 5D Mark III + Canon EF 70-200 f/2.8L