After seeing some photos online and some Youtube videos, I decided to get a Trijicon RMR (Ruggedized Miniature Reflex) sight for my Glock 17.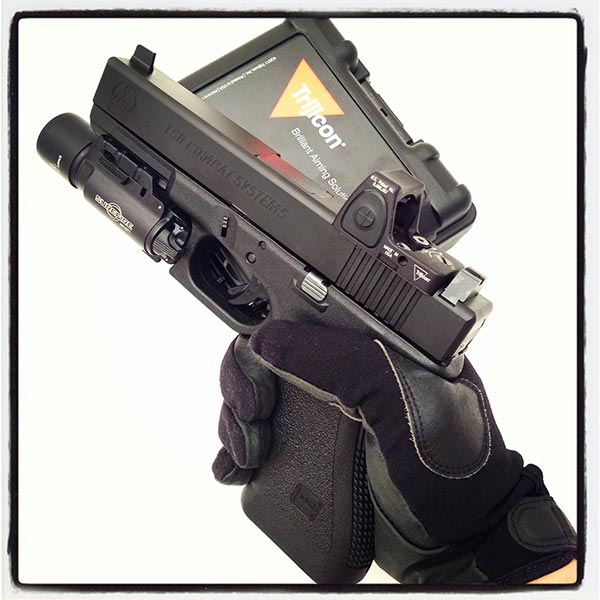 Specifically, I purchased the Trijicon RMR RM07 which is the adjustable LED version with a 6.5MOA dot. Rather than sending my original Glock 17 slide to be milled and tapped for the RMR, I opted to purchase a completely new and milled slide from One Source Tactical under their TSD Combat Systems product line.
Anyway, enjoy the teaser photos and video. I'm going to try and visit the range soon to zero and test the new system. Expect a more complete review of the RMR on the Glock after I put it through some live fire.