Back when I started getting into mechanical watches, I picked up a Hamilton Khaki Field, reference number H70685313. I bought it from Amazon so it was a grey market acquisition, but the cost was cheap compared to my my recent acquisitions (somewhere around $350).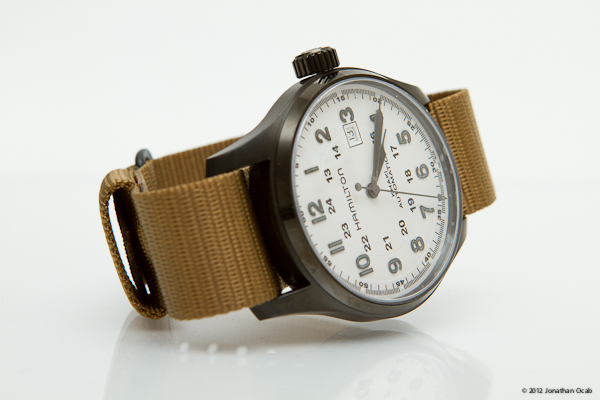 Several months ago, while I was manually winding the crown in position 1, the crown came off of the stem and the stem retracted into the watch. I tried to get Amazon to do the warranty repair, but they denied it because they claimed the crown is cosmetic. I couldn't get anywhere trying to explain that a crown is not, cosmetic and that the crown is considered part of the movement.
So I never got it fixed through the Amazon warranty, and the H70685313 sat in a drawer because I didn't know of any good watch repair places in the area (who understood mechanicals) and I didn't want to send it off to the Swatch Group repair center which would cost me more than the cost I paid for the watch to begin with.
Then recently, I finally decided to try getting it fixed by a local dealer and went to Le Vive Jewelry in my hometown (Riverside, CA).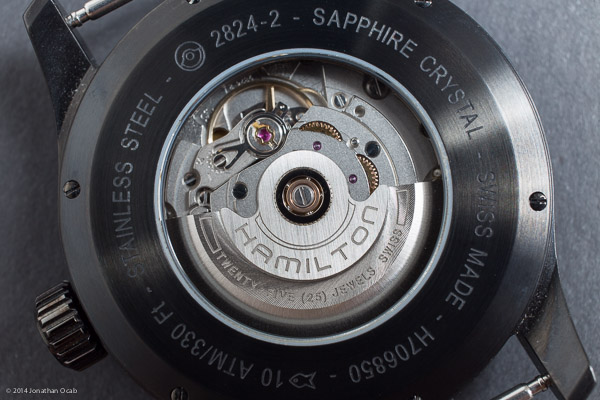 The cost they quoted me was $80 for a new crown+stem and labor. I'm not sure if that's expensive, but I decided to go with them. My only request was that they use an OEM Hamilton crown.
After a week and a half I get a call back that my watch was fixed. When I walked in the owner told me they were able to fix the watch, but ended up using my original crown because Hamilton was being difficult in providing an original PVD crown (since this watch is PVD coated). They wanted to provide them with a stainless crown, so what he had his watchmaker do is take out the small piece of the broken stem that was still in the original crown and the watchmaker attached a new stem to the crown.
He also refunded me $15 and change because they didn't get a replacement crown.
Looking over the watch, the watchmaker did a good job and I am happy with the work and turnaround time.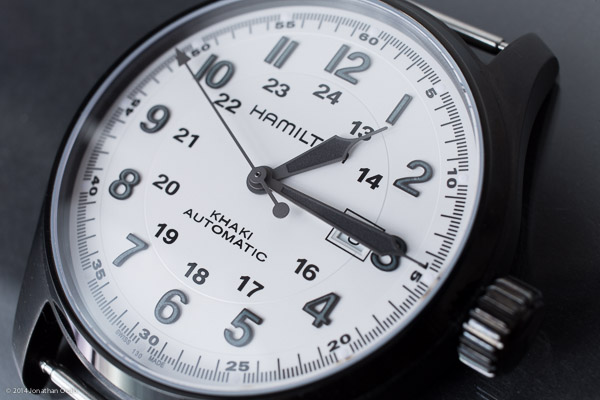 So I just wanted to give Le Vive Jewelry a shoutout for the good service. If you're in Riverside and need a watch fixed, give Le Vive Jewelry in the Riverside Plaza a visit and they should fix you up nicely.
Now that I have this watch fixed, I should probably outfit it with a new NATO strap.
Le Vive Jewelry
3540 Riverside Plaza Dr. #312
Riverside, CA 92506
http://www.levivejewelry.com/
Located in the Riverside Plaza, across from the Regal Cinemas