I finally jumped on the Micro Four Thirds train last September when I acquired the Olympus OM-D E-M10 Mark II. I still use a Think Tank Photo StreetWalker Pro backpack as my primary carry bag, which is more than enough to hold my Canon 5D Mark III with telephoto zoom lens (either 24-105 f4/L IS or 70-200 f/2.8L IS II) attached and a few spare lenses, and/or mirrorless cameras+lenses.
But I am wanting to acquire a standalone bag to carry strictly the MFT kit (plus some accessories like remote triggers) for the times when I want to go very light and only run the E-M10 Mark II and not carry the 5D Mark III.
While my Micro Four Thirds kit is currently comprised of only four lenses, the kit doesn't take much space at all due to the inherent small form factor of MFT.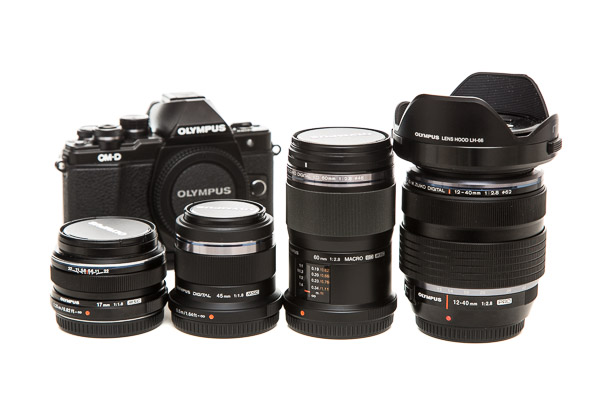 I did some casual browsing for a new camera bag and right now, I haven't found anything that caught my eye. The photo bags sold specifically as mirrorless camera bags aren't very inspired.
All they seem to be are regular shoulder-style camera bags, but in a smaller scale. It seems like camera bag manufacturers would be better off utilizing their existing bags, but just creating new dividers for those bags which result in compartments that fit mirrorless camera lenses more snugly.
Anyway, am still hunting for a new camera bag for my Micro Four Thirds mirrorless kit.
I am favoring a shoulder bag, but a slingpack or backpack will suffice if the design is sound.
Needs to have plenty of divided spaces for lots of (small) lenses.
Needs a couple internal pockets to hold miscellaneous gear such as memory cards and spare batteries.
Externally it should be 'streamlined' with minimal compartments or pockets. External pockets are fine, so as long as the resulting pocket is flat.
If anyone has any recommendations, I am open to all.