I was in the market for a low or mid-top outdoor/hiking/field style shoe that would wear nicely with shorts. Several days ago I was browsing the Nike website and stumbled upon the Nike Mid Special Field Boot.
Nike advertised the SFB it as an "athletic boot" using their "Nike Free" technology.
For those unfamiliar with Nike Free, it is basically their line of footwear that are designed to be very flexible and lightweight, allowing a very natural foot movement such that  you are moving as if barefoot.
The idea of a field boot that is very lightweight and essentially comfortable sounded very appealing to me. Appealing enough for me to order a pair.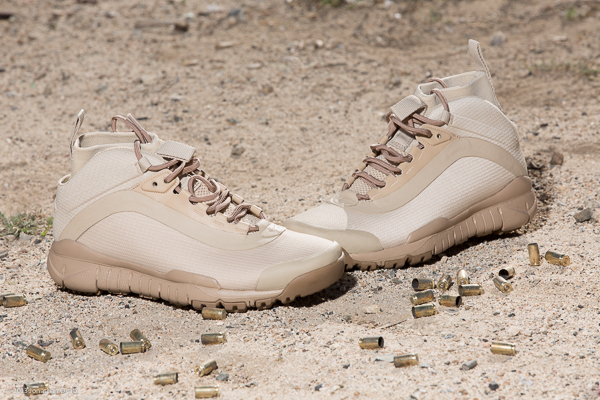 When I finally received the SFB, they definitely had an athletic look, almost like mid-top basketball shoes or cross-trainers, but with a desert tan color all around, just like your standard field/combat boot.
The shoe only has one single brand marking and that's a subdued Nike swoosh on the upper below the laces.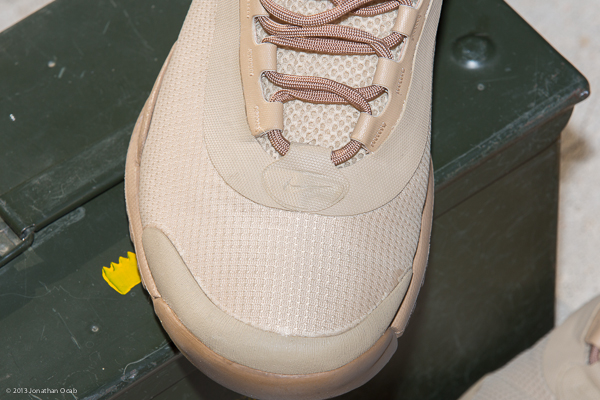 The bottom tread is definitely more like a hiking / field boot, emphasizing the tread at the toe and heel.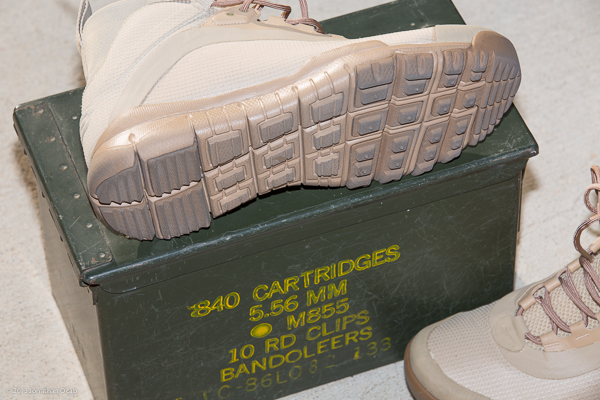 Wearing the shoe for the first time you can tell it is very flexible and wears very comfortably and doesn't need a break-in period like a traditional boot. Of course, a shoe/boot that is so flexible becomes worthless if it doesn't provide support. The Mid SFB has an internal sockliner which provides added support to the flexible outer shell.
The lightweight aspect of the Mid SFB is very apparent, especially for anyone that wears traditional boots. I have a pair of 5.11 Tactical Mid-ankle boots that I occasionally wear and the Nike Mid SFB is like a feather compared to those.
The SFB is also quiet. When you walk in these boots, the sole doesn't result in much audible sound on various surface types (wood, concrete, blacktop, dirt, tile), and the upper/lower/tongue of the shoes work well together to not create noise (e.g. squeaks). This noise suppression is an important benefit for anyone who wants to use these for tactical applications.
The Nike Mid Special Field Boot is definitely an interesting boot/shoe for operators, responders, or anyone that desires a lightweight, supportive boot for outdoor environments and/or dynamic situations.
So far I find the Nike Mid SFB to be a very solid boot, comfortable and incredibly lightweight. Time will tell if it is truly durable and can hold up to the same wear and tear that traditional field/combat boots are subjected to.
The MSRP for the Nike Mid Special Field Boot is $100.