Anyone following my twitter feed or Facebook updates probably saw my new acquisition two Fridays ago: The Canon 5D Mark II.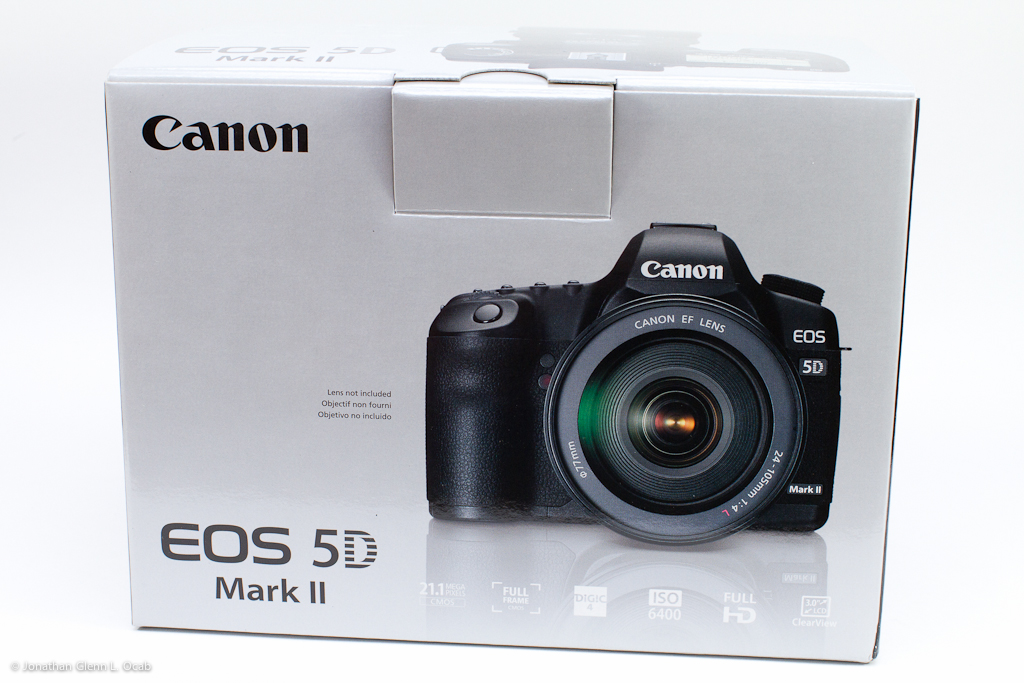 So I finally went full frame. But sooner than expected.
I really should have purchased a 24-70 f/2.8L lens. I already had the Canon 7D and 40D (for backup) and am down to two lenses, the 35mm f/1.4L and 70-200mm f/2.8L IS II. So I did have fairly glaring hole in focal length between 35mm and 70mm.
Making the situation worse is that the 7D and 40D are both APS-C (1.6x crop factor), so the 35 and 70-200 actually gave me effective focal lengths of 56mm and 112-320mm. Effectively, I didn't have a wide-angle nor a mid-range telephoto focal length. The 24-70mm (or 17-55mm f/2.8 IS) would have helped cover the gap.
But as I was pondering the idea of having a full frame dSLR body, I realized the feasibility of getting a 5D Mark II and retaining the 7D, instead of getting a 24-70mm.
With a full frame and an APS-C sensor, my 35mm and 70-200mm lenses would actually give me more effective focal lengths due to the 1x and 1.6x factors. Thus, having a 5D Mark II and retaining the 7D would mean my 35mm and 70-200mm lenses would give me the following effective ranges:
35mm and 70-200mm (on the 5D Mark II)
56mm and 112-320mm (on the 7D)
So in practice, I would have 35mm, 56mm, and 70-320mm covered. This basically translates into a 'semi' wide-angle, normal perspective, and mid-range telephoto to super telephoto lens.
With this in mind combined with my new found interest in portrait photography, a $100 price drop of the 5D Mark II, and a 10% bing.com/cashback deal with Adorama, I gave into impulse and bought it.
[ad name="Adorama_Medium_Banner_Dark"]
Should I have purchased the 24-70 instead of going full frame?
As much as I still need to get the 24-70, going with the 5DMKII was a great move. The 70-200mm f/2.8L IS II is an incredible lens and I have already gotten great results with it on my 7D (insanely fast autofocus performance) for wildlife.
But the 70-200 is also a great portrait lens, particularly when used on full frame. On a crop sensor, 70-200 is effectively 112-320, which is basically too long for indoor use. By getting the 5DMKII, I am able to maximize the potential of the 70-200 f/2.8L IS II since I can now use it for portraits indoors and outdoors, and still have the extra reach with APS-C (on the 7D) for wildlife (i.e. birds).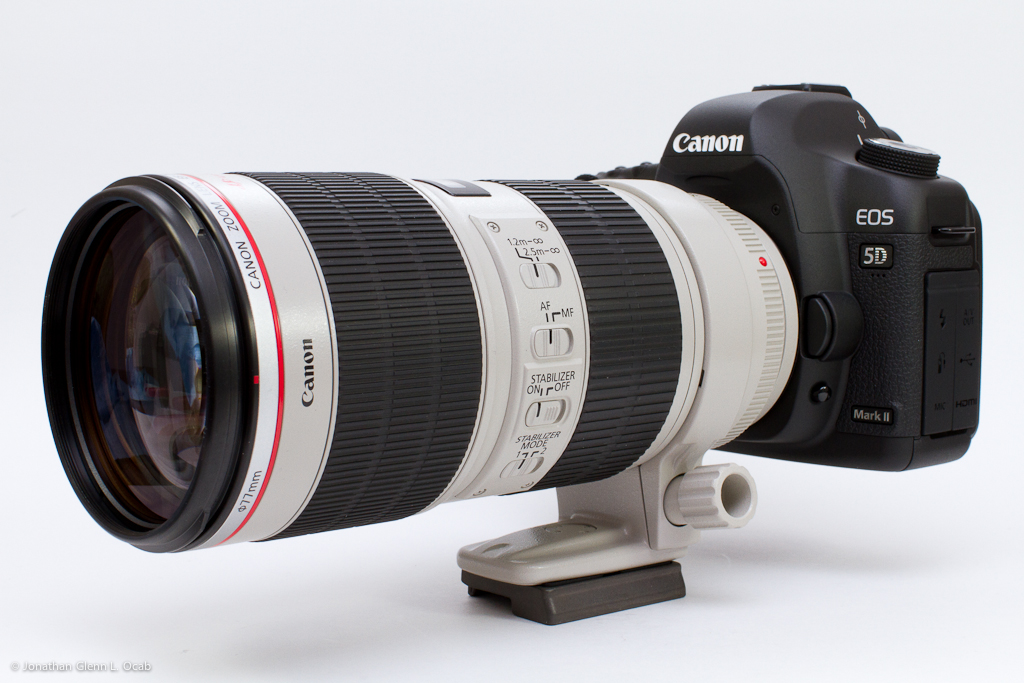 The day after it arrived via UPS, I put my new 5DMKII to use at a group model shoot. During the shoot, I kept the 70-200 on the 5DMKII, and the 35mm on the 7D for whenever I was in a tight space and needed a full body shot.
I am very happy with my decision to get the 5DMKII and it is awesome being able to use the 70-200 f/2.8L IS II indoors. Here are a few samples shot with the 5DMKII and 70-200 f/2.8L IS II combination:
The two models above are Joselyn (brunette) and Lisa (blonde). I have more photos of these two models at http://www.jocabphoto.com/joselyn_cano and http://www.jocabphoto.com/blondie_lisa, respectively. Both of these beautiful young ladies are on Model Mayhem, and links to their MM profile pages can be found in the aforementioned gallery links on jocabphoto.com.