I recently changed my oil at ~36K miles (4K mile interval) and the results are still good on my engine.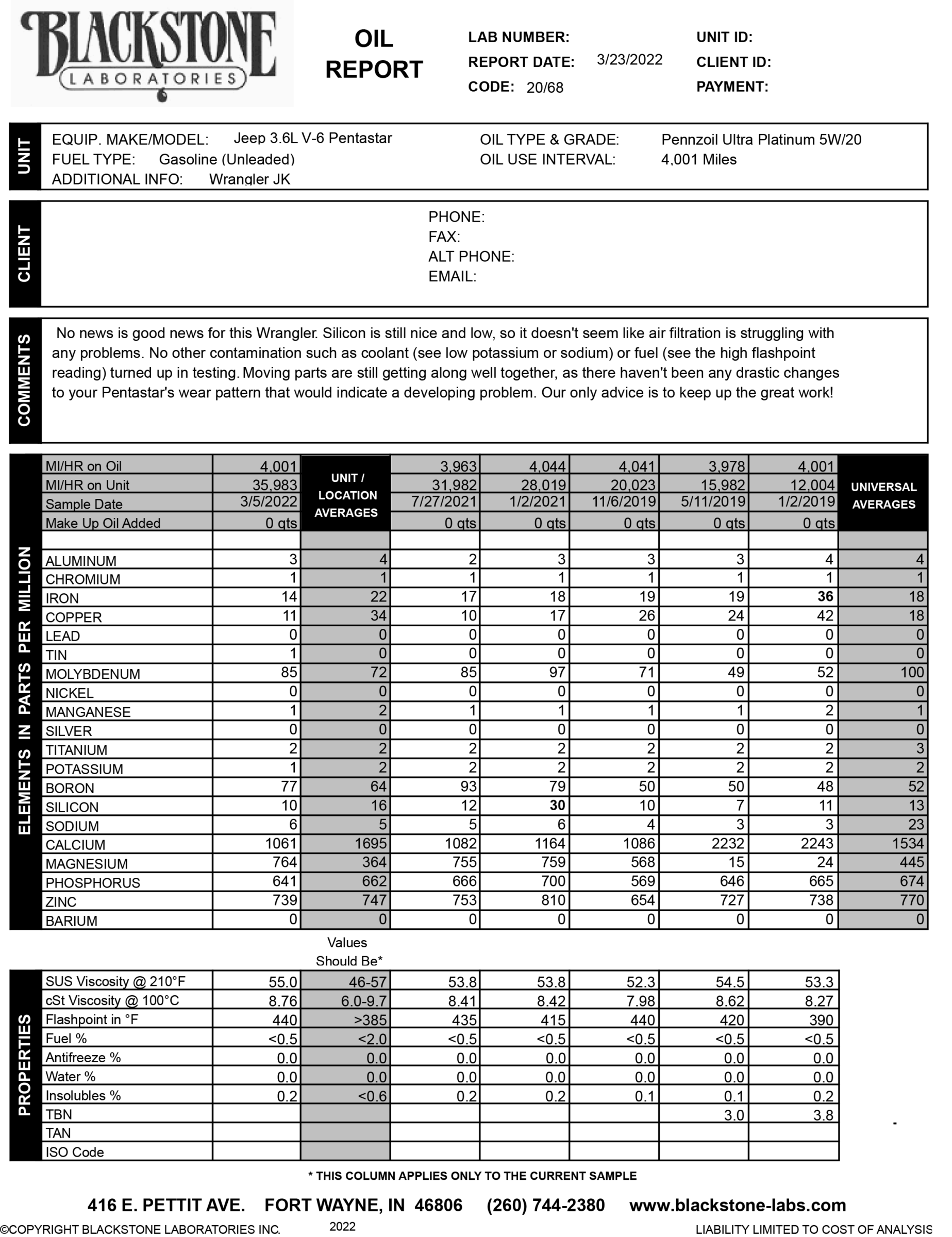 I have always been sending in oil samples with every oil change on the Jeep because it want advanced warning on any rocker arm or lifter wear issues, as these are known to wear with higher frequency in the Chrysler Pentastar 3.6L engine.
If you are interested in getting your own engine oil tested, check out Blackstone Laboratories. Currently, an oil test only costs $30 and they provide free oil collection kits with prepaid mailing labels.