The 2018 Lucas Oil Off Road Expo took place at the Fairplex in Pomona (California) this past weekend on 09/29 and 09/30. I took the opportunity to check out the Off Road Expo for the first time on Saturday.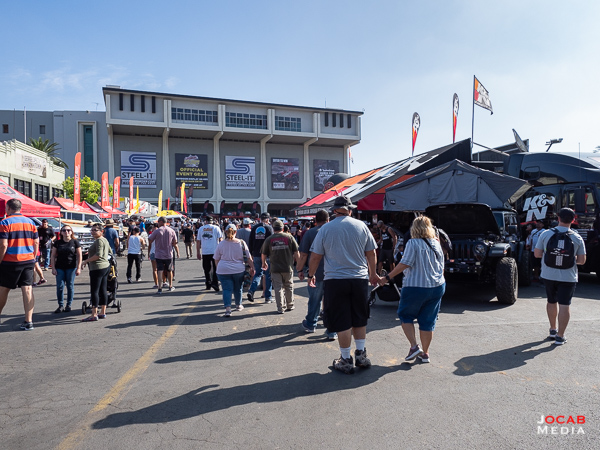 My main reason for attending was to get more information on various upgrades I am looking into for my Jeep, but also because I was granted a Media Pass for the event. So I honestly did not know what to expect.
As far as car shows go, this event was quite sizable and there were tons of off road related manufacturers and vendors exhibiting. I was able to talk to various manufacturers that I needed more information from such as MetalCloak and Superchips. But I was also able to talk with manufacturers whose products I use and who I wanted to give some feedback to, such as PowerTank and sPOD.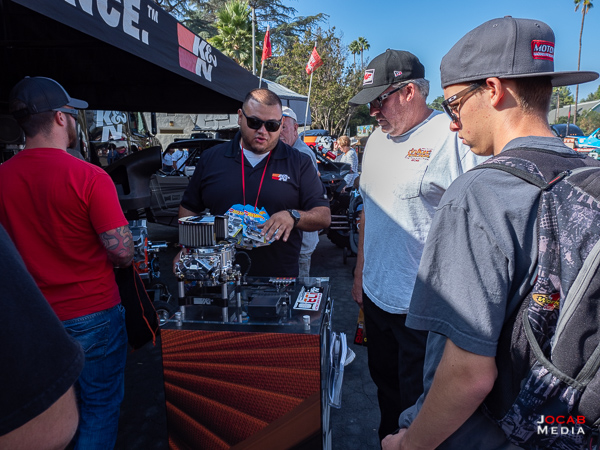 If you were thinking about a product whose manufacturer was represented at the show, you definitely could have obtained more information to help you make that decision on a purchase.
Not to mention, if you make up your mind while at the show on a specific product, those manufacturers who sell direct to consumers often have show specials with discounted pricing. For instance, I was able to pickup a 10 ft coiled air hose from PowerTank for less than the web site list price and save on shipping costs. Superchips was giving a 10% off show deal on their items, although I held off on buying a Trailcal at this time.
While off roading is more than just Jeeps, I did tend to gravitate towards all the Jeep related stuff.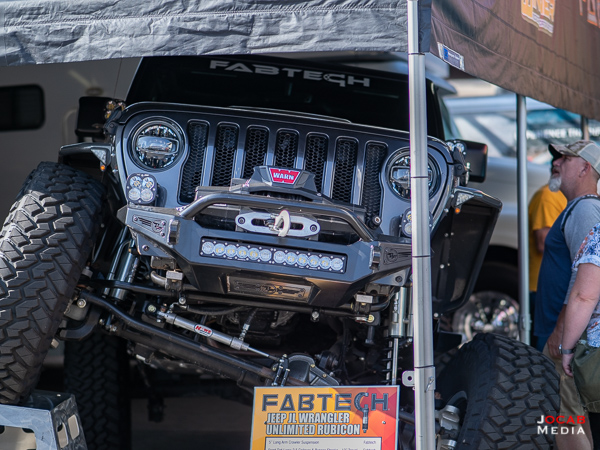 But there was plenty of other makes and models of vehicles represented.
As you can see with the above Toyota Tacoma, overlanding was also covered at the show.
All of the major tire manufacturers were exhibiting at the show so it would have been a great opportunity to get more information for your next tire purchase.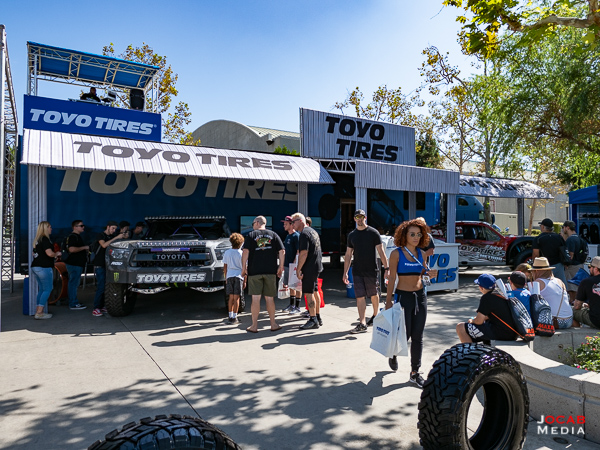 There was also a short obstacle track giving attendees rides modified Jeep Wranglers.
There was plenty to check out and experience for anyone interested in off roading, whether very minimal to the hardcore enthusiast.
If you have any interest in off roading or off road vehicles in general and did not have the chance to attend the 2018 Lucas Oil Off Road Expo this year, definitely keep an eye out for the next one in 2019. The Off Road Expo is a solid show for off road enthusiasts and is well worth the cost of admission.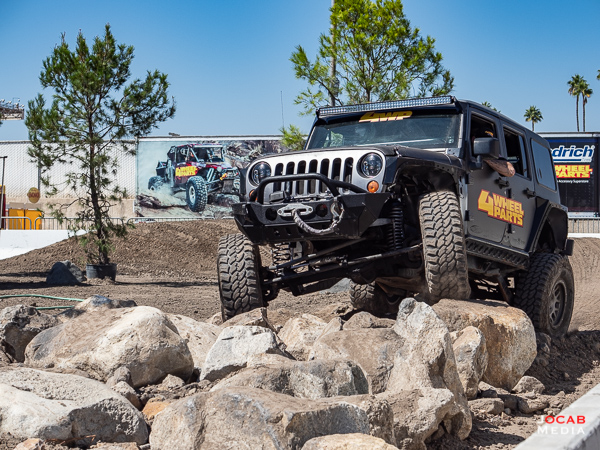 For more information on the Off Road Expo, visit the Off Road Expo website at: https://www.offroadexpo.com/.