Yesterday I received two PocketWizard PowerMC2 receivers for the Paul C. Buff Einstein studio strobes.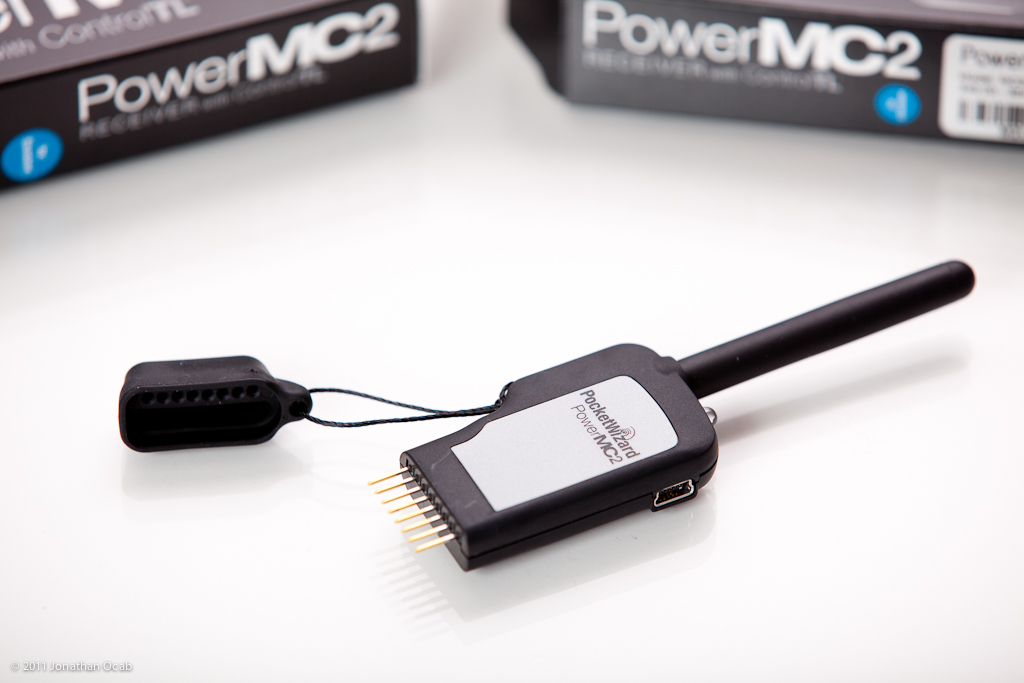 Haven't had a chance to pay with them, but from the quickie tests I did, you can change the channel of the PowerMC2 from the back of the Einstein's LCD control panel, Standard Channels 1-32, and Control-TL channels 1-20.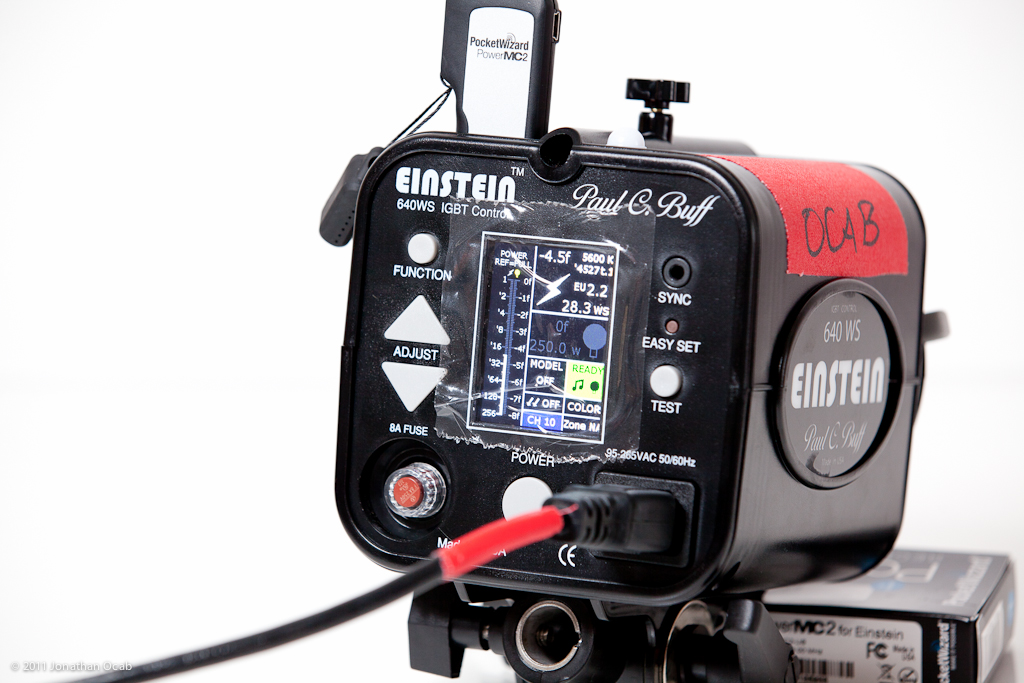 I haven't tried the HyperSync capabilities, which is what lots of people are interested in. Personally, I just wanted less expensive PocketWizards for my Einsteins. At $99, the PowerMc2 is still a bit pricey, but less expensive than buying a PocketWizard Plus II, MultiMax, FlexTT5, etc, and it doesn't require mono-sync cables.
I'll post a more expanded review in the near future. I do have a shoot this Saturday, so I should be able to put the PowerMC2 through the paces and get reliable data to provide some useful feedback on the product. I should also have a PocketWizard AC3 Zone Controller by the weekend, so I'll be able to try the remote power control of the MiniTT1 + PowerMC2 + Einstein combination.
Note: The PocketWizard PowerMc2 is (currently) sold exclusively through Alien Bees / Paul C. Buff.
Here's a short video overview I made after I unboxed the PowerMC2 units.