If you ever shoot in conditions other than from a bench or static prone positions such as in the field (e.g., hunting) or in precision rifle matches where you shoot off various props and barricades, you'll find you ding up a rifle quite a bit. Rifle scopes tend to take a few hits in precision rifle matches due to variety of barricades being shot from.
Minimizing scope damage is a good idea given that many shooters tend to sell or trade scopes over time.
If you're interested in protecting the larger portion of the body of the scope which takes the most hits due to the surface area and being at the front the rifle, check out Scope Chaps scope covers.
Scope Chaps are basically a 500D Cordura wrap for the scope objective bell that utilizes shock cord to secure the Scope Chaps to the scope.
The Scope Chaps scope cover has loop material on each side if you want to attach a hook-backed patch.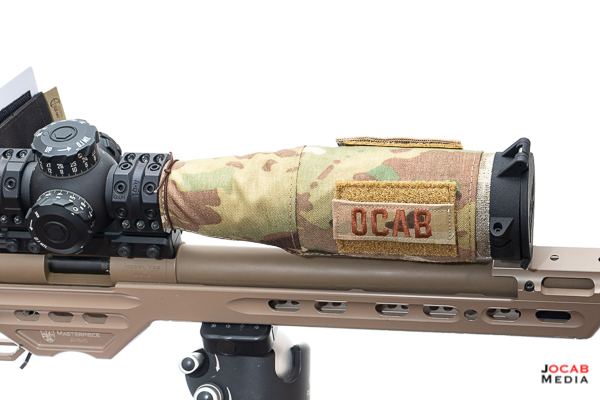 Scope Chaps are not one size fits all and do require you to purchase one made for your specific make and model of scope. They are currently priced at $58.95 USD and are available for a few of the popular higher end rifle scopes including the Vortex Razor HD Gen 2 4.5-27x56mm and the Kahles K525i.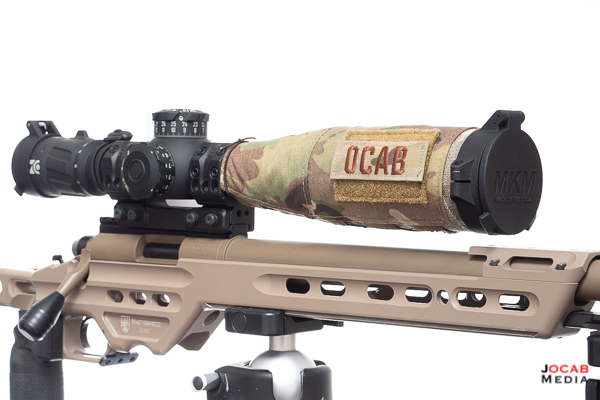 If you are interested in getting a Scope Chaps scope cover, check out the Scope Chaps website at https://scopechaps.com.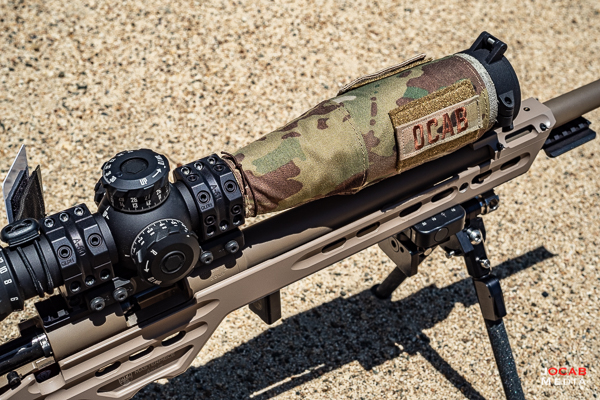 Note: In the photos above, I do have Camo Form wrapped around the scope with the Scope Chaps cover on top. If you are interested in a less expensive way to protect the scope or Scope Chaps does not make the cover for your specific scope make and model, consider trying Camo Form fabric wrap.