I made one minor, yet significant update to my Precision Rifle Project of 2016: The addition of a Badger Ordnance Tactical Bolt Knob.
I ended up buying the Badger Ordnance knob (part number 306-31) from Brownells, but had the knob installed by Randall Rausch, more commonly known as "ar15barrels" on various forums including Calguns.net.
The Badger Ordnance Tactical Bolt Knob is made out of 7075-T6 aluminum alloy and hardcoat anodized. I acquired it in a matte black finish, but you can get it in a few other color options (tan, OD green, etc). It measures 1.5″ long and .975″ diameter with a weight of 1.3 ounces.
If you look at the knob side by side with the factory Remington 700 knob, it is a quite an upgrade in terms of diameter and length to aid in bolt operation and manipulation.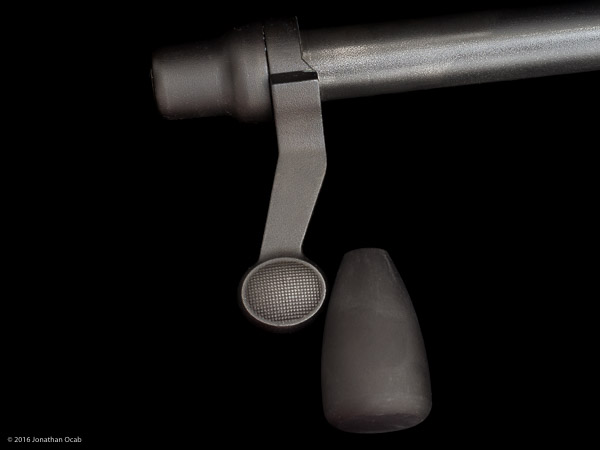 I drove out to Randall's shop in Los Angeles with the bolt and the knob and he had it installed about 30 minutes or so. He essentially cuts off the knob, drills out the handle for a 5/16-24 threaded stud which is then TIG welded into place on the handle. After that, the knob is then threaded onto the stud with Loctite and everything is done.
As you can see, the bolt knob essentially extends the length of the handle to provide more cam action the bolt. It also provides a larger grasping area so it is easier to manipulate the bolt handle. The Badger Ordnance knob as installed on the bolt handle has no clearance issues with the stock (or scope).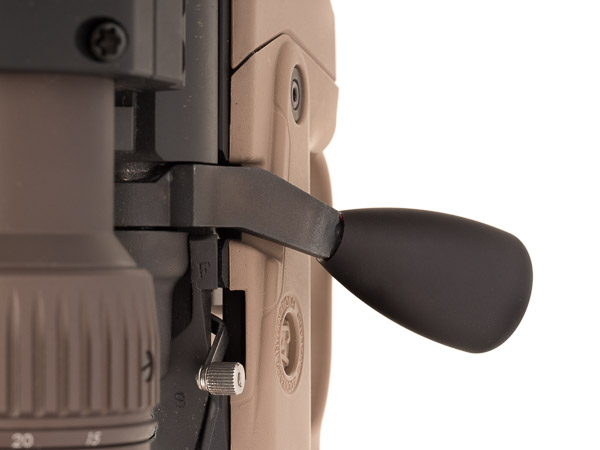 An aftermarket bolt knob is a nice upgrade to a factory Remington 700 as is not terribly expensive. The Badger Ordnance Tactical Bolt Knob in matte black (part number 306-31) has an MSRP of $35 (but can be found cheaper depending on the vendor). I paid $40 for installation. Depending on which knob you go with (Badger Ordnance or some other manufacturer) and who you get to install the knob (or DIY), the total cost for an aftermarket bolt knob modification could be as low as ~$25 or exceed $80.
If you live near the Los Angeles area and need a gunsmith, contact Randall Rausch. He is commonly known by http://ar15barrels.com, but does work all types of rifles including bolt rifles (Remington 700, etc) and AK variants. You can see his bolt action service/price list at http://700barrels.com. Randall Rausch provides great service, particularly for local gun owners because there is no need to ship your parts to him and you generally get the work done same day if you visit his shop with your parts.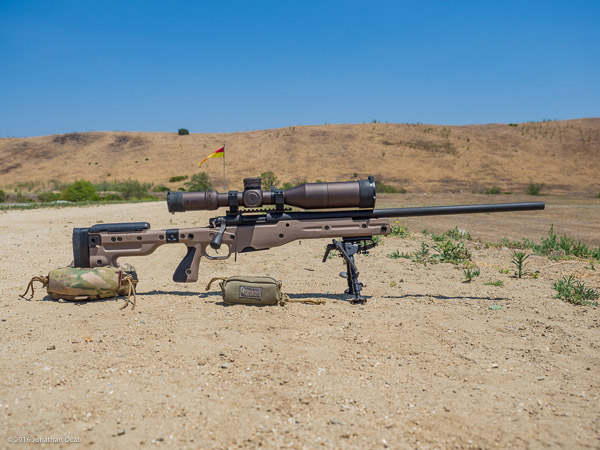 Current setup as of 2016-06-25:
Remington 700 Police barreled action (factory 26″ .308 Winchester barrel, 1-12 twist)
AT Accuracy International Chassis system
TriggerTech 700 trigger
Badger Ordnance Tactical Bolt Knob (306-31)
Badger Ordnance 20MOA base
Seekins Precision 34mm low (1″ height) rings
Harris Bipod (S-BRM) with KMW Pod-Loc and Tactical Supply Bipod Talons
Round count as of 2016-06-25: 339.