I frequently come across people in watch forums who ask how to set the GMT hand on a mechanical watch with a GMT complication. Sometimes I'll even see responses that give an answer which isn't consistent with how I set a GMT hand.
If you have a watch with a 24-hour bezel or dial, you should pretty much just set the GMT hand for GMT (aka zulu time) and set the hour hand for your local time.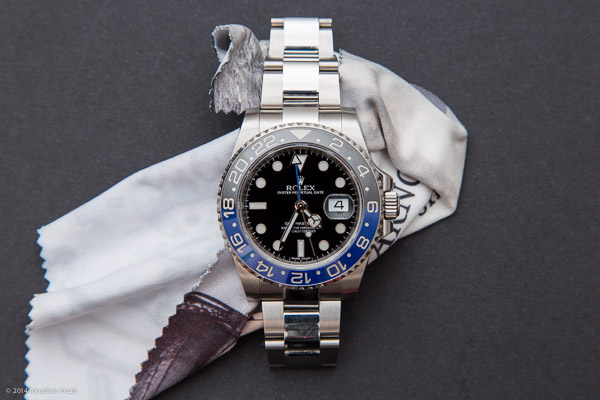 In the above photo, the hour is 4PM (1600) Pacific Daylight Time. Since GMT is +7 hours from PDT, the GMT (blue) hand is pointing to 23rd hour (16 + 7).
If you have a rotating 24-hour bezel like with the Rolex GMT-Master II, you also have the ability to reference your home time zone when you travel to another timezone.
How?
Simply by rotating the bezel by the number of hours (clicks) of the GMT offset.
In my case, since I am in California, if I were to travel to another country, I would rotate the bezel 7 hours clockwise (to take off the 7 hours from GMT /  PDT+7).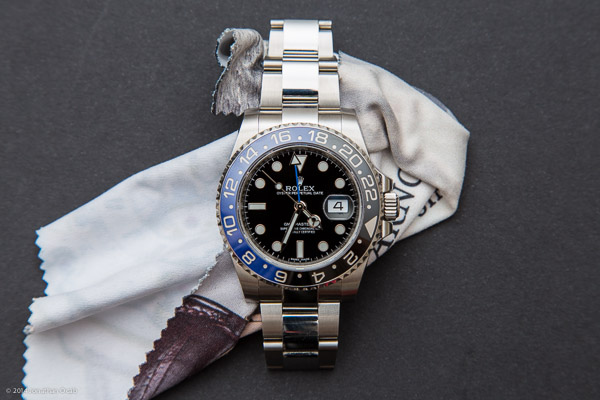 As you can see in the above photo, after rotating the bezel 7 hours (one hour per click with the 116710BLNR), the GMT hand is now pointing at the 16th hour.
This is correct since it is 4PM or (1600) PDT. Now if I were in another timezone, I can easily look at my watch and know the 24 hour time in my home timezone. After that, I can simply set the hour hand to mark the hour in timezone I am currently in (traveled to).
I found that some people will actually set the GMT hand to their local timezone. This kind of defeats the purpose of a 'GMT' watch, especially when you're in your 'home' timezone, since now both hour hands will simply indicate your home time. This technically works when you're traveling, since if you leave your timezone, the GMT hand is now indicating your home timezone so you can set the hour hand to your current timezone (traveled to). This methodology makes some sense for a watch without a rotating 24-hour bezel (e.g. Rolex Explorer II, OMEGA Seamaster Aqua Terra GMT).
But if you have a rotating 24-hour bezel, the method I outlined in this post is the optimal.
Of course, everyone is free to use their watch in the manner they wish, but I simply wanted to describe the method I use.