SHOT (Shooting, Hunting, Outdoor Trade) Show is a huge annual event and everyone in the firearms or firearms-related industry attends. This year was no exception. I used three vacation days (and the MLK holiday) this past week to head to Las Vegas for SHOT Show 2010.
After the 2009 show was held in Florida, SHOT Show came back to the West and was held this year at the Sands Expo in Las Vegas from January 19 to 22. The primary show floor(s) took up two levels of the Sands and multiple halls and rooms.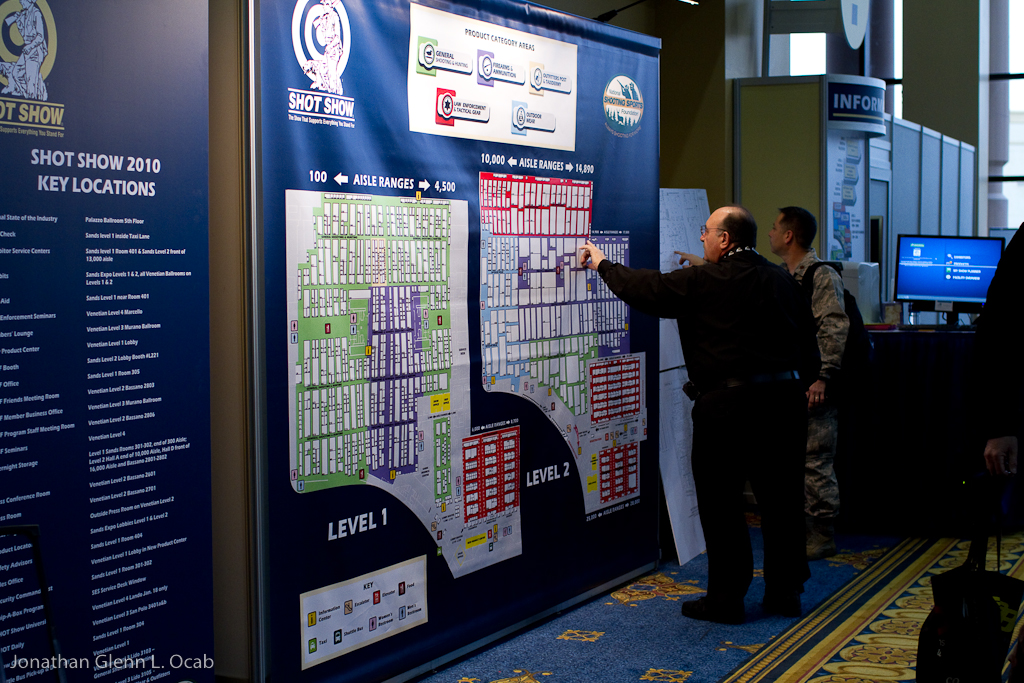 For those who have never been, the square footage is enormous and trying to cover the entire space is overwhelming, so don't bother to try to do it in one day. The smart thing to do would be to make a list of primary exhibitors you need to visit, mark them on the floor map, and hit them up first. Then cruise the rest of the floor at your leisure.
As for myself, I had no real goal as far as who I needed to visit. I primarily kept my eyes open for anything interesting to my personal interests (competitive High Power Rifle) and anything requested by my friends/colleagues (i.e. optics information).
I actually didn't discover anything huge and exciting for HPR. Although I did find some interesting items.
One of the coolest new product announcements that I found is the Leatherman MUT (Military Utility Tool).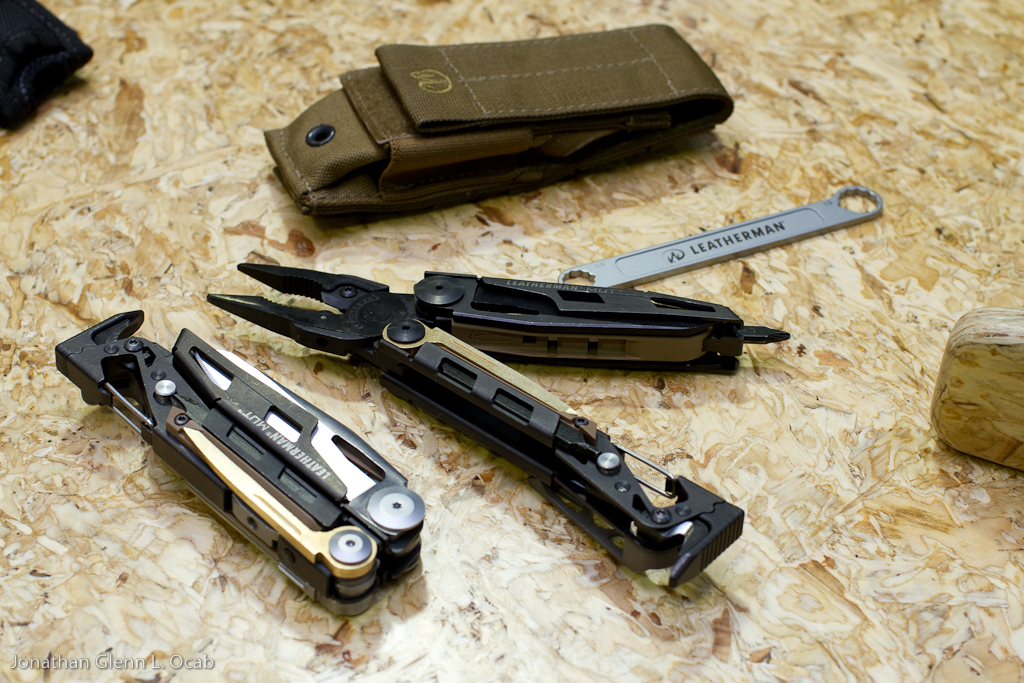 The MUT takes the typical Leatherman design and adds features relevant to today's military operators, specifically anyone using the M-16 platform rifle. The MUT includes the typical pliers, wire cutters, knife, saw, etc, but then adds tools such as:
Bolt override tool
Disassembly punch
Bronze carbon scraper
Cleaning rod/Brush adapter
Bit driver with Phillips #1-2 and 3/16″, Phillips #2 and 1/4″, Torx #15 and hex 7/64″
Cutting hook
As an added bonus, the MUT comes with a MOLLE sheath and a 1/2″ and 3/8″ wrench.
Another great feature set with the MUT is the fact that several tools that will wear with usage (i.e. carbon scraper, hard-wire cutters, disassembly punch, etc) are user replaceable. So after the wire cutters lose their edge, the user can simply replace the blades without having to send the tool in for service.
The MUT will come in three models: MUT 'Utility' (black), MUT 'Utility' ('white'), and MUT 'EOD'. The EOD model is designed for Explosive Ordnance Disposal operators and has slightly different features relevant to EOD such as a cap crimper, fuse wire cutters, and C4 punch.
Unfortunately, the MUT won't be shipping until September of this year. The copies displayed at SHOT Show were beta units. Initial MSRP is expected to be ~$150. I personally will be picking up one of these when they hit retailers. I think this is one of the handiest Leatherman tools to date.
The trend for moving from gas tube to gas piston is going strong with the Adaptive Combat Rifle (ACR) by Bushmaster (Remington). While not a new design, the ACR appeared to be of high interest of many attendees.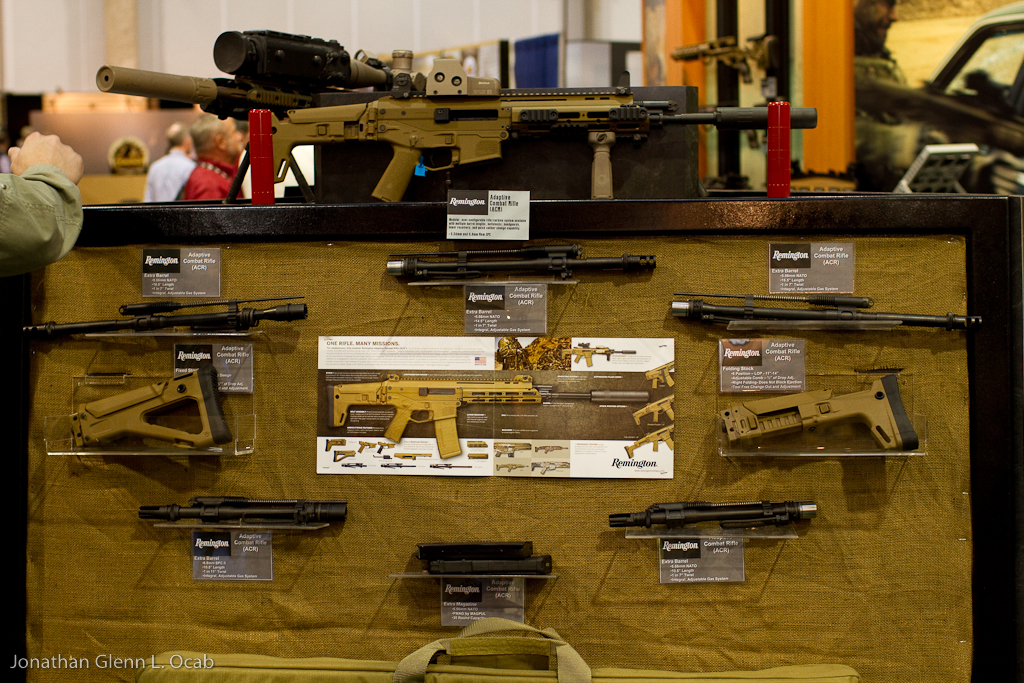 Leupold quietly displayed a scope mounting system for the M14 platform at the SHOT Show. The Leupold M14 base/mount being displayed is a beta copy and actual units won't be shipping till around Summer 2010.
The officially licensed HK MP5 clone chambered in .22LR was another pretty popular product display this year. Umarex USA is bringing a .22LR MP5 clone to the market and is going to try and satisfy the envy of those who want an MP5, but will never be able to get an authentic one (chambered in 9mm with full auto) due to firearms laws (and price).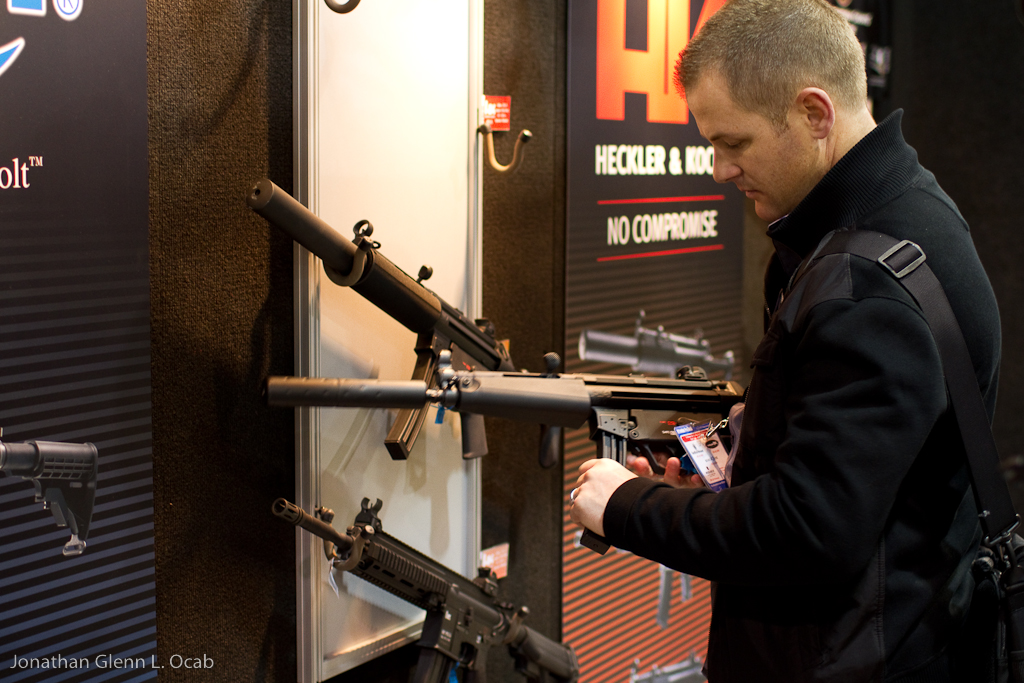 Being 'The' firearms industry show in the world, there were lots of media/press outlets present at the show. Big names like Shooting USA all the way to bloggers and local newspaper reporters were present covering SHOT.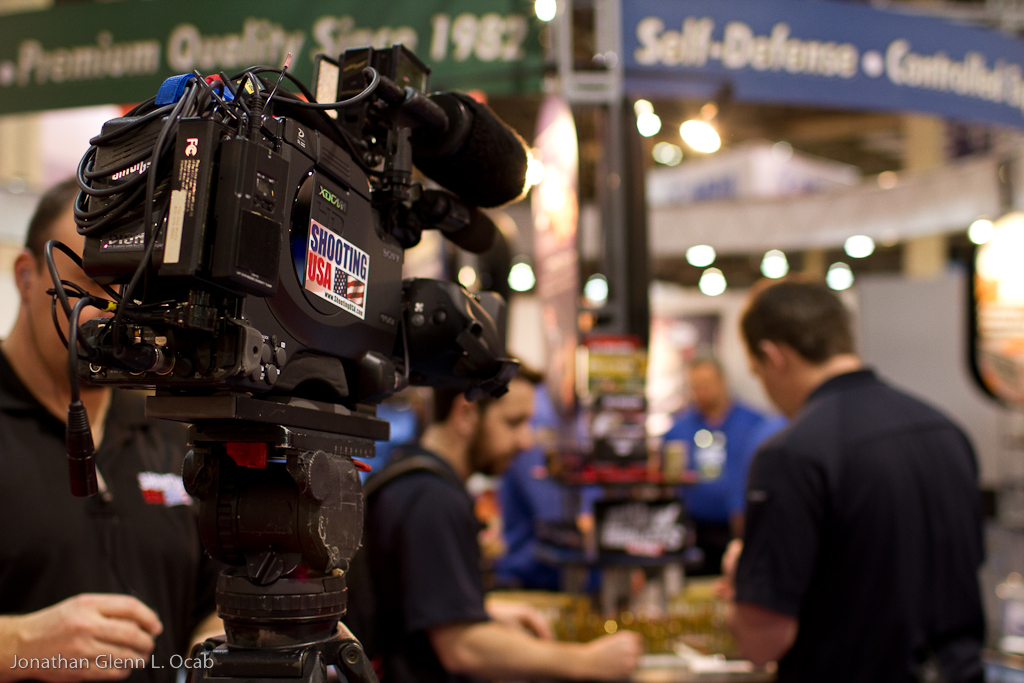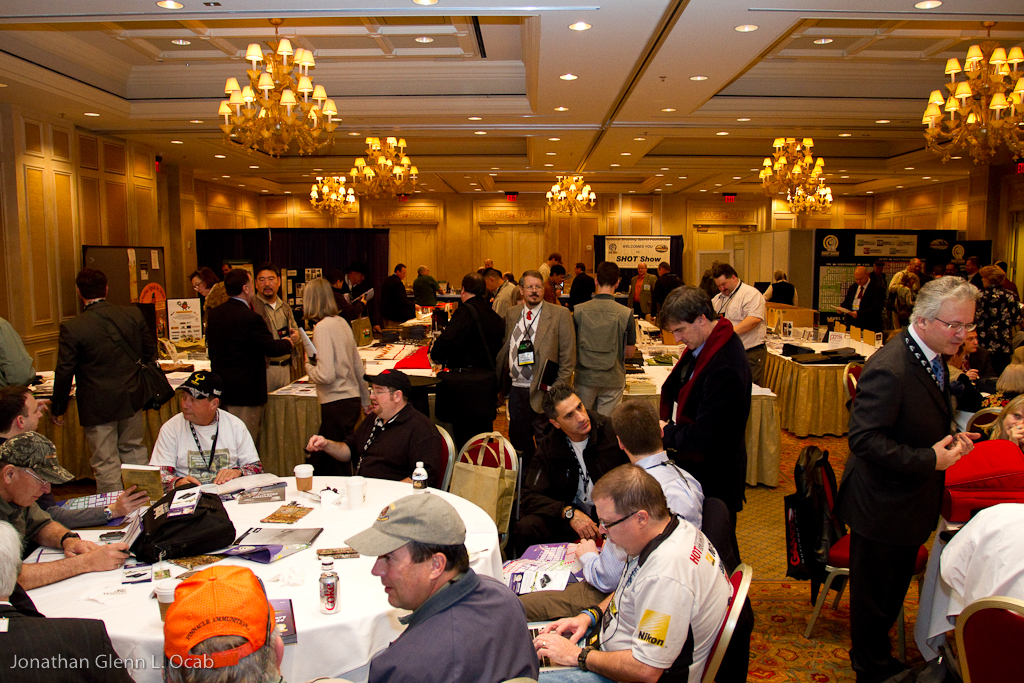 Throughout the show, there were also scheduled demonstrations by big name shooters such Todd Jarrett and Rob Leatham.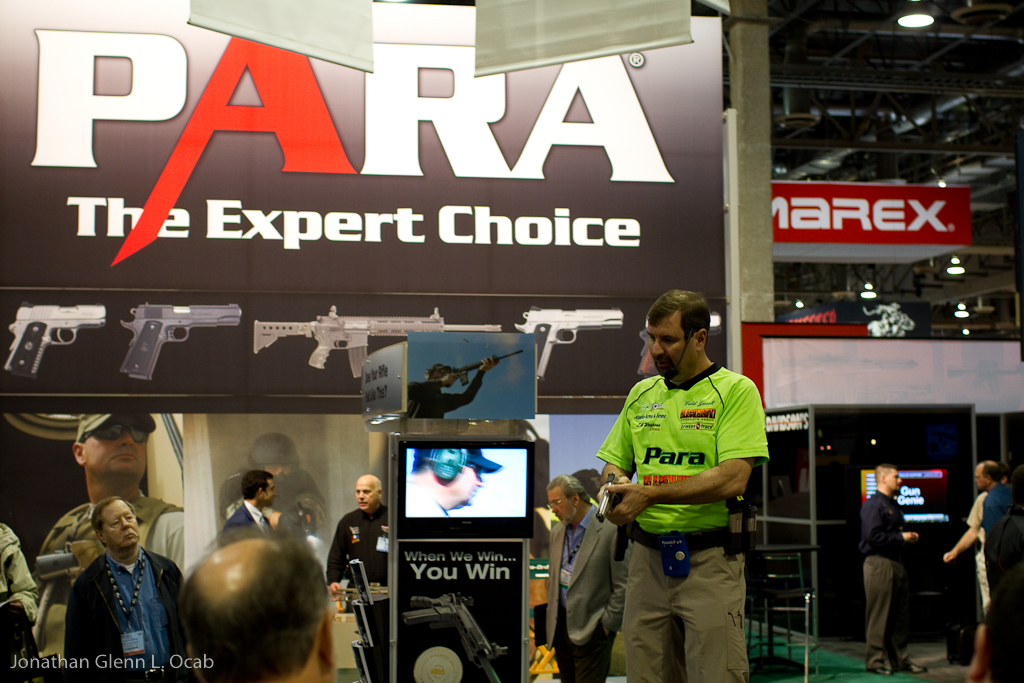 Like many big events, SHOT Show has also embraced social media in order to help push various aspects of the show and help actual exhibitors to advertise to attendees.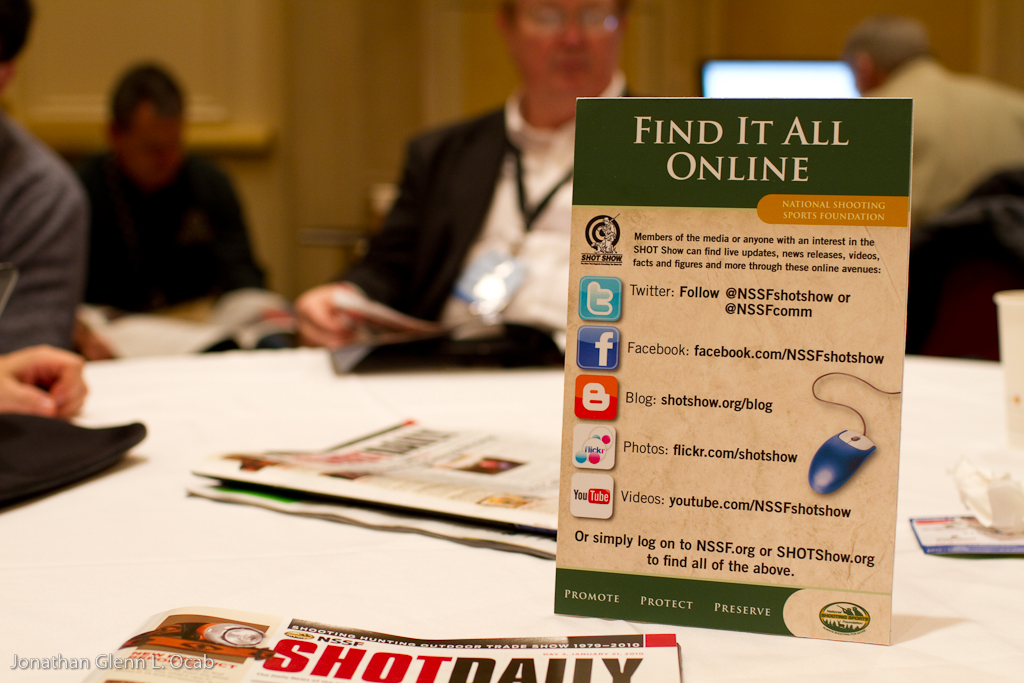 Thanks to twitter retweets, I was able to score a free t-shirt from Crimson Trace ("Thank you" to the ladies running the Crimson Trace booth).
This concludes part 1 of a pictorial of the SHOT Show. I will post a second write up within the next several hours covering more cool stuff and more people at SHOT Show.