I picked up a new watch for the 'field' / shooting range: The Casio G-Shock GW-9400-3 Rangeman in 'Army' Green.
I put 'Army' in quotes because that's what Casio appears to be dubbing the color of the watch. But most of us would just call it Olive Drab or OD green.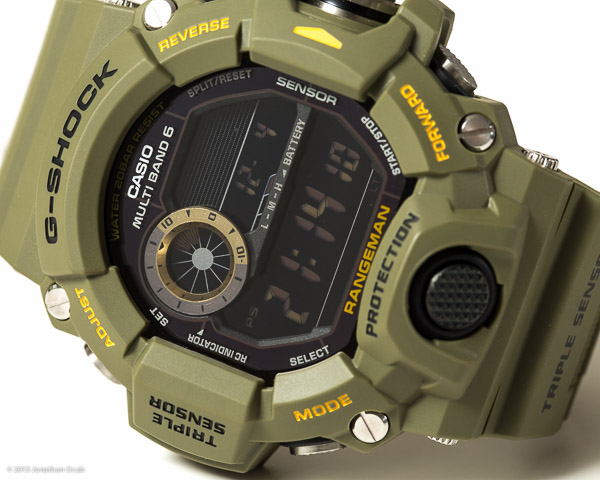 It's a solar powered, atomically updated watch, with environment gauges, specifically temperature, barometric pressure, and altimeter. Aside from the style, I was really keen on the idea of having a barometer and altimeter in a watch, since barometric pressure is critical in ballistics (long range shooting).
I'll post my own in-depth personal review sometime in the near future, but for more info, checkout the web + video review by A Blog To Watch.