After over 14 months, I decided to acquire a new pistol, due in part to the expiring Single Shot Exemption law in California.
It is a Series 80 Colt MK IV Gold Cup National Match 1911.
I figured it was a good time to pick up a pistol that I can use in EIC Service Pistol so that I can at least enter some matches to see if I can make Distinguished Pistol Shot (and become Double Distinguished).
Here's a teaser photo: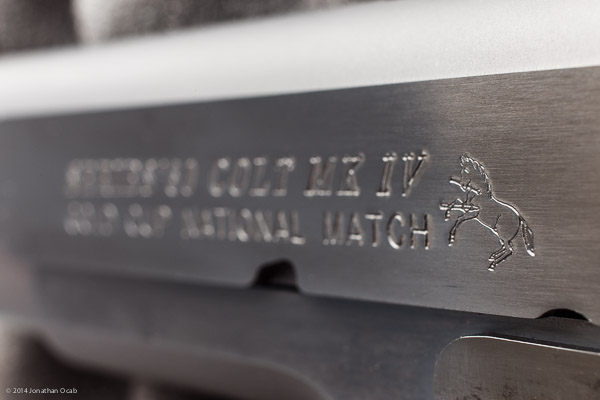 More photos to come in the near future after I get it sighted in for 25 and 50 yards with some factory ASYM match hardball ammunition.
Note: I plan on using factory match for 50 yards, and handloads for 25 yards.