Back in March of this year, I acquired the Chris Reeve Knives Sebenza 25 with carbon fiber inlays. I did not have it very long before I realized I wasn't happy with the edge angle.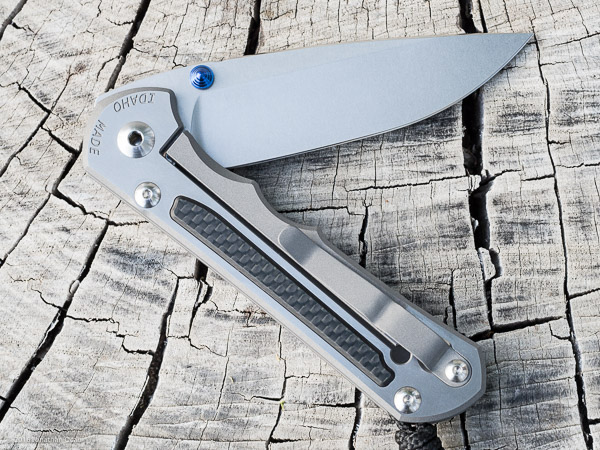 I am actually quite deficient in the area of knife sharpening and rely on tools like the Spyderco Sharpmaker to touch up my blades. Unfortunately, the Sebenza 25 edge isn't a true 20 degree angle so the 40 degree setting on the Spyderco Sharpmaker doesn't work well on it.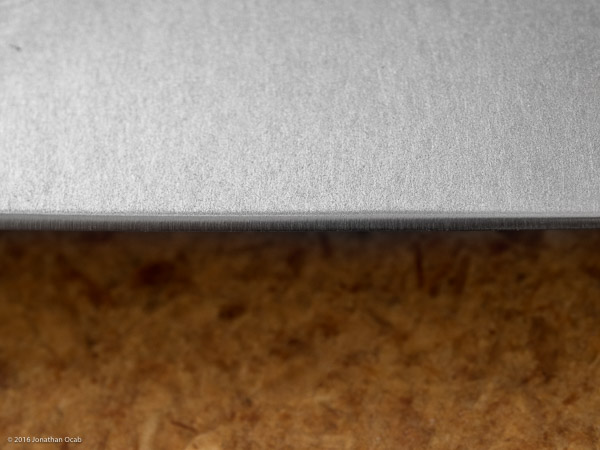 So maintaining the factory edge on my Sebenza 25 was difficult to say the least.
I was researching online and most people claim to have had the edges re-profiled (either DIY or had someone do it for them). Since I am I already bad enough when it comes to sharpening, I decided to send the Sebenza 25 to Rob Bixby, more commonly known as TheApostleP on YouTube.
TheApostleP is a dedicated knife channel on YouTube and in one of his videos he discusses the issue with the edge geometry of knives (including the Sebenza) and 'incompatibility' with a Sypderco Sharpmarker. His sharpening service can include changing the edge geometry (re-profiling the edge) to be more compatible with the Spyderco Sharpmaker, which is why I decided to send my Sebenza 25 off to him.
The knife was returned to me just the other day and I am quite happy with the new edge.
The edge polish is superb and the blade is hair shaving sharp, but the edge angle is what I was seeking. Hopefully the new geometry will work out well for me and the Sharpmarker tool.
For anyone interested in TheApostleP Knife Sharpening service, his prices are kept up to date in the description of one of his "Rates and Services" YouTube video. He does not have a website. His turnaround time is just over a month. I sent my Sebenza 25 out to him on April 16 and received it back on May 31. Of course, you can probably find someone else (possibly even locally) who can do the same edge geometry modification. But I have been watching TheApostleP's videos off and on for a long time and decided I wanted to go to him for my Sebenza 25.
Anyway, even if you don't want or need TheApostleP's sharpening service, definitely check out and subscribe to his YouTube channel for knife related videos.