I finally got around to swapping out the plastic factory sights on my Gen3 Glock 19 a couple weeks ago with the Vickers Elite Battlesight by Wilson Combat.
The Vickers Elite Battlesight is named after Larry Vickers, who was involved in the design and specification for the sight and Wilson Combat ended up producing them for Vickers Tactical.
When I was shopping around for a new sight combination for my Glock 19, I knew I wanted a plain rear (preferably with serrations) and a Tritium dot front sight. My one other requirement was a quality steel sight that could aid in one-handed manipulation of the slide. While many aftermarket steel rear sights are durable enough to handle being used as leverage points in one-handed manipulation scenarios, there have been a few rear sights marketed specifically for emergency one-handed manipulation.
With the aforementioned characteristics in mind, I came across the Vickers Elite Battlesight and decided to try them out.
There are a few different options you can get with the Vickers Elite Battlesight.
The Vickers Elite Battlesight rear is available with a single tritium dot or plain, while the front is available in Tritium dot, fiberoptic, brass dot, or plain. All options are serrated and is quite valuable in eliminate sight glare.
But as I indicated, my preference is plain black rear and a single Tritium dot front sight, and that is what I chose.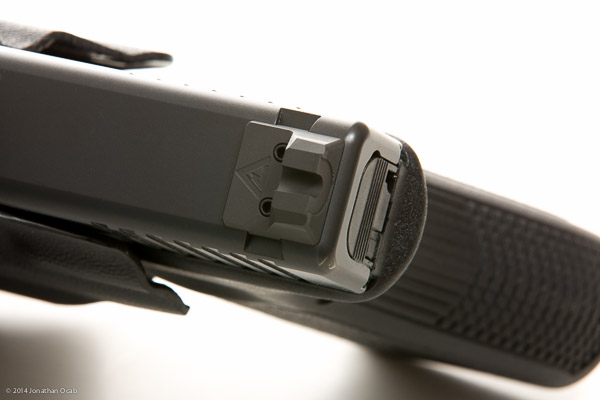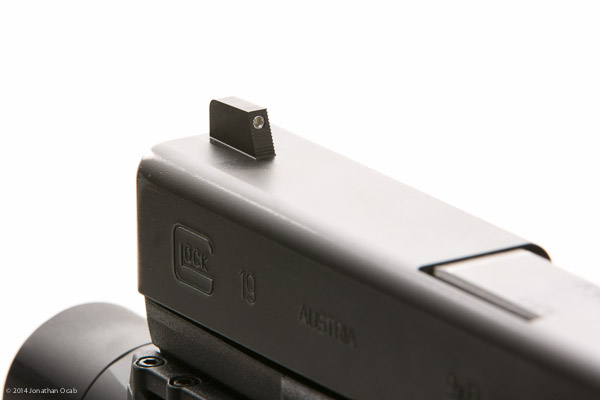 The rear sight has a great surface area on the front face which provides a great gripping point for one-handed manipulation of the pistol.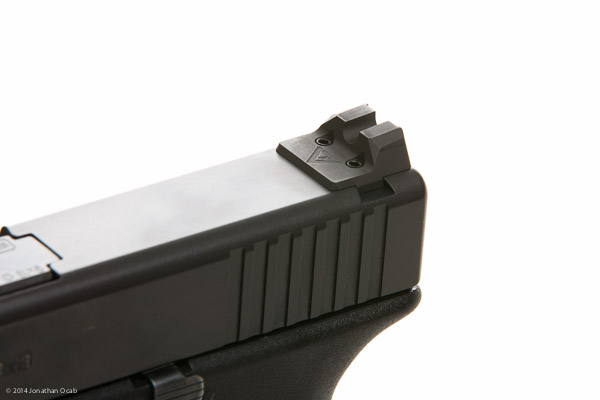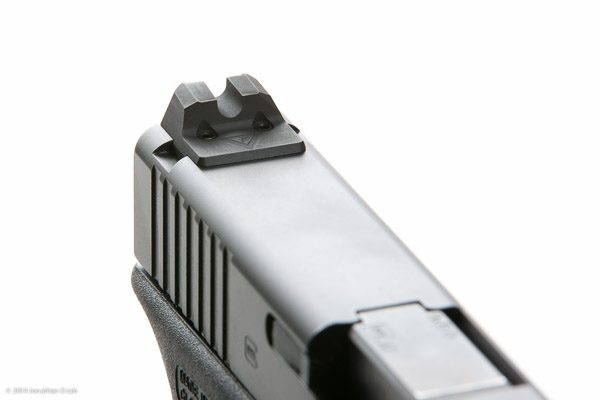 Installation of the sights was fairly easy. I used an MGW sight pusher tool for slanted Glock sights to remove the factory rear, and to install the Vickers Elite Battlesight rear.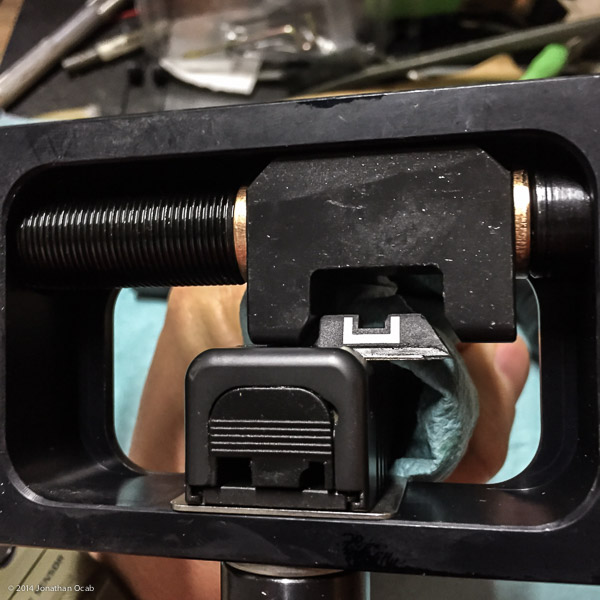 The one topic that needs to be addressed is the U-notch rear sight. If you noticed in the photos above for the rear sight, the Vickers Elite Battlesight rear is what is known as a U-notch design.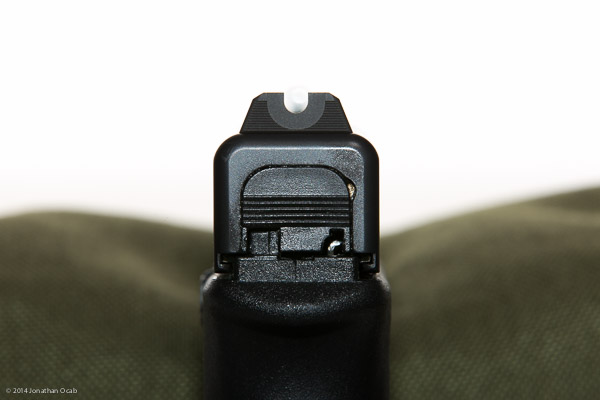 The U-notch is starting to gain traction as a viable rear sight picture versus the traditional square notch design. The idea behind the U-notch is that you have more of a window to see the front sight post, without detriment to sight alignment, and allowing faster and easier front sight acquisition.
I don't have many rounds on the gun with the new sights, but I can attest that the U-notch gives the impression that the front sight post is more perceptible in 'fast' draw situations. Whether or not it negatively affects accuracy is best left to better pistol shooters than myself to assess.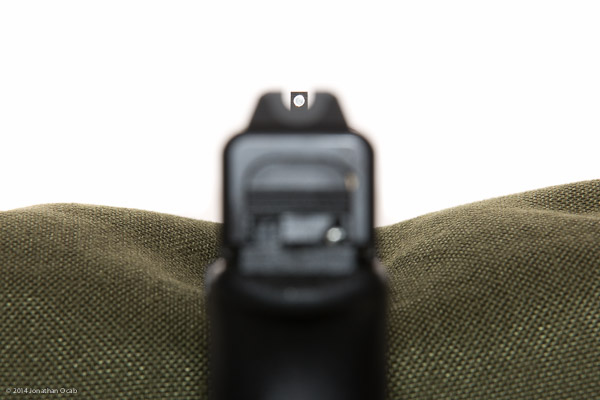 As far as actually using the rear Vickers Elite Battlesight for one-handed manipulation, the sight performs perfectly. I have high confidence in the rear sight holding up to hard use and in situations where I'll use the rear sight as a leverage point on a hard surface to operate the slide.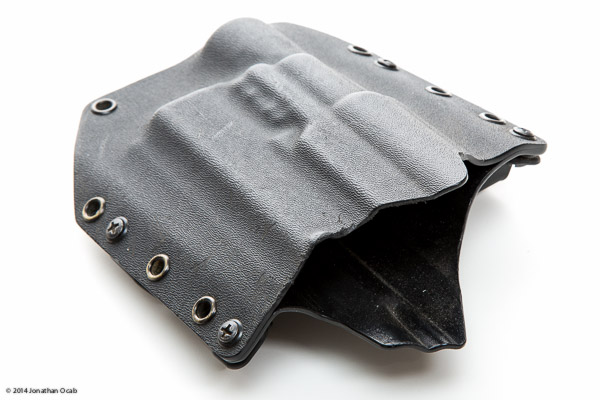 If you are looking for a new sight set for your Glock, definitely consider the Vickers Elite Battlesight by Wilson Combat. The prices are fair and can go as low as ~$70 for the front and rear set or just over $100, depending on which options (plain, tritium, fiberoptic, etc). You can find the sights on the Wilson Combat website or other authorized dealers for Wilson Combat or Vickers Tactical gear (e.g. Brownells, Inc.).