The latest AR-15 fore grip accessory to make its way to the market is the Kinesthetic Angled Grip (or KAG) made by Bravo Company Manufacturing (better known as BCM or simply Bravo Company).
The KAG was designed and made in cooperation with Travis Haley (Haley Strategic Partners – HSP) to create a fore grip that is more ergonomic for the support hand.
For a while I was using the BCM short VFG (vertical fore grip), but I didn't use it like a traditional fore grip, and rather as a partial grip point when C-clamping the handguard.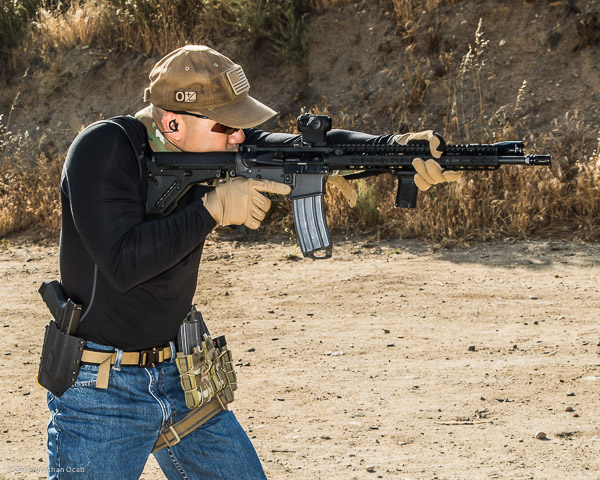 I ditched the BCM VFG and switched to a Knight's Armament Company handstop, which is essentially a small (less than 1″) polymer accessory attached to the handguard to act as an index point for placing the support hand. The reason why I went from a higher profile VFG to the low profile handstop is because the VFG got in the way when I wanted to shoot off a rucksack or other artificial support.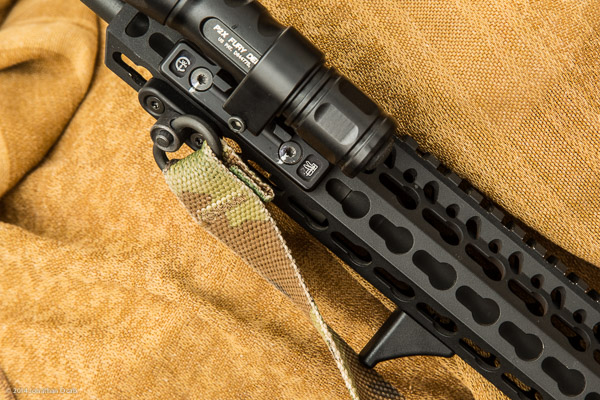 The KAC handstop is a nice way to get an index point on the handguard without the extra bulk of a VFG. That being said, C-clamping the handguard and clocking my hand / wrist forward feels like I don't have as much control of the front of the gun.
When I saw social media posts by BCM and HSP regarding the new KAG, I decided to order one to give it a whirl. I ordered the Keymod version since I use the BCM KMR.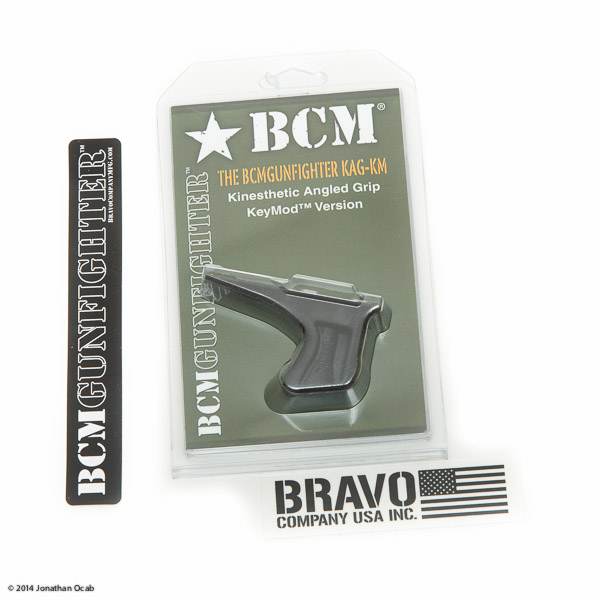 The KAG is a little more than half the height of the BCM short VFG (Keymod version) so it's not as 'bulky'.
Since it is a Keymod version, the KAG-KM simply attaches to a Keymod handguard and is tightened down with a T-15 torx wrench.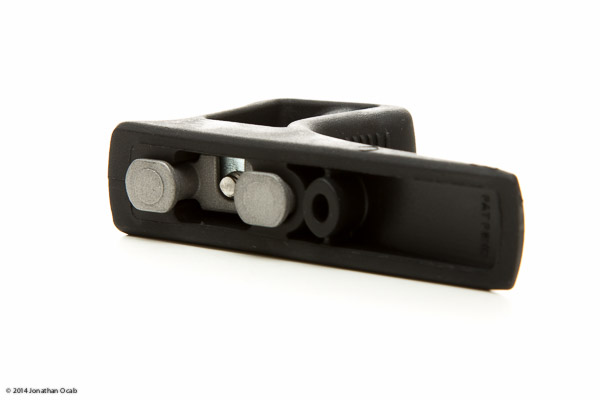 As mentioned, the KAG is supposed to be more ergonomic compared to a VFG or handstop, when utilizing a C-clamp grip on the AR-15 platform. It achieves this through the angled design.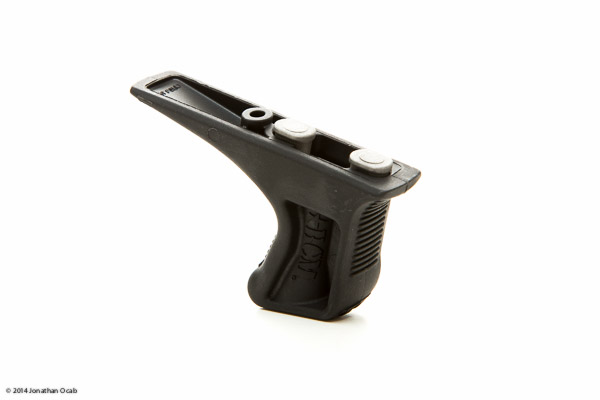 Granted, Magpul has been making an angled fore grip for quite some time now. But the Magpul AFG didn't appeal to me at the time due to the size. It takes more real estate on the handguard length-wise, and it significantly increases the girth of the handguard where the support hand is placed.
After a little trigger time this past weekend with the BCM KAG installed, I am actually quite happy with it and will continue to use it. I feel like I have increased dominance of the gun while firing and it feels quite comfortable.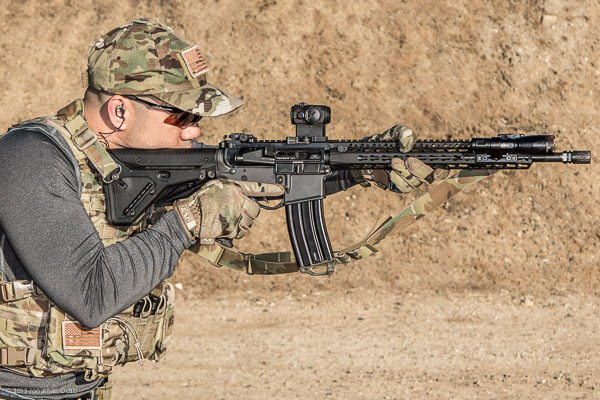 The list price is currently only $20 direct from BCM, so it's a low risk venture for anyone looking to try something new.