Several years back, Sinclair International featured a new product in their catalog: a wooden reloading press mount / stand. It was a simple, yet effective looking product that would allow you to mount a reloading press on it, but move the stand wherever you wanted, whether it be on different tables in your garage or workshop, or even take it with you to the range.
I think at the time it was priced at $100, and I showed the catalog to my father and he ended up copying the idea and making one himself.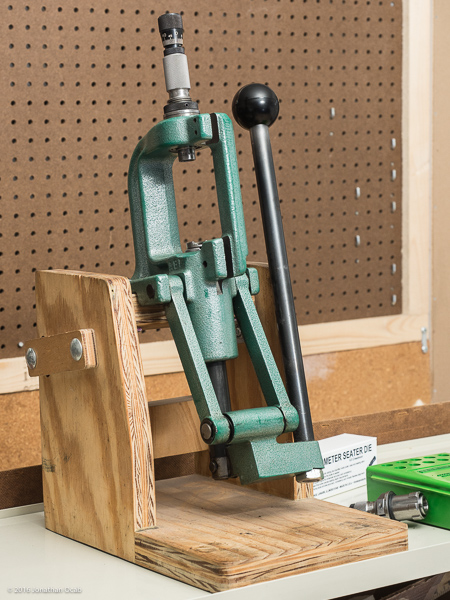 I have been running my RCBS Rockchucker single stage press like this for nearly 10 years and the stand works great. It holds up to the stress of full length sizing without issue.
You can pretty much move the stand wherever you want, but ideally, you will clamp it to a tabletop with a C-clamp just to keep the press and stand combo from moving around while operating the press.
My father ended up making another one for my Redding T-7 turret press, as well.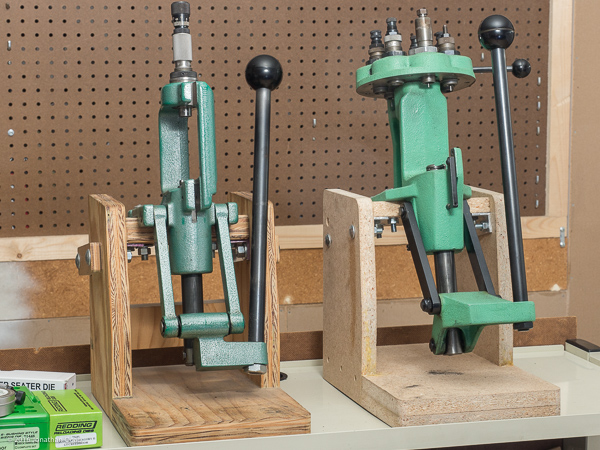 I would post schematics or templates for people to use, but when I asked my dad about them, he just said he winged it. He just measured the press, did some calculations, and cut the wood. So sadly, I don't have any templates that you can work off of so you can make your own press stand.