I've been neglecting to mention all the new beers I've tried out in the past several weeks, but so here's the first new ale I cracked open in 2015.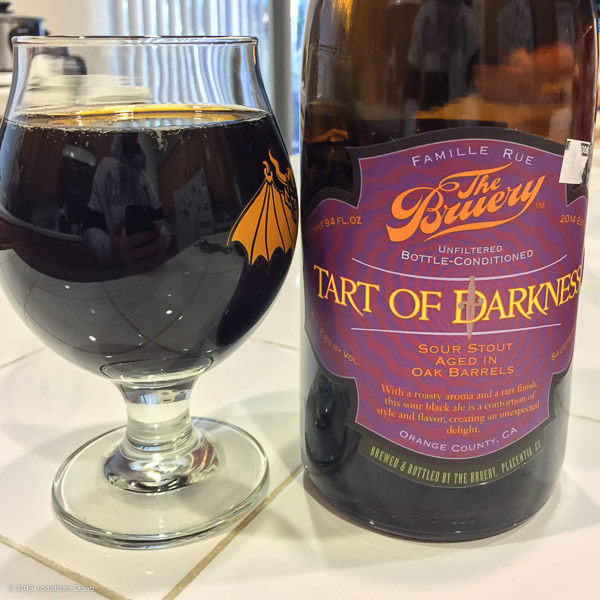 Tart of Darkness is a sour stout black ale by The Bruery in Orange County (California). It is a lower ABV sour stout ranging from 5.6% to 7.6% depending on the batch. The bottle I had was 7.2% ABV.
It isn't as stout as one would expect a black ale, but it is definitely more on the sour and tart side. The first few sips take a bit getting used to, but it eases on the palette quite nicely. Not the best sour I've had, but definitely something I wouldn't hesitate to drinking, again.