In my daily browsing of the Internet, I came across the CASEBUDi Watch Travel Case, which comes in a standard / regular size and a recently released small version.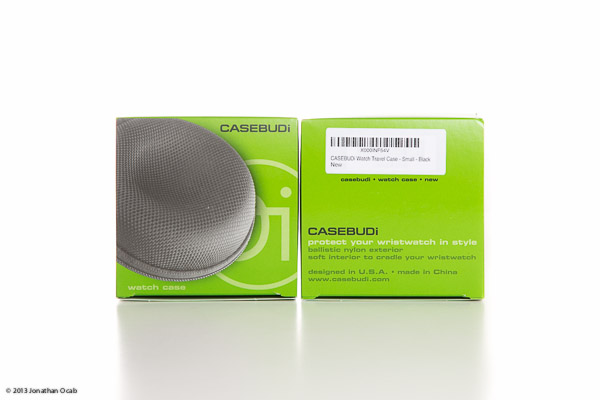 In a previous post I talked about the Oakley Watch Value Storage Case, which I have been using as my primary watch case for when I'm out and about, and need to take my watch off my wrist (e.g. airport security). My only complaint about the Oakley case is that it's just a bit too large for a 'standard' size watch for most men (e.g. 40mm to 42mm).
Since the CASEBUDi cases are fairly inexpensive, I decided to order both to see if they are any decent.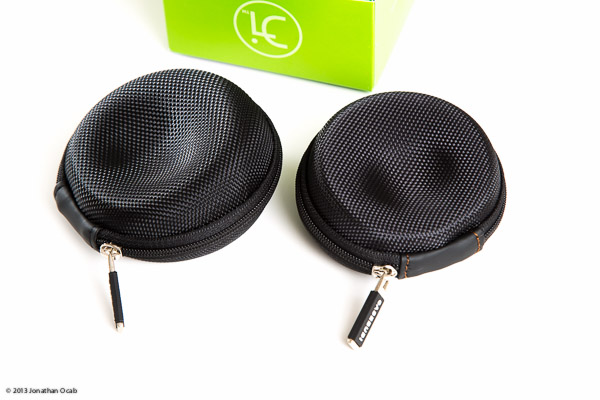 According to CASEBUDi, the regular sized case is meant for watches up to 44mm, while the small sized case is meant for watches up to 38mm.
Based on how my Rolex GMT-Master II 116710BLNR fits in the small CASEBUDi, the aforementioned statement is true.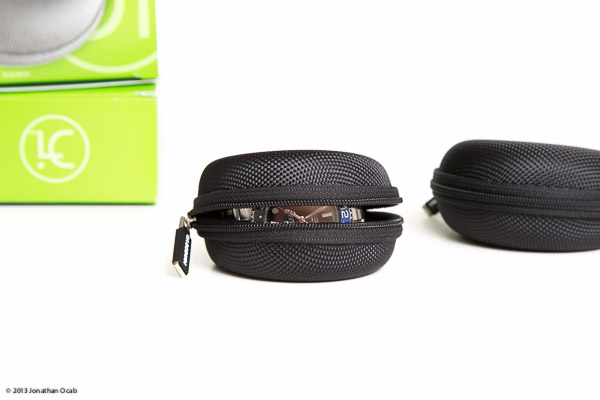 The GMT-Master II is a 40mm watch and while the small CASEBUDi will zip up completely, you can tell the watch fits quite tightly in the case. I don't think it's a big deal, but it's probably not ideal.
The regular sized CASEBUDi is a bit smaller than the Oakley Watch Vault (especially in terms of the height) and based on the GMT-Master II fits in the regular CASEBUDi, I feel that the regular CASEBUDi is actually a better fit for modern men's watches (e.g. Rolex Submariner, OMEGA Seamaster) than the Oakley Watch Vault.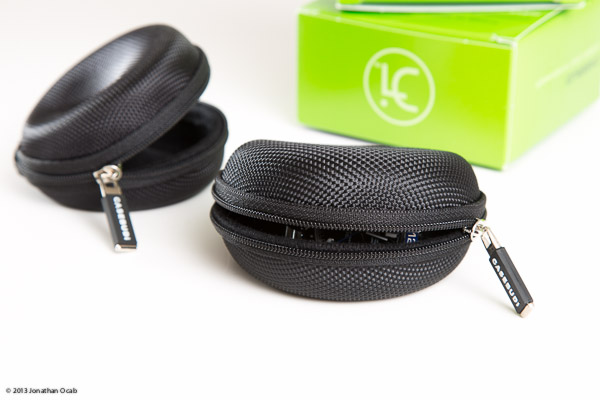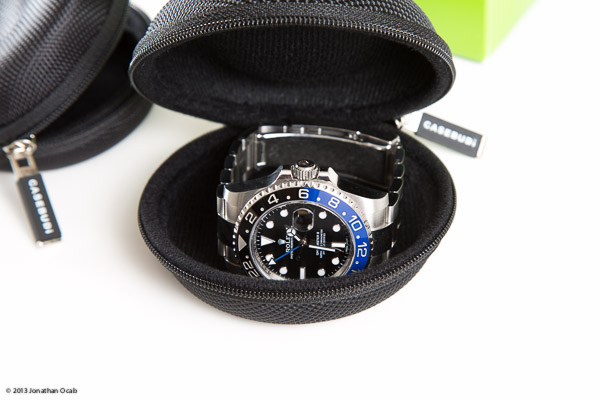 The overall quality of the CASEBUDi appears to be solid in terms of the exterior nylon shell, the interior felt, and the zipper.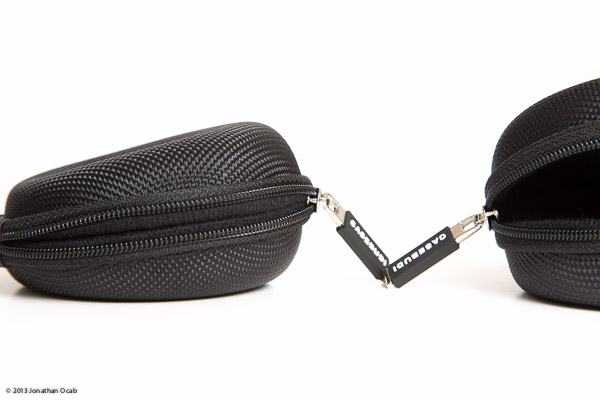 My only complaint about the CASEBUDi is that the center contour/indentation of the case shell seems a bit shallow. It looks like it's enough to keep the bracelet of the watch in place, but they could have made the shell contour more dramatic in the center.
That said, if you're looking for a watch case, I think the CASEBUDi (regular sized) is the way to go unless you have a very large watch dial. I would avoid the small CASEBUDi unless you're sporting a 38mm or smaller watch. Definitely follow the CASEBUDi description on the "up to 38mm" for the small CASEBUDi.