Late last year I posted a mini-review on the Fix It Sticks multitool and torque limiters. The Fix-It Sticks multitool is a great, small form factor T-handle style driver tool that works incredibly well and transports with a very small footprint.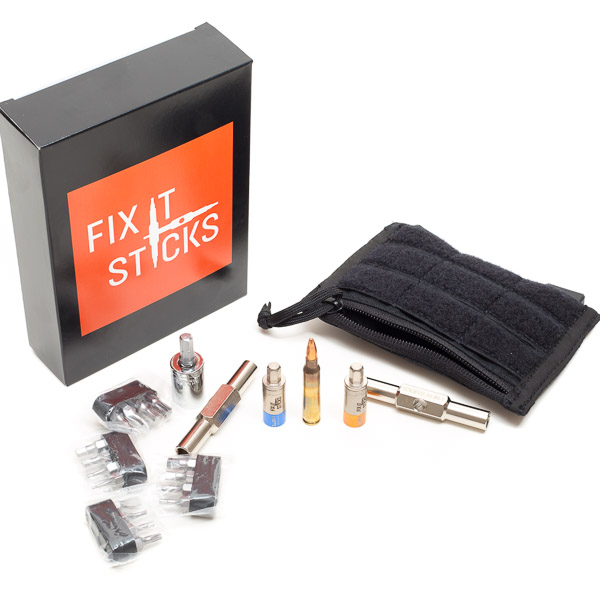 I bought the Shooting/Hunting package which included a Fix It Sticks "replaceable edition", torque limiters (the main items that drew me to Fix It Sticks to begin with) and a MOLLE zippered pouch to carry the tools in.
The pouch is just barely big enough to carry the items in the particular set I bought, and I am actually looking to add a few more bits to my Fix It Sticks kit. So I went looking around for a slightly larger pouch, that would hold some more bits, but still remain compact.
I came across the Maxpedition Cocoon E.D.C. pouch and ordered one.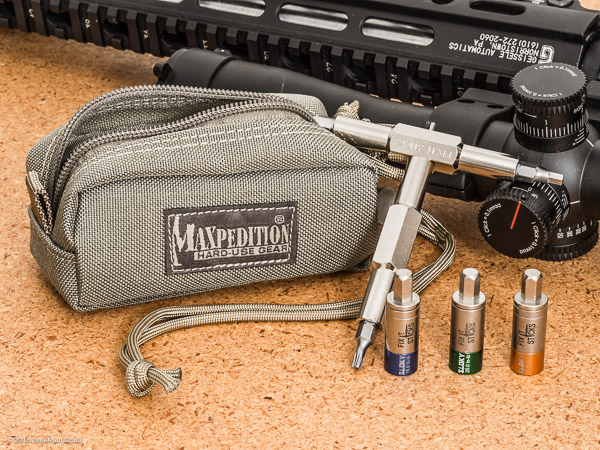 The Maxpedition Cocoon E.D.C. pouch is just like most of Maxpedition's other products: ballistic nylon material with Teflon coating for water resistance and YKK zippers.
It also comes with an integrated lanyard with a split ring on one end if you want to hold keys inside the pouch.
As far as the Cocoon E.D.C pouch accommodating the Fix It Sticks kit that I have, it does so perfectly.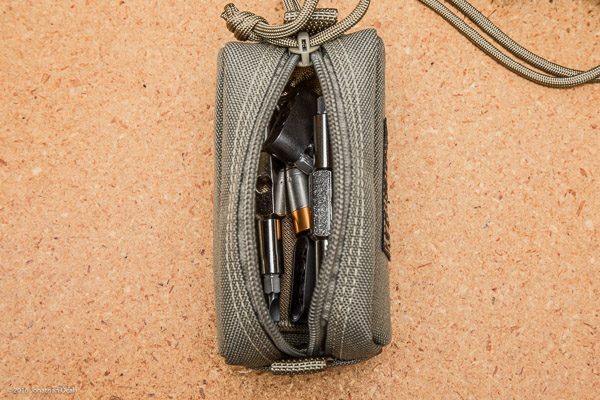 It has plenty more space to hold several more 1/4″ bits and adapters for use with the multitool, yet isn't excessively bulky and retains a small footprint so the kit can be included in my range bag, rifle bag, tool box, backpack, or another bag / case I happen to be carrying.
So if you're looking for a durable, quality constructed compact pouch to hold several small items, but isn't completely flat, check out the Maxpedition Cocoon E.D.C. pouch. It can be found for around $15 USD or less depending on the retailer.