I picked up a few parts from Brownells for my Glock 17.
TangoDown / Vickers Tactical Extended Magazine Release

TangoDown / Vickers Tactical Enhanced Slide Stop
Pearce Grip Frame Insert
It only takes a couple minutes to swap out the magazine release and slide stop (and that's if you go slow), and the Vickers mag release and slide stop are about $15 each.
The enhanced slide stop was the most noticeable difference (improvement) from the stock part. The shelf of the slide stop is far more tactile and apparent on the thumb.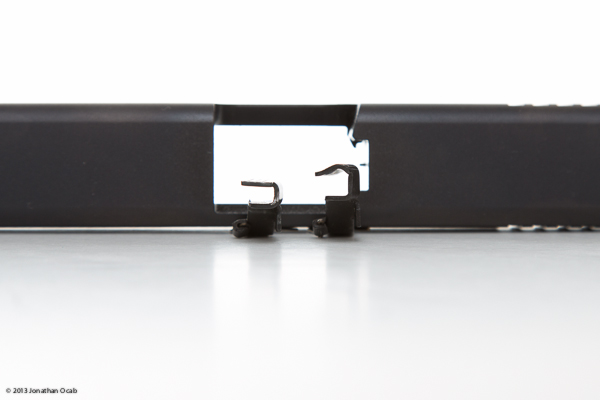 Notice in the above photo how the Vickers slide stop (right) has a more pronounced shelf and extends out further compared to the stock slide stop (left).
The Vickers Extended Mag Release wasn't as pronounced as I hoped. It's definitely extended than the stock mag release, but it doesn't feel like a *huge* difference. What I noticed more than anything is that the mag release has rounded edges so it's not biting into the thumb like the stock mag release.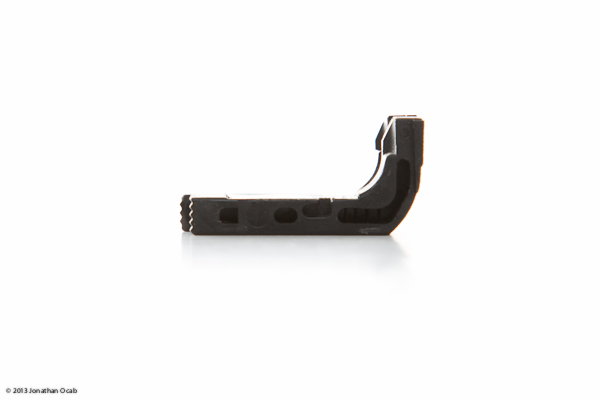 In the above photo, you can see the Vickers extended magazine release (rear) is just a little bit longer than the stock magazine release (front).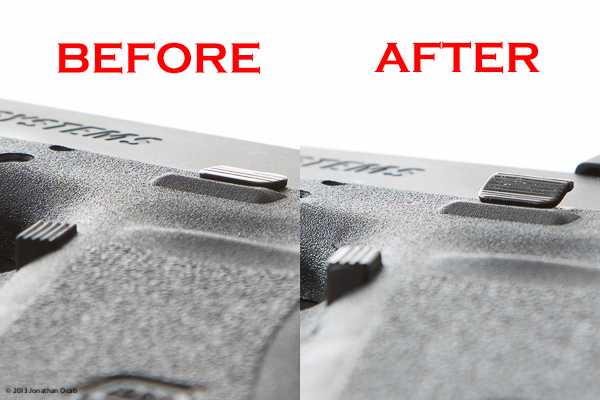 The Pearce Grip Frame Insert was more of an aesthetics upgrade. It plugs the channel in the grip to keep dirt and debris out more than anything. It also helps 'guide' the magazine into the frame somewhat.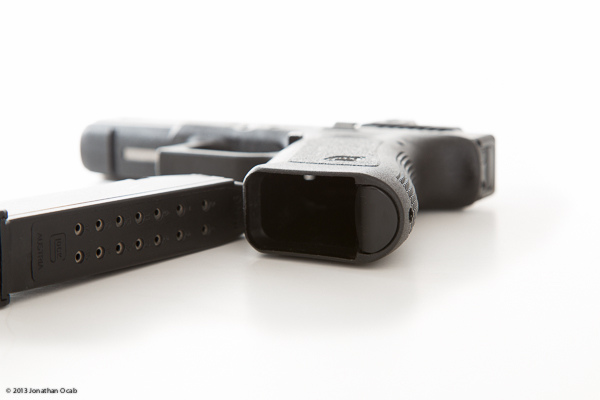 The above is only about $35 worth of parts, so it's not breaking the bank by any means and are quick, worthwhile upgrades for any Glock owner looking for every little advantage.