Earlier this year, I acquired a Remington 700 for a precision rifle project and wrote about in a series of blog postings to document the rifle and the progression of the project. This blog post is the first in a new series revolving around my Savage 10FP.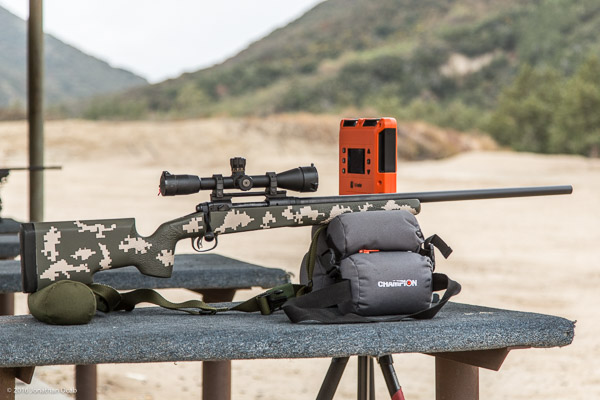 I actually bought this particular Savage 10FP back in 2003. It was the base model in .308 Winchester with a 26″ 1-10″ twist barrel and the basic (cheap) factory synthetic stock. But at the time, the rifle I purchased was in the newer batch of rifles with the (then) new Accutrigger. I initially put a Bell and Carlson stock on it, and later acquired a McMillan A-5 directly from McMillan Stocks. The rifle sported a Ken Farrell 0MOA base, a set of TPS rings, and a Bushnell Elite 3200 10x40mm mildot scope. It was a pretty basic setup for my first bolt rifle.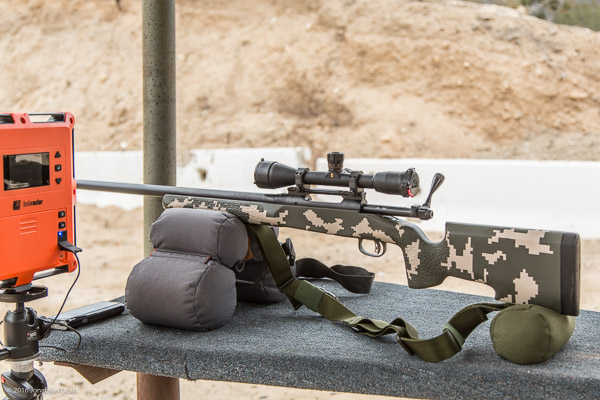 After 2005-2006, it got tucked away when I started shooting competitive Service Rifle, and was never really looked at since. I didn't really see the light of day until this year when I decided to get back into bolt rifles.
As far as my 10FP, it is still a good rifle. But I wanted to modernize it as far as precision rifles are concerned. Detachable box magazines are pretty much a desired feature when it comes to a precision bolt rifle platform, particularly due in part to action sniper-style competitive shooting (e.g. Precision Rifle Series). I was looking at getting a chassis system for the 10FP, but I really didn't want to ditch the McMillan A-5 stock. It is still a great stock, even if it is nearly 15 years old in design.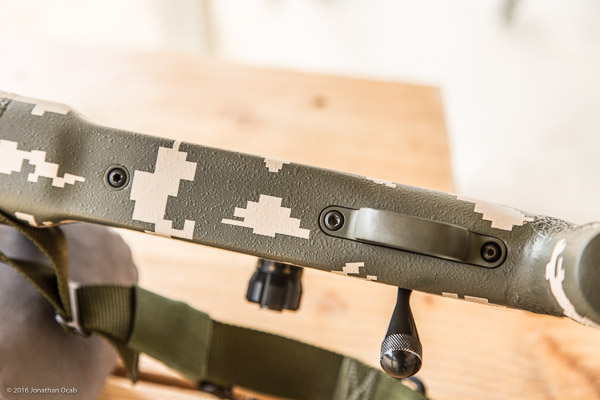 I started looking around and came across CDI Precision Gunworks. They make bottom metal that supports detachable box magazines for a number of different actions, including the 10FP.
Note: It is critical to note that the Savage 10FP has gone through a few design changes in the past couple of decades. But the most relevant in terms of stocks is the action screw spacing. Up until 2007, Savage short actions were produced with a staggered feed internal magazine and had action screw spacing of 4.275″. In 2005, Savage started making some short actions with action screw spacing of 4.400″ to accommodate their own detachable magazine system. But around 2007, there was a transition from a staggered feed internal magazine to a center feed internal magazine, which resulted in all action screw spacing being converted to 4.400″. So after 2007, all new Savage 10FP short actions have action screw spacing of 4.400″

CDI Precision Gunworks makes DBM bottom metal for both Savage short action with 4.275″ and 4.400″ action screw spacing.
The price of the CDI DBM bottom metal for the Savage Model 10 Series with 4.275″ screw spacing was $209 which is pretty fair. But what makes this a great deal is that CDI will inlet your existing stock for free. All you have to do is ship your rifle to them (and pay for return shipping).
So $209 plus about $60 each way made it about $330 after it was all said it done. That sounded pretty good to me so I shipped my Savage out to (Sarasota) Florida and a few weeks later it was back in my hands.
On initial inspection, the CDI DBM bottom metal looks good and the intel work is solid.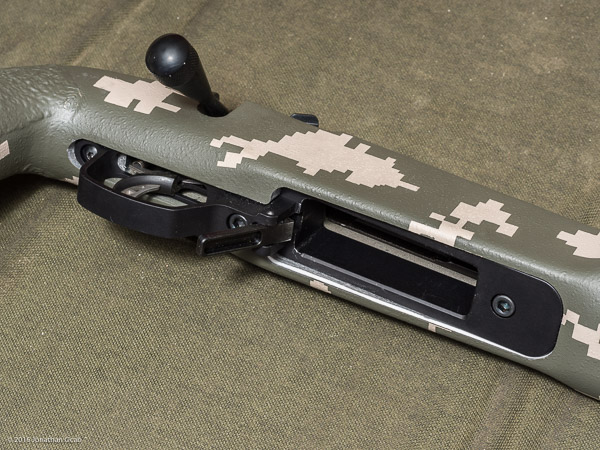 The magazine release lever is stout and provides a good target for your hand to actuate the release lever when it comes time to drop the magazines.
With both Accuracy International (AICS) and Magpul PMAG AC magazines, function is flawless. The rounds strip off the magazines and feed into the action smoothly and without issue.
Note: All function testing was done with dummy rounds (no primer, no powder).
Now that I have a Savage 10FP short action with detachable box magazine capabilities with AICS magazines, what next?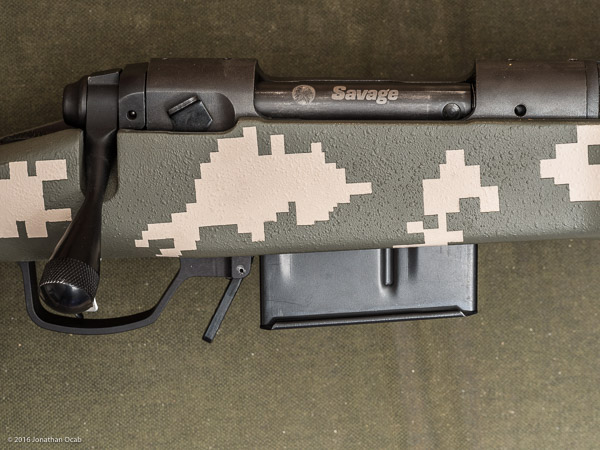 My Savage has about 3500 rounds on the factory 26″ (1-10″ twist) .308 Winchester barrel. I actually shot it earlier this year and it was still shooting well under 1MOA at 100 yards, but it would seem like an opportune time idea to rebarrel.
As far as cartridge, I think I am going to go with 6.5 Creedmoor. I actually wanted to go .260 Remington because there is better (Lapua) native brass. I also considered 6.5×47 Lapua and .243 Winchester. But there is a rumor going around that a Lapua representative informally made a statement that 6.5 Creedmoor brass is in the works. There is also the fact that quality factory match ammunition is readily available for 6.5 Creedmoor. While I handload my own ammunition, I like having a factory option in the event I need to shoot factory for some reason.
As far as barrel, I thought about going with a Bartlein barrel. Southern Precision Rifles out in Indiana sells pre-chambered / pre-threaded Bartlein barrels for Savage actions, but the cost is about $500 after it is all said and done. Northland Shooters Supply sells pre-chambered / pre-threaded barrels for Savages using Criterion and Shilen blanks at around $300-$350.
Given the nature of this rifle, I am actually going with the less expensive route and will most likely go with a Shilen from Northland. I have heard of positive results with Northland's Savage barrels, so I think I'll save a little money and go this route.
After I rebarrel, I will either repaint it myself or take it to a local Cerakote shop that contacted earlier this year. The barrelled action is still the original factory bluing, but the stock has a DIY camouflage pattern I did with Brownell's ALUMA-HYDE II.
Then comes the optics. I am not sure if I want to invest a lot of money on a new scope for this particular rifle, but I do plan on a new precision rifle project in 2017 (starting with a Surgeon 591R action). So I think I will spend a little bit of money on a new scope to throw on this rifle, which can then be repurposed on the next project, if needed.
So right now, my next step is to get the new barrel. I will try to order that in the very near future and will post an update when that arrives and is installed.