Here's a few teaser shots of my new jag35 Field Runner shoulder rig. The D|Focus v3 follow focus in the pictures is on loan courtesy of my friend Mike Kennedy.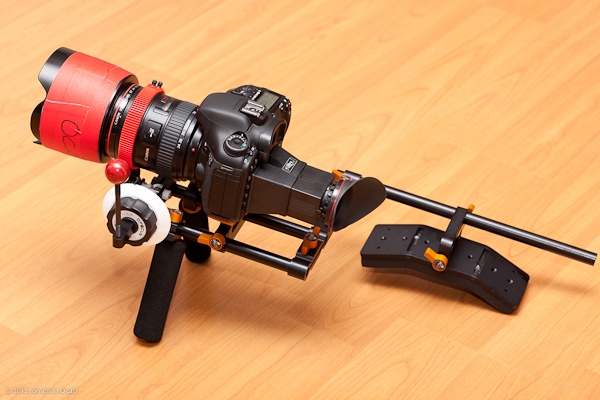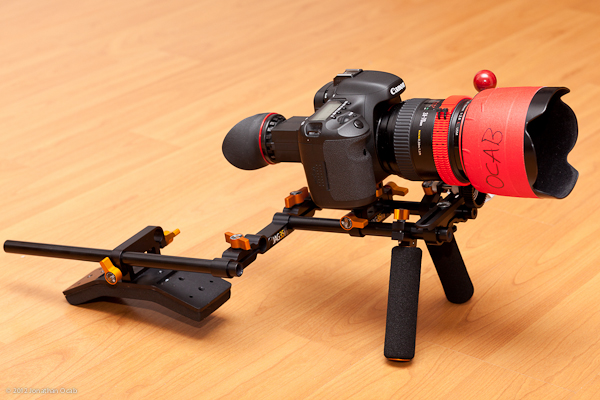 Also shown in the photo is a Digi Finder Pro viewfinder. Camera on rig is a Canon 7D with Canon 24-70 f/2.8L.
Full review will be written and posted in the next couple of weeks after I get a chance to try it out in the field, so to speak.