This shot is from the decommissioned train tracks by the Bradshaw Trail just northeast of the Salton Sea at GPS coordinates 33.517780, -115.677465.
I actually took this photo and posted a version of this on another article, but I decided to toss it up as a POTD because I re-ran it through Adobe Lightroom Classic CC 7.3 with a different Adobe color profile (Adobe Landscape), and using the new non-brush Dehaze slider.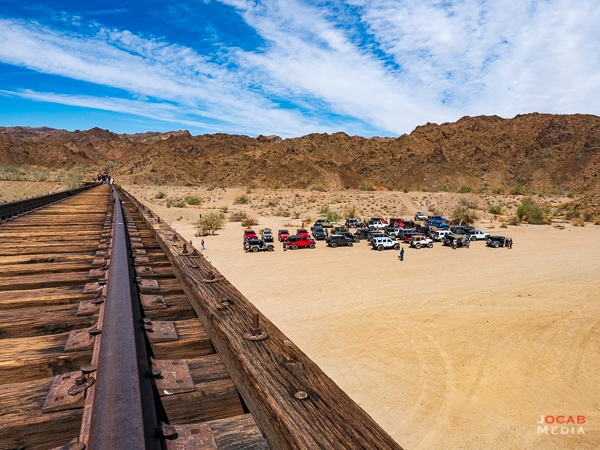 I tend to not like over-saturated photos, and this one does come off as saturated. But I think the Adobe Landscape color profile along with the Dehaze effect, it does give an interesting emphasis on the colors of the California desert.